Tove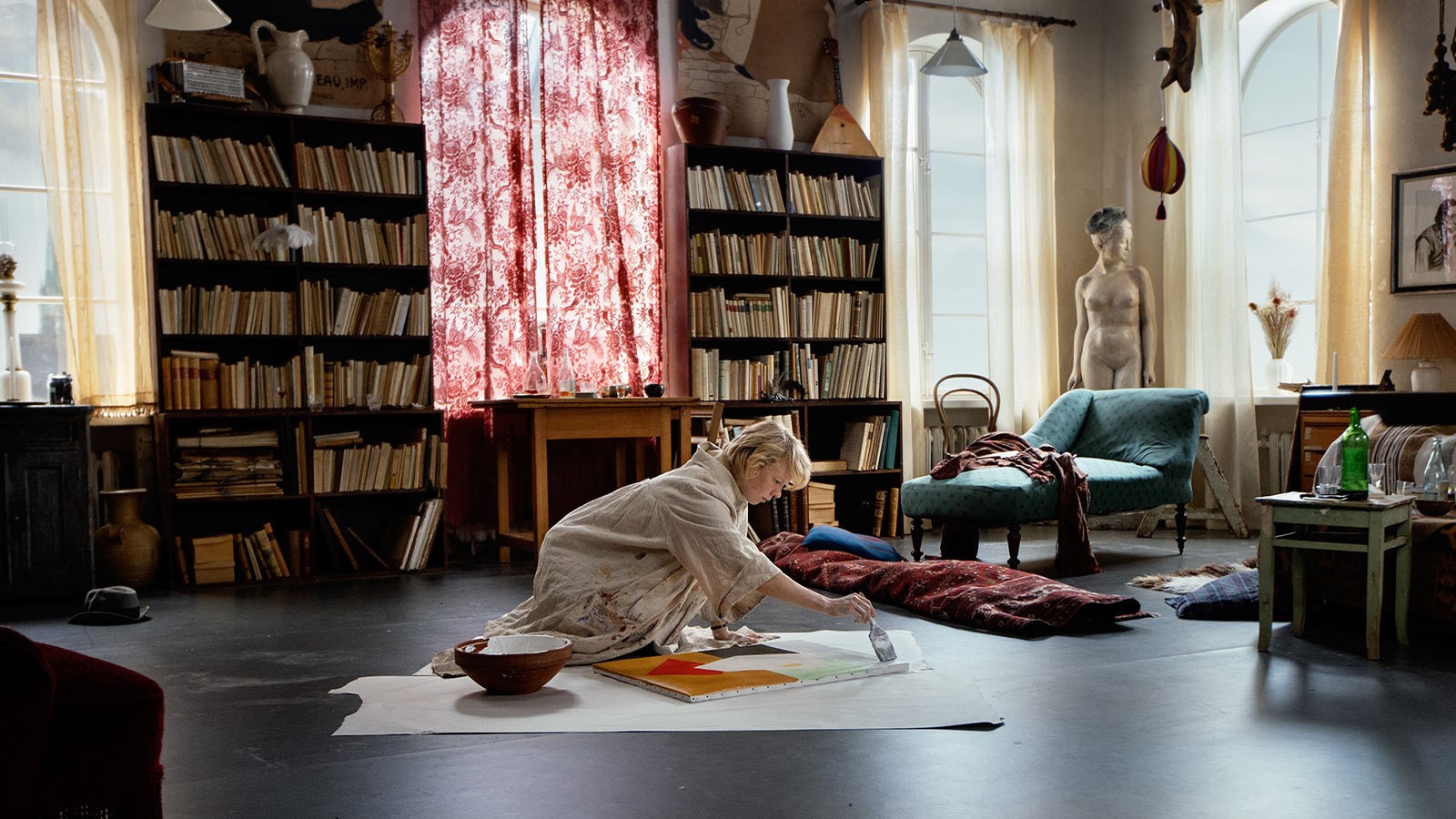 April 8 - 18, 2021
A lush biopic on the Finnish author and illustrator Tove Jannson during the formative decade in which she invented internationally famous creations the Moomins while managing a disapproving family and a bisexual love triangle in the shadow of World War II.

Known chiefly among European readers for her charming, hippo-like "Moomins" cartoons in the 1950s and '60s, Tove Jansson is one of the most beloved artists and children's book authors in Finland. While her life seemed to resemble a fairy tale on the surface, this biopic from Zaida Bergroth reveals the early conflicts in Jansson's artistic and personal life. Played by vivacious, incandescent actor Alma Pöysti, Jansson is first seen as a struggling, undisciplined artist in wartime Helsinki. She yearns to emerge from the shadow of her famous father, sculptor Viktor Jansson, but is belittled by him for her interest in hand-drawn cartoons, which he dismisses as a frivolous distraction from developing her painting talents. She has a dabbling relationship with left-wing politician Atos Wirtanen (Shanti Grau Roney) but is later smitten by sultry theater director, Vivica Bandler (Krista Kosonen). As she discovers and later embraces her latent lesbian identity (considered a crime in Finland at the time), Jansson is torn between her secret, passionate attraction to the upper-class Bandler and her warm affection for Wirtanen, a frisson that crackles through the rest of the film. Framed during Jansson's most fertile creative period in the post-war 1950s, Tove focuses on the pressures and relationships that allowed the free-spirited Jansson to accept her independent nature and pursue her true artistic calling.
— Randy Woods
Director Biography
Zaida Bergroth is a director and writer, known for Miami (2017), Tove (2020) and The Good Son (2011).
Director:

Zaida Bergroth

Principal Cast:

Alma Pöysti, Krista Kosonen, Shanti Roney, Robert Enckell, Kajsa Ernst

Premiere Status:

Seattle

Country:

Finland

Year:

2021

Running Time:

103 minutes

Producer:

Andrea Reuter, Aleksi Bardy

Screenplay:

Eeva Putro, based on a story by Eeva Putro and Jarno Elonen

Cinematographers:

Linda Wassberg

Editors:

Samu Heikkila

Music:

Matti Bye

Awards:

Official Oscar Submisson 2021 (Best International Film)

Filmography:

Maria's Paradise (2019); Miami (2017); The Good Son (2011); Last Cowboy Standing (2009)

Language:

Swedish, Finnish

Has Subtitles:

Yes

US Distributor:

Juno Films

International Sales:

LevelK