Troop Zero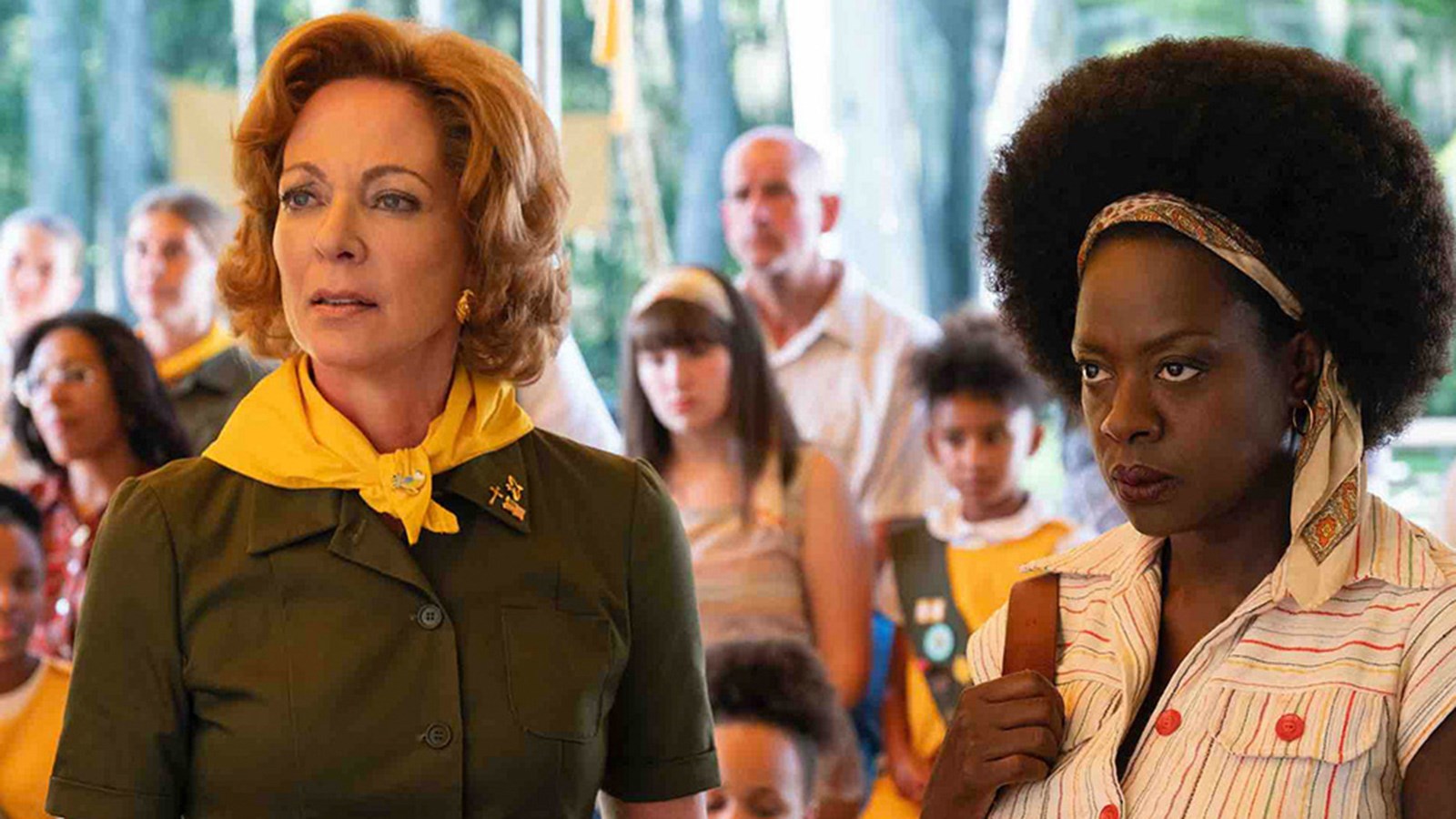 A nine-year-old girl in Georgia has interplanetary ambitions: to get her voice on the Golden Record being shot into space on the Voyager craft. Can her gang of misfit pals, wrangled by Viola Davis, make her dream come true?
In 1977, the Voyager spacecraft was launched into the cosmos with a gold-plated record, conveying a playlist that best represented humanity and the Earth, a message to anyone who might be out among the stars. And, in Troop Zero, quirky nine-year-old Christmas Flint, played by the charismatic McKenna Grace (Gifted; I, Tonya), is set on getting her voice on that recording. Her way in: the 1977 Birdie Scout Jamboree, where a select troop's vocalizing will be featured on the recording. But when rural Georgia's demure Troop 5, led by the judgmental Miss Massey (Allison Janney), won't have her, Christmas must start her own troop—with a down-to-earth Viola Davis by her side—and assemble an unorthodox team, despite Miss Massey's best attempts to disqualify the underdogs. Cue shenanigans and a lively David Bowie-infused soundtrack. Add comedian Jim Gaffigan to the mix as Christmas's hapless attorney father, and Troop Zero promises to be a sweet, silly, family-friendly comedy-drama with a warmhearted message of acceptance and the power of friendship. In their sophomore feature, premiering on the closing night of this year's Sundance Film Festival, female co-directing duo Bert & Bertie bring us an irresistibly fun and touching celebration of unconventionality.
Director Biography
BERT&BERTIE (Directors) are a female writing-directing duo from London with their own unique style of storytelling and playful realism. Their combined backgrounds in photography and performance led them to make short films with a distinct voice. They have earned multiple short film awards including a BAFTA, paving their way to the world of feature films. Blurring lines between reality and whimsy, theirs is a world of heartwarming invention, crackling with emotion and driven by affecting performances.
Sponsored by Ingeniux, Mary & Brian Bass
Director:

Bert & Bertie

Principal Cast:

Viola Davis, McKenna Grace, Jim Gaffigan, Mike Epps, Charlie Shotwell, Allison Janney

Country:

USA

Year:

2019

Running Time:

97 minutes

Producer:

Todd Black, Jason Blumenthal, Steve Tisch, Alex Siskin, Viola Davis

Screenplay:

Lucy Alibar

Cinematographers:

James Whitaker

Editors:

Catherine Haight

Music:

Rob Lord

Website:

Official Film Website

Filmography:

Dance Camp (2016)

Language:

English

Format:

DCP

US Distributor:

Amazon Studios

International Sales:

Amazon Studios