Veins of the World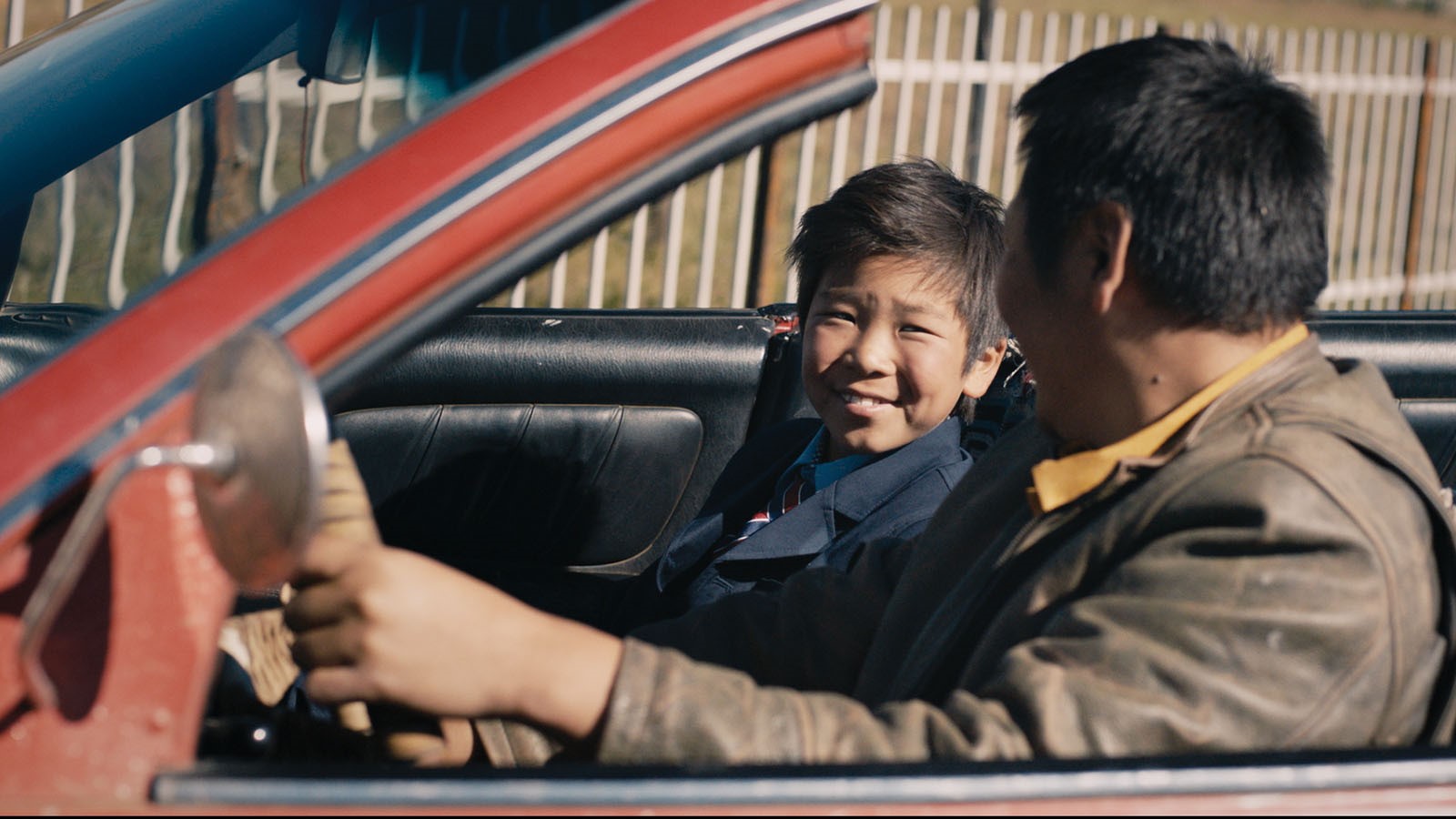 April 8 - 18, 2021
Eleven-year-old Amra lives in a traditional nomad community on the Mongolian steppe, which is threatened by the influx of global mining companies. He longs for a modern way of life, but when his father tragically dies, Amra must honor his father's legacy and fight to protect his community.
PRERECORDED Q&A
Screening features a prerecorded Q&A with Ansgar Frerich (producer).
A battered, flaky red Mercedes cruises over the Mongolian steppes. At first everything appears to be idyllic. But this story goes much deeper. It is an intimate and authentic portrait of Mongolian nomadic herders and the fragility not just of their life, but of all life. The third feature film from Byambasüren Davaa, the director of The Story of the Weeping Camel, this is a coming-of-age story about 11-year-old Amra, who dreams of winning a "Mongolia's Got Talent" contest. Amra's father, Erdene, is the leader of the nomads who oppose global mining companies digging for gold on the steppes. His mother, who keeps the home fires burning, is extraordinarily strong and not shy about her opinions. The film examines the life and traditions of the people of the steppes as they deal with the encroachment of modernity. Some are forced to move to the cities as the land becomes spoiled by abusive mining practices. In spite of Amra's losses, he competes in the singing contest with his hauntingly beautiful traditional song, "Golden Veins." The crux of his people's dilemma is to be or not to be exploited—or to exploit first.
Director Biography
Byambasuren Davaa is a Mongolian filmmaker currently residing in Germany. In 1998 she began to work as a moderator and director's assistant with Mongolian National Television. Her films tell stories embedded in the traditional life of the nomads in Mongolia. The subjects of her movies also serve as amateur actors, playing mostly themselves, which positions her work somewhere between documentary and fiction.
Original Language Title:

Die Adern der Welt

Director:

Byambasuren Davaa

Principal Cast:

Bat-Ireedui Batmunkh, Purevdorj Uranchimeg, Algirchamin Baatarsuren, Enerel Tumen, Yalalt Namsrai

Premiere Status:

Seattle

Country:

Germany, Mongolia

Year:

2020

Running Time:

97 minutes

Producer:

Eva Kemme, Ansgar Frerich, Tobias Siebert

Screenplay:

Byambasuren Davaa, in collaboration with Jiska Rickels

Cinematographers:

Talal Khoury

Editors:

Anne Junemann

Music:

Jan Miserre, John Gurtler

Website:

Official Film Website

Awards:

Chicago International Children's Film Festival 2020 (Global Impact Award)

Filmography:

The Two Horses of Genghis Khan (Doc., 2009); The Cave of the Yellow Dog (Doc., 2005); The Story of the Weeping Camel (Doc., 2003)

Language:

Mongolian

Has Subtitles:

Yes

International Sales:

Global Screen