Vera Dreams of the Sea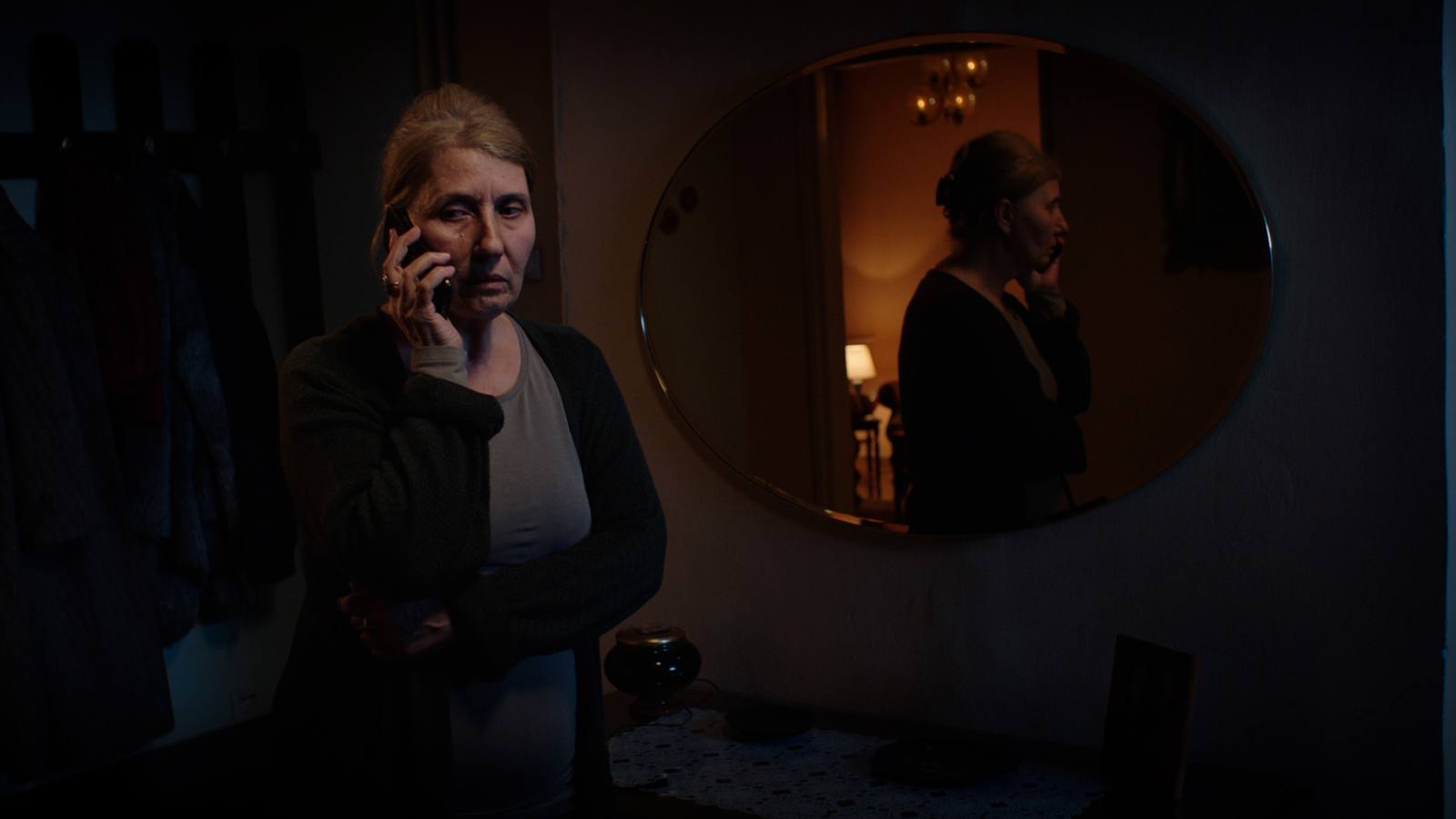 April 14 - 24, 2022
Vera's plans for an unexpected windfall are suddenly in jeopardy when she is forced to negotiate for her family's future with the old men of Kosovo's underworld.
Sponsored by Jennifer Schonberger In Memory of Abigail Becker
Kaltrina Krasniqi scheduled to attend.
STREAMING TICKETS
"Compelling, thrillerish tale of later-life liberation in an oppressive society" — Variety
"The latest addition to what can already be considered a trend ('Kosovar Women's Wave') is the richest and most accomplished of them all" — Cineuropa
Vera (Teuta Ajdini), a middle-aged sign-language interpreter, feels content in her daily life. She lives in a fairly nice apartment, has a steady job translating, and takes pride in her role as a caring, supportive mother and grandmother. When her husband Fatmir, a respected judge, unexpectedly takes his own life, the serene waters turn choppy. Vera is hit with the harsh realization that her marriage has shielded her from the harsh truths of the traditionally minded Kosovan people, providing her with a comfortable progressive bubble to exist in. After his death, Fatmir's cousin confronts her with the declaration that Fatmir had gifted him their house in the village. With no proof besides the word of a group of menacing, conservative old-timers, Vera struggles to hold on to her rights. As threats escalate and paranoia and distrust set in, she must take her family's fate into her own hands. Director Kaltrina Kasniqi's first feature, Vera Dreams of the Sea is a compelling drama and a melancholic portrait of what happens when tradition meets modernity in a corrupt postwar society.
— Emalie Soderback
Original Language Title:

Vera andrron Detin

Director:

Kaltrina Krasniqi

Principal Cast:

Teuta Ajdini Jegeni, Alketa Sylaj, Astrit Kabashi, Refet Abazi, Arona Zyberi

Premiere Status:

Seattle

Country:

Kosovo, North Macedonia, Albania

Year:

2021

Running Time:

87 min

Producer:

Shkumbin Istrefi, Kaltrina Krasniqi, Antov Ognen, Dionis Papadhimitri

Screenplay:

Doruntina Basha

Cinematographers:

Sevdije Kastrati

Editors:

Vladimir Pavlovski, Kaltrina Krasniqi

Music:

Petrit Çeku, Genc Salihu

Website:

Official Film Website

Awards:

Tokyo 2021 (Grand Prix)

Filmography:

Debut Feature Film

Language:

Albanian

Has Subtitles:

Yes

Format:

DCP

International Sales:

Heretic World Sales