What Doesn't Kill Us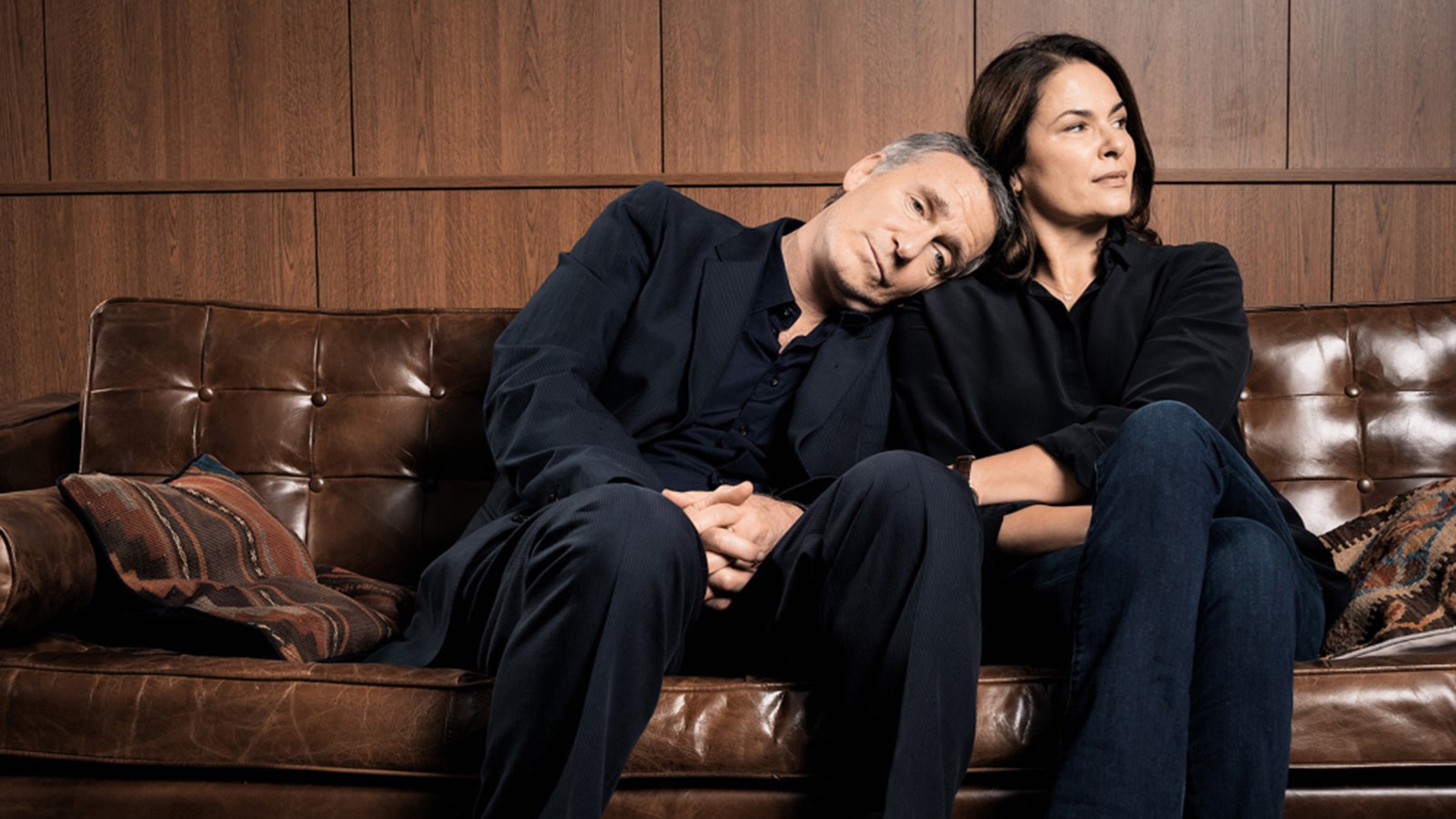 Don't fall for your patients—it's every psychotherapist's prime directive. But beleaguered divorced dad Max does anyway when he meets compulsive gambler Sophie in this German rom-com.
German director Sandra Nettelbeck's latest ensemble dramedy proves that middle-aged people with laugh lines and graying hair can still have lives just as complex, passionate, funny, and confusing as those of 20-somethings. The man at the center of the film's many intersecting character arcs is Max (August Zirner) a divorced psychotherapist who spends most days trying to solve other people's neuroses. These clients include a distraught author who can't get over the death of her spouse, a gay airline pilot who suffers from panic attacks and tries to cope with his dying lover, and a zookeeper who has deeper emotional connections with her animals than with other humans. But the therapist's life is truly upended when he meets Sophie (Johanne Ter Steege), who wants help with her compulsive gambling habit, but who Max discovers has even larger problems with a disinterested boyfriend. As he gets to know Sophie, a lovestruck Max finds it increasingly difficult to maintain professional objectivity. Throughout the circus of personas Max encounters, Nettelbeck is careful to give each one a spark of humanity and depth beyond the psychosis with which they are afflicted. This well-acted, humanist study of lives on the brink of chaos suggests that everyone—even therapists—can benefit from a shoulder to cry on.

Director Biography
Born in 1966 in Hamburg, Sandra Nettelbeck is the daughter of two film-industry professionals, critic Uwe Nettelbeck and producer/actress Petra Nettelbeck. After taking a break from law school and falling in love with San Francisco on a road trip across the United States, Nettelbeck began studying filmmaking at San Francisco State University in 1988, then worked as a journalist, freelance producer, and editor in Hamburg before filming her debut TV movie, Unbeständig Und Kühl (1996). She hopes her latest film, What Doesn't Kill Us, acts as a love letter to humor in the face of tragedy, stating that "hope... is what keeps us alive, keeps us going, and hope will save us if we let it."
Sponsored by The Walls Vineyards
Original Language Title:

Was uns nicht umbricht

Director:

Sandra Nettelbeck

Principal Cast:

August Zirner, Johanna Ter Steege, Barbara Auer, Christian Berkel, Mark Waschke

Country:

Germany

Year:

2018

Running Time:

129 minutes

Producer:

Jochen Laube, Fabian Maubach

Screenplay:

Sandra Nettelbeck

Cinematographers:

Michael Bertl

Editors:

Kimberly Knight

Music:

Volker Bertelmann

Website:

Official Film Website

Filmography:

Last Love (2013); Helen (2009); Sergeant Pepper (2004); Mostly Martha (2001); Loose Ends (1996)

Language:

German

Has Subtitles:

Yes

Format:

DCP

International Sales:

Beta Cinema