When Hitler Stole Pink Rabbit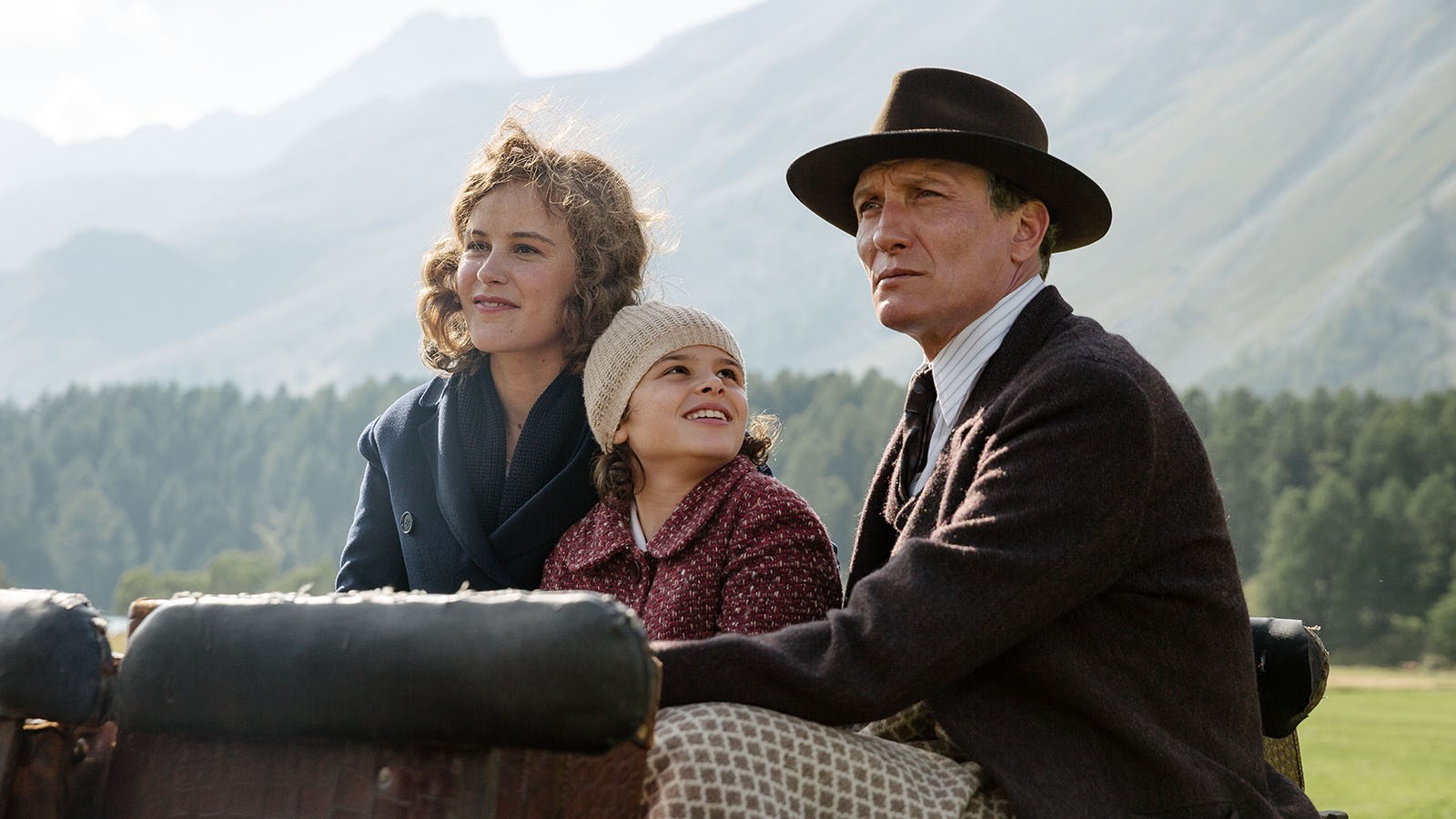 April 8 - 18, 2021
Nine-year-old Anna harnesses all the courage she can when her family flees Nazi Germany to live as refugees in unfamiliar territory. This tender historical family drama emphasizes the importance of upholding strength and love in the face of fear.
The indomitable optimism of a child and the hardships of World War II refugee life coalesce in this affecting yet sanguine adaptation of Judith Kerr's beloved children's novel. Anna is just nine years-old when she notices changes around her home in Germany: certain people begin to feel unsafe; posters of a man with a dark short mustache and raised arm circulate her city. The early stages of Nazism in 1933 seem abstract to a kid. Only when her father is taken for a day does she come to understand the true danger confronting her family. Left with no options, Anna and her family quickly flee Germany and without her favorite pink stuffed rabbit. Now in exile, Anna must get used to a new life with no friends and a language barrier that makes meeting them all the more difficult. As money runs thin and the family faces more xenophobia in places opposed to the German regime, they're forced to move again without looking back. Older and wiser to the ways of the world, Anna is eager to take on the new challenges life throws her way.
— Connor Cartmill
Director Biography
Caroline Link's career as a director began with immediate success both at the national and international level when her first feature film Beyond Silence (1996) was nominated for an Academy Award® for Best Foreign Language Film in 1997. After completing her second feature film, Pünktchen Und Anton (1999), a children's movie based on the Erich Kästner novel of the same name, Link directed Nowhere In Africa (2001), which won the Academy Award® for Best Foreign Language Film in 2003. In 2013, she directed Exit Marrakech, which premiered as a Special Presentation at the Toronto International Film Festival and won the Gryphon Award for Best Film at the Giffoni International Film Festival.
Original Language Title:

Als Hitler das rosa Kaninchen stahl

Director:

Caroline Link

Principal Cast:

Riva Krymalowski, Carla Juri, Oliver Masucci, Marinus Hohmann

Premiere Status:

Seattle

Country:

Germany, Switzerland

Year:

2020

Running Time:

119 minutes

Producer:

Jochen Laube

Screenplay:

Anna Brüggemann, Caroline Link

Cinematographers:

Bella Halben

Editors:

Patricia Rommel

Music:

Volker Bertelmann

Awards:

Bavarian Film Awards 2020 (Best Youth Film), German Film Critics Association Awards 2020 (Best Children's Film)

Filmography:

All About Me (2019); Exit Marrakech (2013); A Year Ago in Winter (2008); Nowhere in Africa (2001); Punktchen und Anton (1999); Beyond Silence (1996)

Language:

German, French

Has Subtitles:

Yes

US Distributor:

Greenwich Entertainment

International Sales:

Beta Cinema