The Work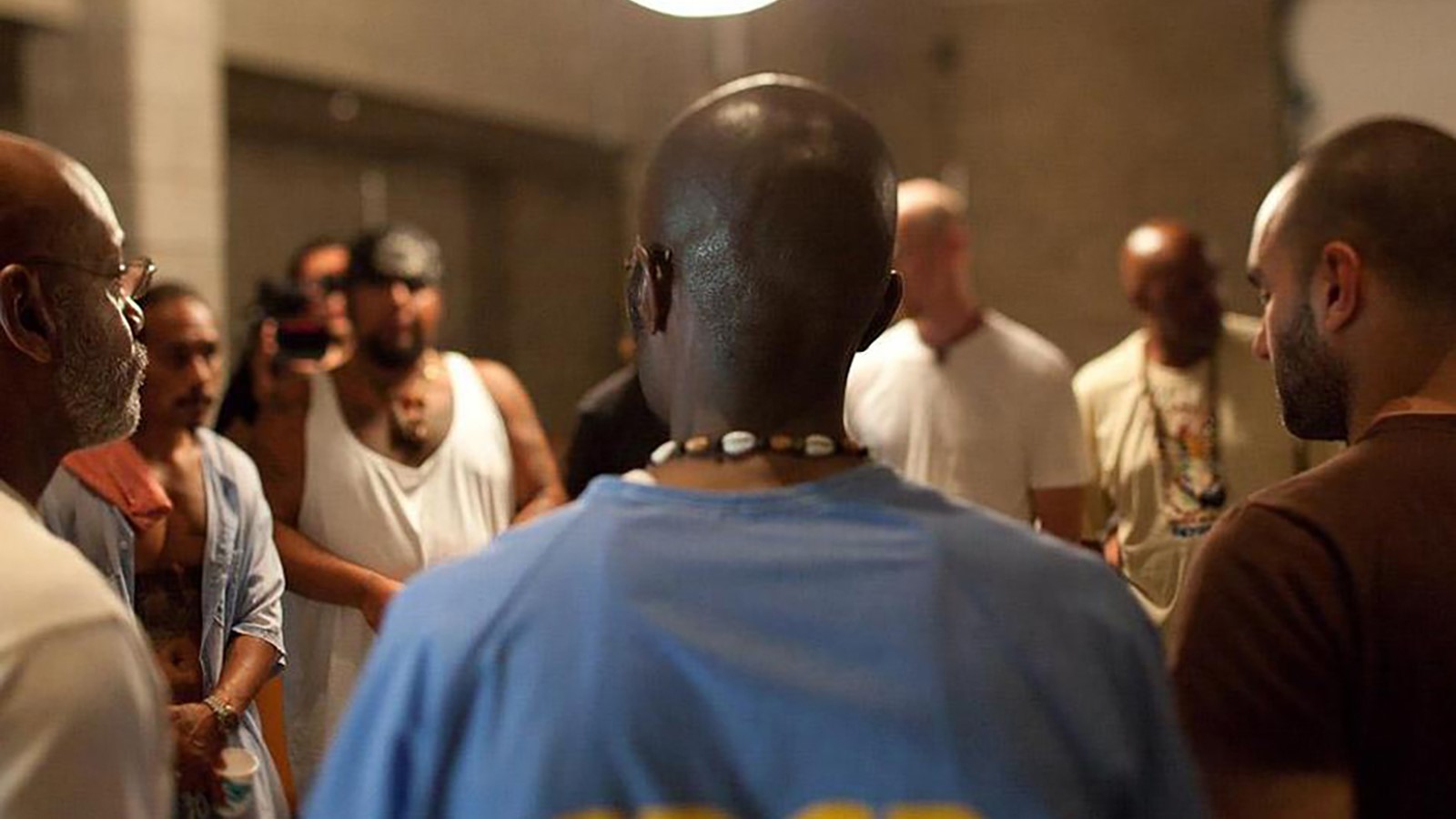 Set inside a single room in Folsom Prison, The Work provides a raw and revealing look at the challenges of real rehabilitation, as three men from the outside participate in a four-day group-therapy retreat with a group of incarcerated men.
"An emotionally riveting documentary that may very well be the most powerful group therapy ever caught on camera"—Eric Kohn, IndieWire
Saturday, May 27, 2017
Purchased Tickets
Limited Availability
On Standby
Matinee
Monday, May 29, 2017
Purchased Tickets
Limited Availability
On Standby
Matinee
Step inside Folsom Prison with three men from the outside as they join level-four convicts for a four-day intensive group therapy retreat. Together, they will all participate in "the work" of revealing their most raw emotions in order to rid themselves of the deep aggression their feel inside. One at a time, the men from the inside get in touch with themselves, break down, and all at once begin to heal, but it's the men from outside that must let go of their preconceived notions of what they're supposed to feel, and what the prisoners what them to feel, and just release the pain and anger they've collected over time. In their debut feature, directors Jairus McLeary and Gethin Aldous volunteered for the organization that hosts the therapy session for many years to gain the trust of the thick-skinned subjects, who now are not only sharing their feelings with the room, but with audiences everywhere. While it's easy to write off violent convicts as they sit in prison, The Work drops us behind the walls and alters your perception of rehabilitation. The only request from the men: listen without judgement.
Director Biography
Filmmakers Jairus McLeary and Gethin Aldous collaboratively directed The Work, a film that won the Grand Jury Award for Documentary Feature at SXSW. While McLeary has worked in film before, serving as a production assistant and assistant director, this is her first director credit. Aldous is known for directing the documentary Renzo Gracie: Legacy.
Sponsored by The Seattle Times, Dialogue Pictures
---
Related Forum Event
Director Jairus McLeary will participate in the free Filmmaker Round Table forum on Saturday, May 27 at the SIFF Lounge.
Director:

Jairus McLeary

Premiere Status:

Seattle

Country:

USA

Year:

2017

Running Time:

87 minutes

Producer:

Alice Henty, Jairus McLeary, Eon McLeary, Miles McLeary, Angela Sostre

Cinematographers:

Arturo Santamaria

Editors:

Amy Foote

Website:

Official Film Website

Awards:

SXSW 2017 (Grand Jury Winner)

Language:

English

Format:

DCP

US Distributor:

The Orchard

International Sales:

The Film Sales Company