Works in Progress Documentary Session One: Paradise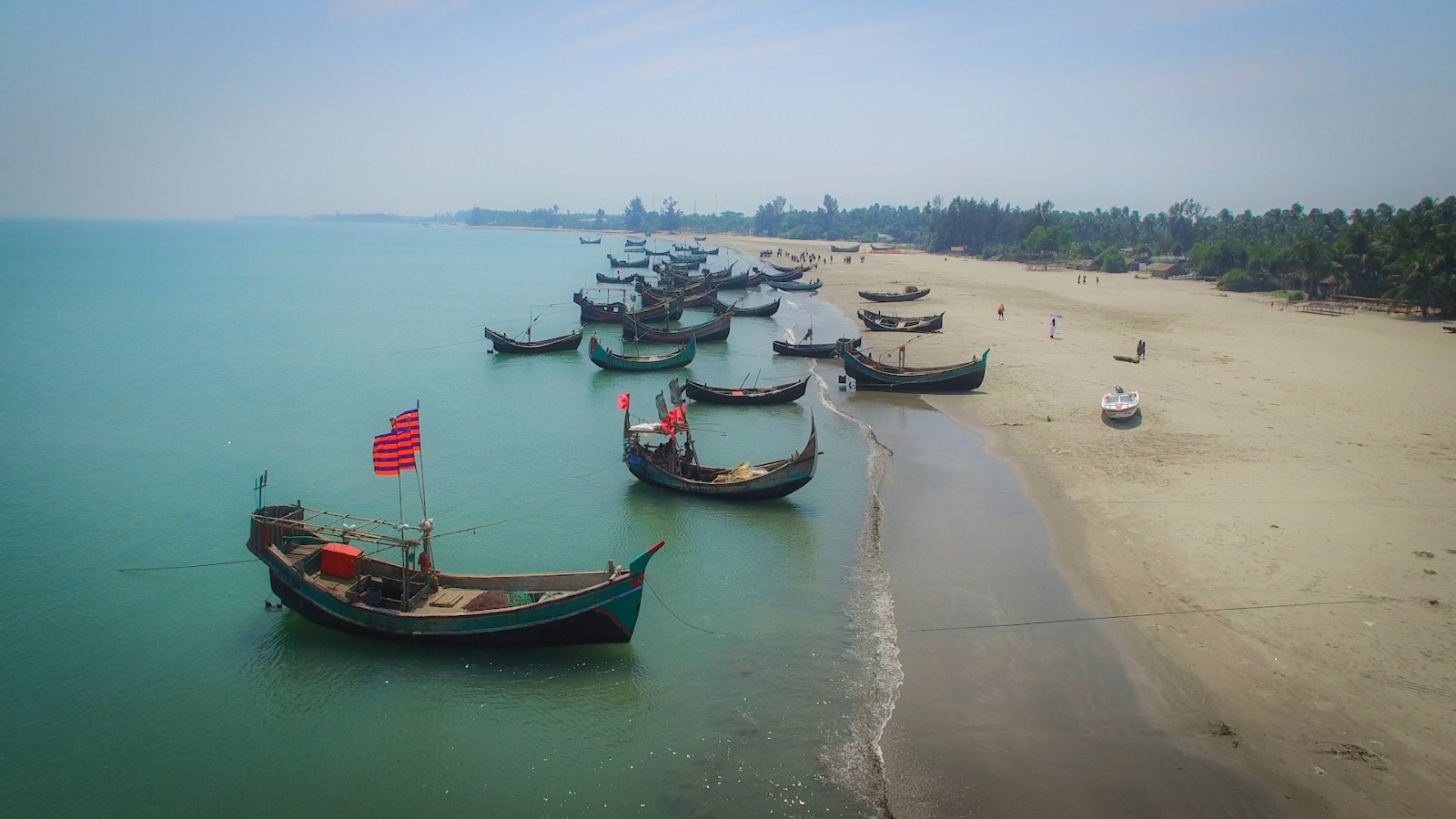 Filmmakers Bijon Imtiaz and Arifur Rahman travel to a small island off the coast of Bangledesh to explore the ethics of displacement in a landscape where religion is race and personhood is defined by the ownership of land. Telling three unique stories, Imtiaz studies the consequences and causes of forced displacement, oppression and religion in our contemporary world. A middle-aged barber -- the last and only Hindu on an island of Muslims, a 16 year-old Muslim Rohingya girl facing violent ethnic cleansing, and a 12 year-old boy immersed in religious doctrine frame an emotional microcosm of modern Bangladesh as well as our current global society.
Director Biography
Bijon Imtiaz world premiered his award-winning narrative feature film debut, Kingdom of Clay Subjects at SIFF 2016. Whilst researching for his second narrative feature, Imtiaz sensed a connection between the unfolding Rohingya crisis, his Bangladesh homeland and the religious extremism and growing tension between Hindus and Muslims. He immediately started to explore the individual and intimate stories in front of him for a feature-length documentary, Paradise. "The SIFF audiences understood every nuance when Kingdom of Clay Subjects premiered, " said Imtiaz. "I was blown away by how educated their love of cinema is; it was so inspiring. We are looking for collaborators for the marathon that is documentary filmmaking, and I hope we find them among the WIP audience and mentors. We want to know if it connects on an emotional level and there is no better place to find that out than with SIFF audiences."
First Bangladeshi Asian Film Academy Producing Fellow Arifur Rahman's debut produced feature film Kingdom of Clay Subjects has World Premiered at 42nd Seattle International Film Festival, won the Best Film Award at 7th Chicago South Asian Film Festival and played as part of Competition at Cinequest Film Fest, Silk Road International Film Festival along with many other festivals around the world. The film has released theatrically in Bangladesh, North America, And Australia. His second produced feature film Live from Dhaka has had its World Premiere at Singapore International Film Festival, the film winning Best Director and Actor award in the process. It has also played at International Film Festival of Rotterdam, and currently having its festival journey, and has recently been picked up by French Sales company Stray Dogs. He has produced documentary shows in collaboration with BBC, Scottish Documentary Institute, Bangladesh Documentary Council, and NHK TV. His documentaries have played at the prestigious Sheffield Doc/Fest and International Human Rights Liberation Film Festival. Arifur's documentary Beyond the Waves won the Colors of Asia competition at Tokyo Docs.
Sponsored by Vulcan Productions with assistance from Washington FilmWorks
Director:

Bijon Imtiaz, Arifur Rahman

Country:

Bangladesh

Year:

2018

Running Time:

180 minutes