Wùlu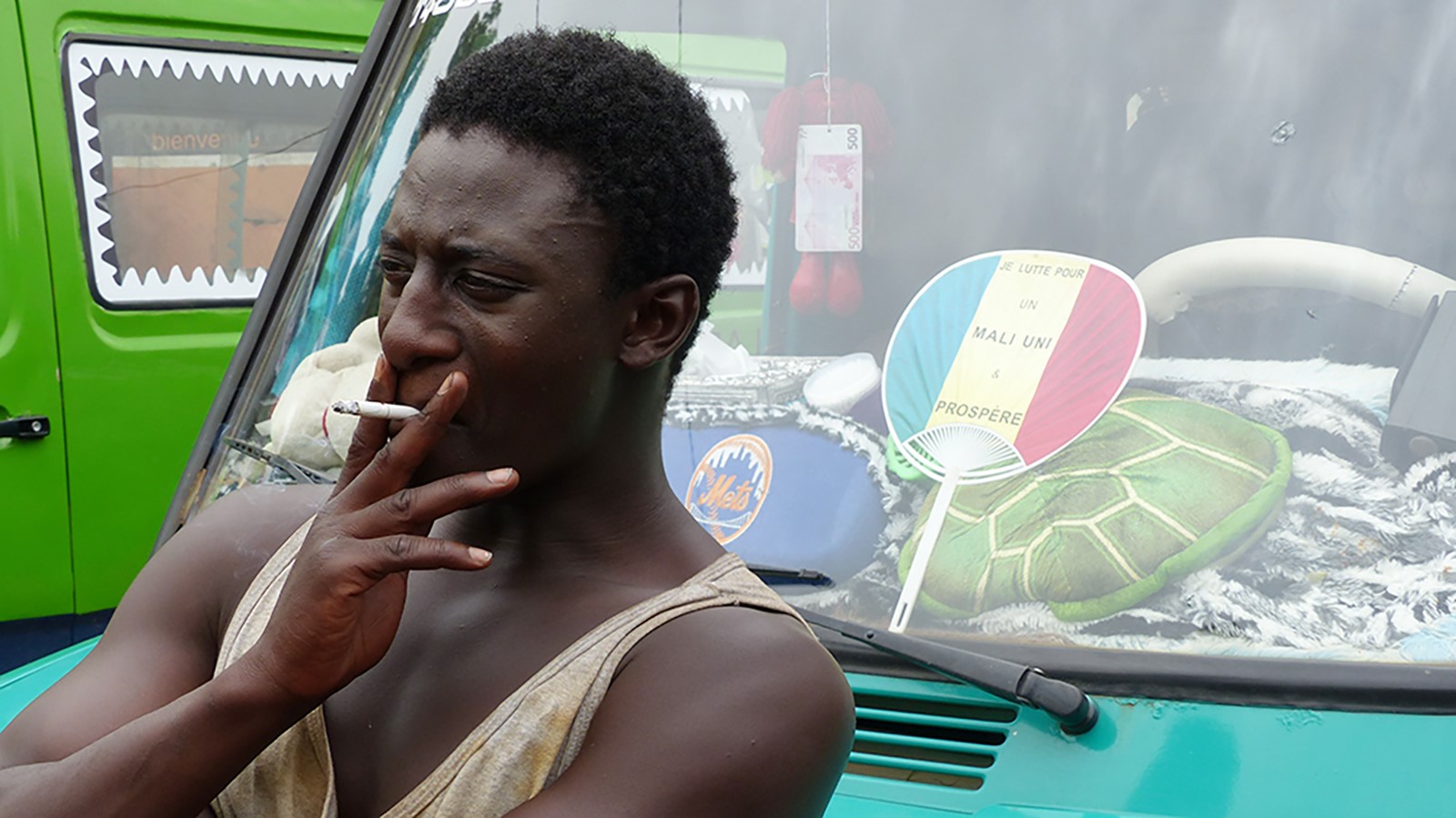 A poor but ambitious young man in Mali strives to improve his life through drug trafficking, discovering that with success comes uneasy alliances with the underworld, the military, and even Al-Qaeda, in this West African Scarface-style rags-to- riches crime drama.
"Beautiful in its realness"—Kaia Chessen, The Stranger
Tuesday, May 23, 2017
Purchased Tickets
Limited Availability
On Standby
Matinee
Wednesday, May 24, 2017
Purchased Tickets
Limited Availability
On Standby
Matinee
Saturday, May 27, 2017
Purchased Tickets
Limited Availability
On Standby
Matinee
Daouda Coulibaly's debut feature is a political thriller with echoes of DePalma's Scarface, featuring a lowly transit ticket seller who ascends in the criminal underworld of Bamako, Mali, and finds himself trafficking drugs against the interests of the military, the government, and even al-Qaeda. Ladji (Ibrahim Koma) barely makes enough money from the bus company to cover his rent for a shack that he shares with his sister. Finding himself financially desperate, he soon finds his knowledge of the travel industry has great advantages in crossing borders with illegal goods. Unfortunately, with the money now flowing in, Ladji discovers that he has more debts than he can handle and can't escape the downward pull of his new lifestyle. Wùlu brilliantly focuses on Ladji's story, but observant audiences will find it a strong political commentary on Mali (especially in the film's setting in advance of their 2012 coup d'etat). Deliberately paced through a gradually building suspense, Wùlu is a brilliant work that explores the corruption of power within a narrative of thrilling complexity, solidifying Coulibaly as a filmmaker the world will be watching for years to come.
Director Biography
Born in Marseille, the French-Malian Daouda Coulibaly questions the place of West Africa in its relationship to the rest of the world. After exploring themes such as recent history or cultural identity in his short films ("A History of Independence", 2009; "Tinye So", 2011) with Wùlu, his first feature film, he is asking what were the origins of the crisis in Mali in 2012.
Sponsored by KING 5
Original Language Title:

Wùlu

Director:

Daouda Coulibaly

Principal Cast:

Ibrahim Koma, Inna Modja, Ismael Ndiaye, Jean-Marie Traore, Dembélé Habib, Mariame Ndiaye, Quim Gutierrez, Oliver Rabourdin

Premiere Status:

Seattle

Country:

France, Senegal, Mali

Year:

2016

Running Time:

95 minutes

Producer:

Eric Névé

Screenplay:

Daouda Coulibaly

Cinematographers:

Peirre Milon

Editors:

Julien Leloup

Music:

Eric Neveux

Website:

Official Film Website

Filmography:

Denbut Feature Film

Language:

Bambara, French

Has Subtitles:

Yes

Format:

DCP

International Sales:

Indie Sales