Your Turn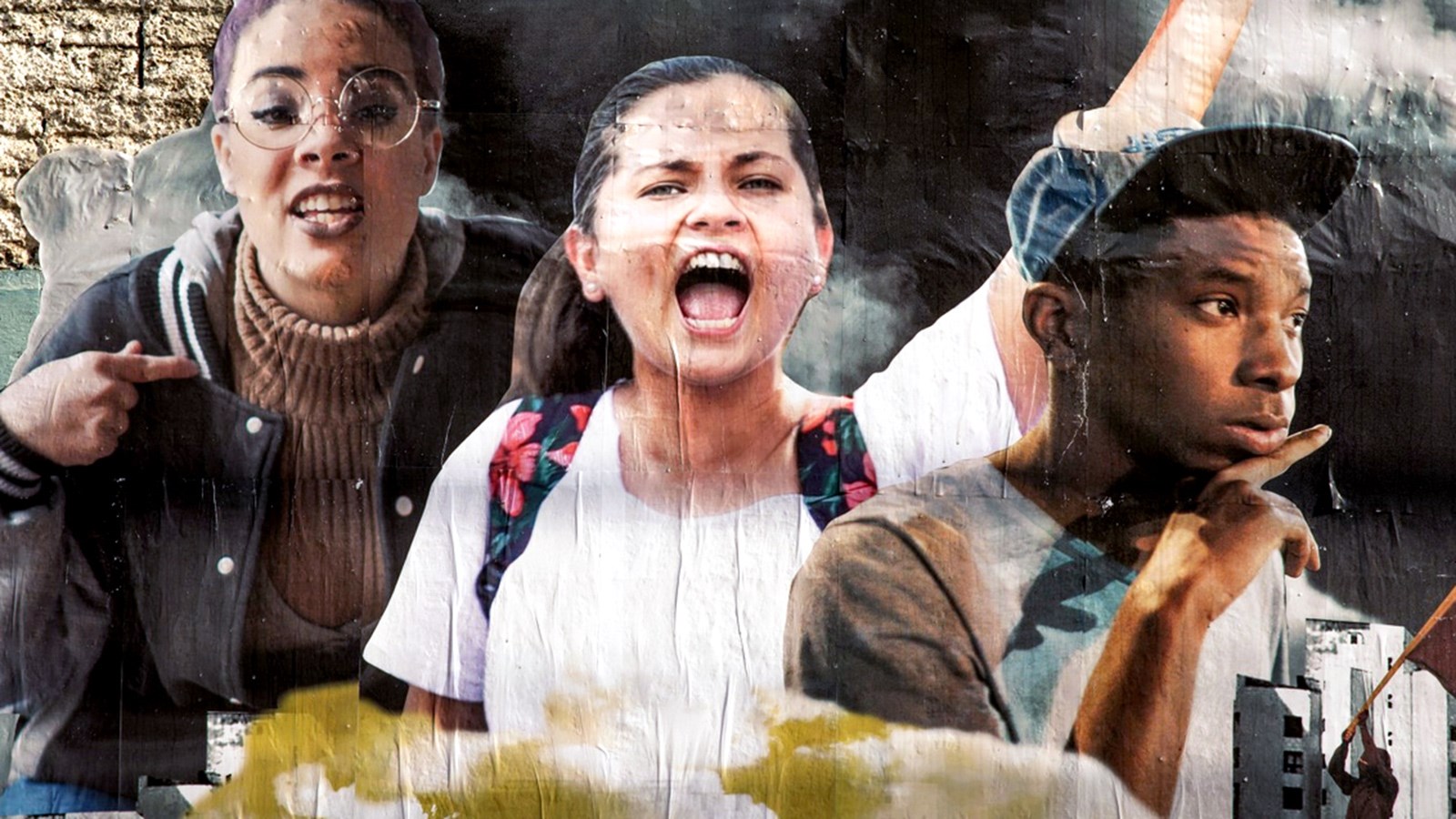 A fast-paced, multifaceted documentary following three students through Brazilian student protests as the country's continuing economic and social crises threaten the state of public education itself.
With an urgent and electrifying collage of out-in-the-streets footage and raw, heartfelt testimonial, director Eliza Capai captures the rage of a generation fighting against a future of diminished opportunities and the hard-won hope their movement gave a nation and the world. For student activist Marcela, Sao Paulo's Free Pass protests of 2013 weren't so much an awakening as simply standing her ground: The daughter and granddaughter of housecleaners, she knows that even the smallest cost-of-living increase means having to decide between eating and paying the rent. For young rapper Lucas, aka "Koka," taking to the streets meant shining a light on the everyday nature of police brutality and breaking apart the limited future of Brazil's school-to-prison pipeline. And for Nayara, president of the Brazilian Student Movement and regional leader of the 2015 school occupation, protest is a means to challenge a government—one that would soon criminalize any form of dissent—and to take apart the racist and sexist structures that keep people from coming together to bring about true change. In three distinct voices and with a rush of color, music, and dance, their stories tell of a generation taking to the streets en masse, and in the process creating a document that burns with vitality and the moral necessity of fighting for a better future.
Director Biography
Eliza Capai is a journalist graduated from the School of Communication and Arts of the University of Sao Paulo (ECA / USP). Since 2001, she has worked as a director and documentary filmmaker with themes related to culture, gender, and society. Capai's first feature, Here Is So Far (2013), is based on encounters with women during a seven-month trip across Africa. Her second film, The Tortoise And The Tapir (2016), investigates gigantic hydroelectric plants built and planned in the middle of the Amazon rainforest during Brazil's worst drought in decades.
Sponsored by KKNW 1150 AM, UW Master's in Education Policy
Original Language Title:

Espero tua (re)volta

Director:

Eliza Capai

Principal Cast:

Lucas "Koka" Penteado, Marcela Jesus, Nayara Souza

Premiere Status:

North American Premiere

Country:

Brazil

Year:

2019

Running Time:

93 minutes

Producer:

Mariana Genesca

Screenplay:

Eliza Capai

Cinematographers:

Bruno Miranda, Eliza Capai

Editors:

Eliza Capai, Yuri Amaral

Music:

Decio 7

Awards:

Berlin International Film Festival 2019 (Amnesty International Film Prize, Peace Film Award)

Filmography:

#Resistance (2017); The Tortoise and the Tapir (2016); As Time Flies Slowly By (2014); Here Is So Far (2013)

Language:

Portuguese

Has Subtitles:

Yes

Format:

DCP

International Sales:

Taturana Mobilizacao Social