Alaska Airlines Shorts April 19 May 19
Looking for the title of a short film you saw on an Alaska flight?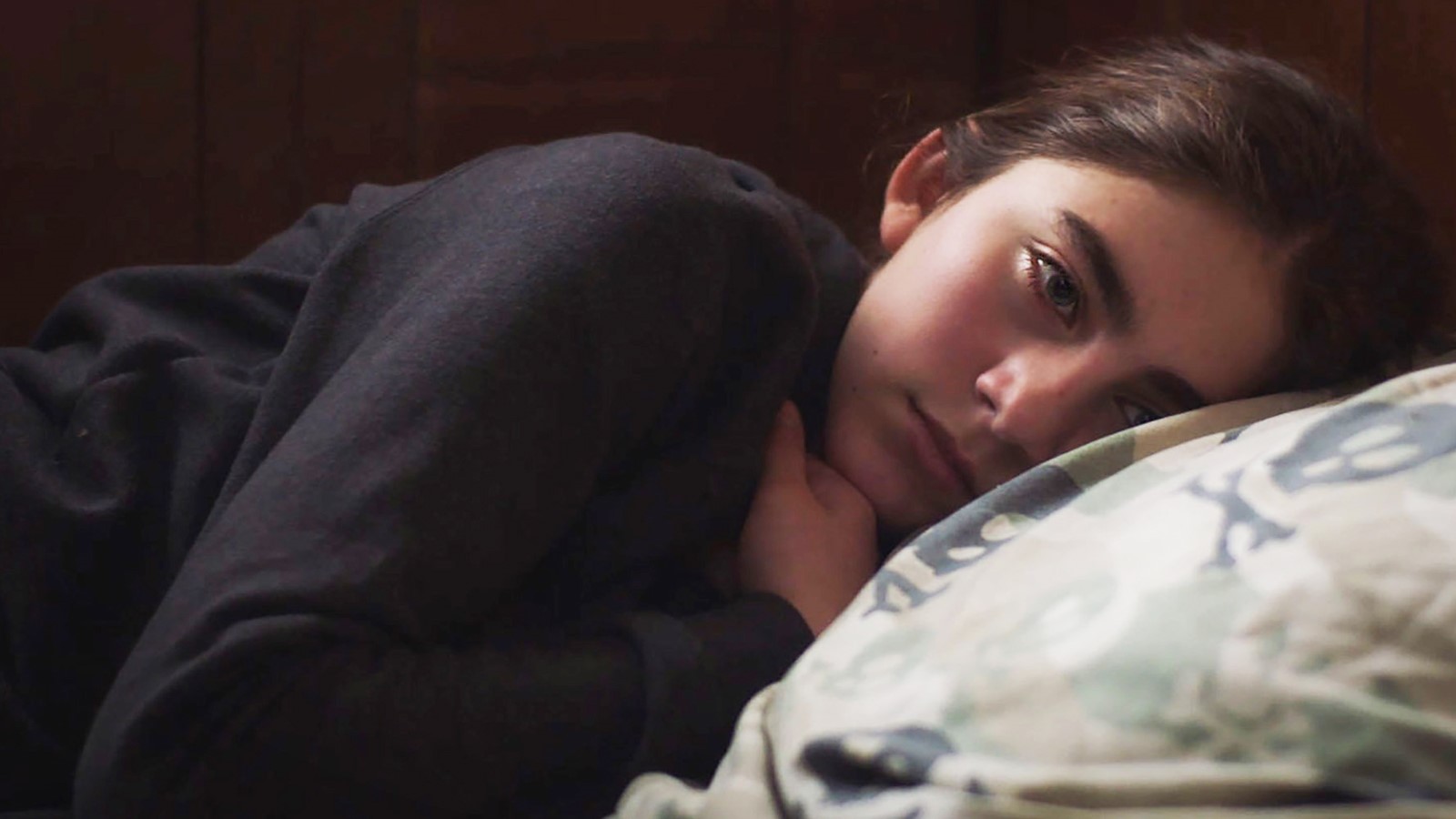 April 2019
Cross My Heart
d. Sontenish Myers | USA | 2017 | 14 min
An American teen visits her family in Jamaica and uncovers a secret that changes the way she sees the people she loves.
I See Through You
d. Lael Rogers | USA | 2018 | 5 min
A dreamy, musical landscape hides mysterious secrets beneath the surface.
Mud
d. Shaandiin Tome | USA | 2017 | 10 min
On her last day, Ruby faces the inescapable remnants of alcoholism, family, and culture.
Frog
d. Dani Johnson | USA | 2018 | 7 min
A young girl growing up in East Texas struggles to maintain her innocence as she watches her parent's marriage fall apart.
Escape
d. Lacey Leavitt | USA | 2016 | 13 min
Returning to her family home on Orcas Island, broken-hearted Seattleite Rebecca braces herself for a barrage of questions from her mom and sister.
Little Seed
d. Chaïtane Conversat | France | 2015 | 10 min
A little girl catches floral patterns with a magic cloth and uses them to make her own pretty dresses.
Keep It Light
d. Malika Pellicioli | Switzerland | 2019 | 20 min
When Beibhinn, a young American woman, meets Côme during her trip to Switzerland, it's love at first sight.
FIFO
d. Sacha Ferbus, Jeremy Puffet | Belgium | 2017 | 13 min
When management institutes a new policy at the supermarket where he works, it creates an ethical conflict for Stephan.
We the Economy: The Foreign Aid Paradox
d. Rachel Grady, Heidi Ewing | USA | 9 min
How does providing foreign aid like food to a country such as Haiti affect both American interests as well as the recipient's own markets?
We the Economy: Taxation Nation
d. Jessica Yu | USA | 5 min
With retro flair, the cartoon "Taxation Nation" looks into how our tax system does - and doesn't - work.
Features
Sadie
d. Megan Griffiths | USA | 2018 | 96 min
13-year-old Sadie, the troubled daughter of a soldier serving overseas, resorts to extreme measures when her mother begins dating another man.
The Hitch-Hiker
d. Ida Lupino | USA | 1953 | 71 min
In Ida Lupino's classic crime thriller, two buddies on a fishing trip are hijacked by a nomadic killer-the only American noir directed by a woman.
May 2019
Mehndi
d. Sudeshna Sen | USA | 2017 | 4 min
At an Indian bridal shower, two young girls pass a secret designed to alter their lives forever.
Triumphers
d. Joseba Alfaro | Spain | 2017 | 7 min
What if you could come back as somebody else?
REM
d. Joseba Alfaro | Spain | 2013 | 10 min
Have you ever shared a dream with someone else?
Strowlers
d. Ben Dobyns, L. Gabriel Gonda | USA | 2018 | 12 min
In a world where magic is real and regulated by the government, everyone with talent must either register or run.
An Afternoon at Oyster Bay
d. Jon Behrens | USA | 2018 | 5 min
Strong colors over found footage, often split and mirrored on the diagonal, with a soundtrack that puts you at ease like on a beachside vacation.
Zu
d. Julien Aveque, Victor Hérault | France | 8 min
Dr. Paul Chanouis likes to have a little fun with his patients, except one.
Becky
d. Victor Viyuoh | Cameroon | 2018 | 9 min
12-year-old Napo is afraid to talk to Becky on the playground but after some friendly encouragement, he makes a decision that will change his life.
Xisca
d. Sergi Lara | Spain | 2017 | 21 min
When a sheep appears on his doorstep one day, Ramon decides to take a trip around the countryside to find its owner.
We the Economy: The Unbelievably Sweet Alpacas!
d. Adam McKay | USA | 6 min
In a magical land inhabited by Alpacas who love rainbows and friendship, there's a divide in wealth distribution ... what's behind the inequality gap?
We the Economy: Cave-O-Nomics
d. Morgan Spurlock | USA | 5 min
Meet Ugg, Glugg and Tugg, three enterprising cave men who accidentally invented trade, marketing and the base elements of the modern market economy.
Feature
The Most Dangerous Year
d. Vlada Knowlton | USA | 2018 | 90 min
Two years ago, Washington families with transgender children banded together with activists to fight against a wave of anti-trans rights legislation.