Alaska Airlines Shorts: April - May 2017
Looking for the title of a short film you saw on an Alaska flight?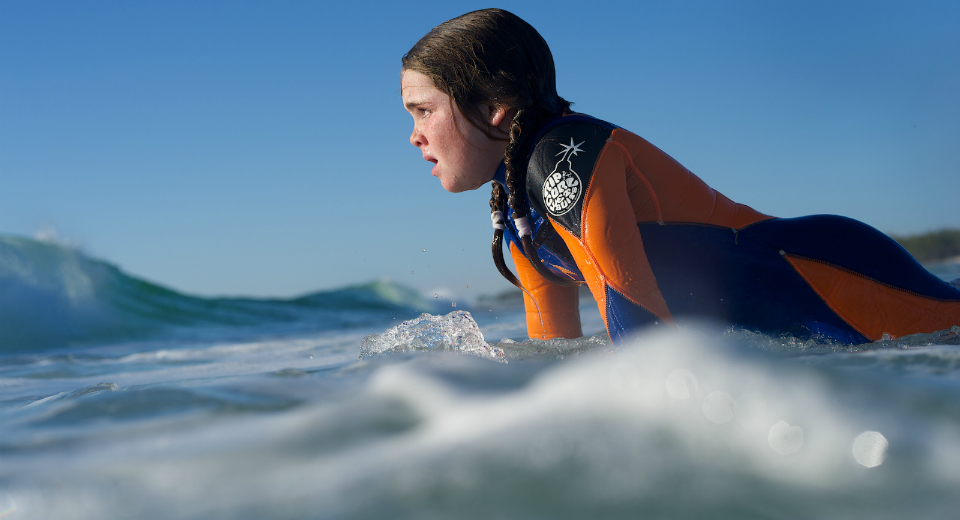 APRIL
Incoming!
d. Ryan Printz | USA | 2015 | 12 min
A rookie forest ranger left alone in a fire watchtower gets more than he bargained for when he encounters a mysterious visitor who wants to abduct the forest's wildlife.
Olympic Favela
d. Marc Ohrem-Leclef | Brazil | 2016 | 17 min
A poetic reflection on the places many favela residents in Rio de Janeiro called home before the city government began implementing policies of evictions and forced removals in preparation for the 2016 Olympic Games.
The Bullet
d. Jordan Bahat | USA | 2015 | 6 min
A portrait of David 'The Bullet' Smith Jr., the world's greatest human cannonball. Set against the backdrop of classic nostalgia and Americana, the film provides a glimpse into the life and mindset of one of the world's great roadshow thrill acts.
Change in the Weather
d. Muiris Crowley | Ireland | 201 | 17 min
Michael, a young man living in rural Ireland, struggles to adjust to a sudden change in his furtive lifestyle.
Driftwood Dustmites
d. Malina Maria Mackiewicz | Australia | 2015 | 10 min
Aishe sees her father kiss his new love for the first time since her mother's death. Unable to sleep she wakes up her younger sister for company.

Stutterer
d. Benjamin Cleary | Ireland | 2015 | 13 min
Greenwood speaks eloquently in his head, but his interactions with the world are hampered by his stutter.

Oscar Wilde's The Nightingale and the Rose
d. Del Kathryn Barton, Brendan Fletcher | Australia | 2015 | 14 min
A Nightingale embarks on a perilous quest to find a single red rose for her beloved. But such a gift comes at a chilling price. The ritual the Nightingale must put herself through is an orgasmic collision of love, death and nature. Based on the classic fairytale by Oscar Wilde.

Stranger in the Night
d. Conor MacMahon | Ireland | 2016 | 12 min
Two lonely people find the love that they were searching for. Well, one lonely person and one banshee.
We The Economy - GDP Smackdown
d. Chris Henchy | USA | 2016 | 6 min
Two economists settle their differences - in the professional wrestling ring. Watch and cheer as John Maynard Keynes & Friedrich Hayek square off in a testosterone-fueled battle over how to measure the economy.
We The Economy - Globalization ... Who Cares? ... You Do
d. Bob Balaban | USA | 2016 | 8 min
What is the global trade system? What does it mean to have a globalized economy? And is it good for us? Bob Balaban wrangles seven experts to break it all down as a troupe of comedic actors enliven the commentary.
MAY
How To Lose Weight in 4 Easy Steps
d. Ben Bernman | USA | 2016 | 7 min
Losing weight and getting fit has never been easier! Shed those unwanted pounds with these simple tricks your gym doesn't want you to know about. You won't believe what happens next!
The Colors of Boulder in the Summer
d. Jon Behrens | USA | 2015 | 7 min
I shot the footage used in this film during a holiday trip to Boulder in the summer of 1997. it was not until summer 2015 that I decided to make something out of it, and this is what I made.

The Boombox Saints
d. Taylor Gade | USA | 2016 | 12 min
When JD's best friend, Bill, a magical talking boom box, loses his ability to play music, the two go on a whirlwind adventure to get the music back.
Perfect Piggies
d. Sandra Boynton | USA | 2015 | 4 min
In Sandra Boynton's first-ever 3D animation, five harmonizing pigs sing a lively 'a cappella' swing song about their own perfect selves. The beloved song is from the first Boynton/Ford album, Rhinoceros Tap (certified Gold by the RIAA.).

School of Life: Meet Darius
d. Rick Stevenson | USA | 2016 | 16 min
Founded in 2001 by multi award winning filmmaker Rick Stevenson, The School of Life Project currently interviews 300 kids from 12 countries around the world on an annual basis. DARIUS joined the project in 2007 and is currently a freshman in high school in Seattle.

Escape
d. Lacey Leavitt | USA | 2015 | 13 min
Returning to her family home on Orcas Island, broken-hearted Seattleite Rebecca braces herself for a barrage of questions from her mom and sister. But before the inquisition she stumbles upon a mysterious bookstore, where the owner insists she take a particular novel. Could it really provide the escape she seeks?

The Little Seed
d. Chaitane Conversat | France | 2015 | 10 min
A little girl catches floral patterns with a magic cloth and uses them to make her own pretty dresses.

Quincy
d. Sean Slobodan | Australia | 2015 | 6 min
Pushed onto a wave when she was only four, Quincy took to surfing like a fish takes to water. Now at the age of six, she has begun to garner some attention from all around the world. Some say she's a future world champion, while other's criticize her young age. Quincy remains innocently oblivious to it all. In her mind, she's no different than any other 6 year old girl. Surfing is just one of the million things that she fills her days with. She's just really good at it.
We The Economy - Foreign Aid Paradox
d. Rachel Grady, Heidi Ewing | USA | 2016 | 9 min
Why does the U.S. fund foreign aid? The U.S. spends approximately $37 billion dollars a year on foreign aid - just under 1% of our federal budget. "The Foreign Aid Paradox" zeroes in on food aid to Haiti and how it affects American farming and shipping interests as well as Haiti's own agricultural markets. The result: a surprising study in unintended consequences.
We The Economy - This Won't Hurt a Bit
d. Mary Harron | USA | 2016 | 8 min
Why is healthcare so expensive? "This Won't Hurt a Bit" is a short film that tells the all too familiar tale of American healthcare. A patient enters a hospital with a migraine headache, unaware of the costs his visit will incur on the path to a diagnosis. He learns much more than he bargained for in this comedy on unaffordable care.