Alaska Airlines Shorts: December 2016 - January 2017
Looking for the title of a short film you saw on an Alaska flight?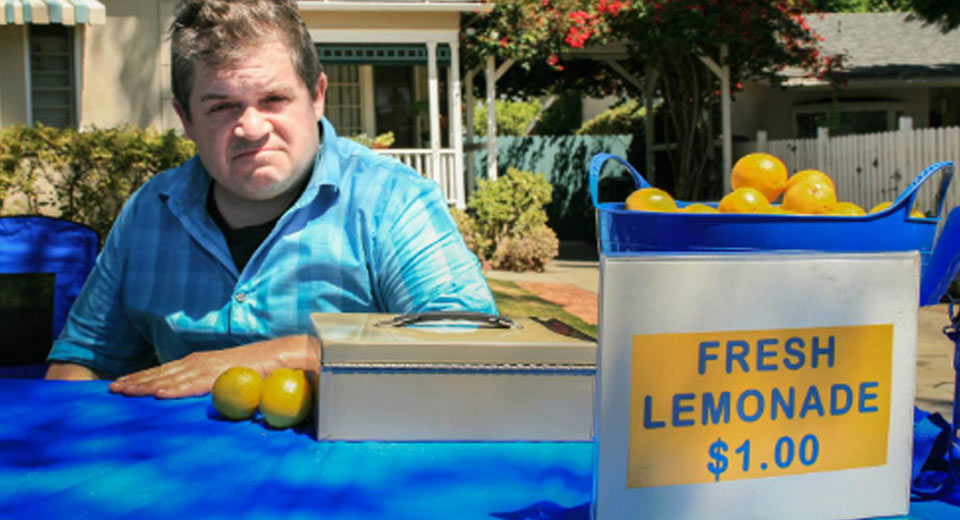 DECEMBER
Last Refuge of the Troublemaker
d. Shannon Snider | USA | 2015 | 5 min
In the Pacific Northwest, communities are surrounded by majestic trees, which can become a way of life and essential to their livelihood. Meet Steve Backus, a second-generation woodcarver who is equal parts lumberjack, artist, and troublemaker.
Superfan
d. Leigh Brumesch | USA | 2016 | 7 min
The story of a diehard Seattle SuperSonics fan and his quest to bring NBA basketball back to Seattle.
A Happy Ending
d. Lindy Boustedt | USA | 2016 | 6 min
Memories and life lessons. Children, marriage, and regrets. My grandmother's poetic journey through womanhood and her constant search for happiness.
Neonlights of Budapest
d. Balazs Simonyi | Hungary | 2004 | 6 min
A musical "magical mystery tour" among the neonlights of Budapest in the era of the socialism.
Well Groomed
d. Rebecca Stern | USA | 2015 | 9 min
A psychedelically hued journey into the colorful world of competitive creative dog grooming.
Daisy Chain
d. Galvin Scott Davis | Australia | 2015 | 5 min
A little girl falls victim to a gang of shadowy bullies... until she discovers that her love of daisy chains unlocks a power that will bring light to the darkness of the playground.
Eggplant
d. Yangzi She | USA | 2015 | 8 min
Durian was born with facial expressions opposite of everyone else's, which becomes increasingly challenging as this little boy grows into a young adult.
The Girl Who Spoke Cat
d. Dotty Kultys | United Kingdom | 2015 | 6
In a dull, organized world, a curious girl longs for some color and joy. When she follows a strange cat, she discovers a boisterous underground filled with colorful music, life, and fun.
We the Economy: Cave-o-Nomics
d. Morgan Spurlock | USA | 2014 | 7 min
How did the economy get started? Meet Ugg, Glugg and Tugg, three enterprising cave men who accidentally invented trade, marketing and the base elements of the modern market economy.
We the Economy: Lemonade War
d. Ramin Bahrani | USA | 2014 | 8 min
How does Government regulate the economy? In an idyllic suburban neighborhood, Jerry (Patton Oswalt) runs his big business lemonade stand and has the market cornered—until ten-year-old Addie (Taylor Buck) opens her own stand across the street. Competition equals war, and both sides use—and abuse—a government regulator (Mo Collins) to try and win. In the end, one special customer (Werner Herzog) will decide their fate.
JANUARY
20 Matches
d. Mark Tapio Kines | USA | 2015 | 9 min
Illuminated only by match light, a young woman recounts a harrowing true story.
Reborn
d. Andrew Margetson | United Kingdom | 2015 | 5 min
A portrait of a star dancer coming back from a career-threatening injury.
Pillow
d. Joshua Miller | USA | 2010 | 19 min
A Southern Gothic tale of two brothers who go to desperate measures to please their demanding mother.
23rd of May
d. David Martin de los Santos | Spain | 2016 | 17 min
The voices of two women and the remains of a house stuck in time rescue the memory of those who lived there, while we are witnesses to the transformation of the property.
Hand Job: A Portrait of a Male Hand Model
d. Josh Miller | USA |2014 | 10 min
An in-depth, behind-the scenes exposé into the grueling, high-stress, but often under-appreciated profession of male hand modeling.
Clockworks
d. Gideon Van der Stelt | Netherlands | 2015 | 7 min
The dream city inside of a clock becomes the late-night location for a woman to hang out.
Glove
d. Alexa Lim Haas, Bernardo Britto | USA | 2016 | 6 min
The true story of a glove that's been floating in space since 1968.
We the Economy: A Bee's Invoice: The Hidden Value in Nature
d. Adrian Grenier | USA | 2014 | 7 min
Are natural resources vital to the economy? Why should nature be taken into account when looking at the economy as a whole? "A Bee's Invoice" uncovers and incorporates the hidden value of natural capital in the measurement of our economy.
We the Economy: Supply & Dance Man!
d. John M. Chu | USA | 2014 | 8 min
Why is the law of supply and demand so powerful? A whimsical tale of love, dance and the economic concept of supply and demand. Bored in class, Jonathan and Kristin are woken up by our friendly narrator who helps guide them on an adventure in economics and... um... dance.