Alaska Airlines Shorts June July
Looking for the title of a short film you saw on an Alaska flight?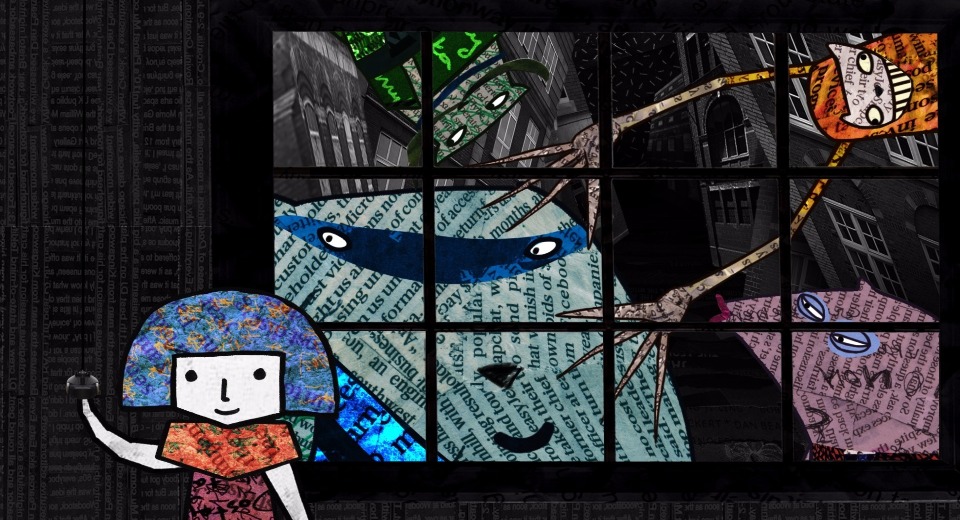 JUNE
The Big Dam
d. Samuel Grandchamp | Switzerland | 2015 | 14 min
A boy of ten set off on a weekend trip with his father to explore the largest dam in Europe. This is the beginning of a long promised trip, but over the course of the journey the cracks in their relationship, and a broken family background, resurface. The flood barrier they end up facing is not the one they had once dreamed of.

Hearts and Minds: The Story of the Civil Marriage Collaborative
USA | 2015 | 18 min
The untold, emotional story of how philanthropic activists made history by changing hearts and minds to help advance marriage equality in the United States.

Spooners
d. Bryan Horch | USA | 2013 | 14 min
After convincing his husband to retire their old lumpy futon, Nelson is forced to come out in a spectacular way while shopping for a new bed at Drowzy's Mattress World.
Maikaru
d. Amanda Harryman | USA | 2014 | 7 min
One Seattle male reflects upon the harsh street life he dealt with during his childhood and the push he has had to make it out and find a sense of normalcy.
The Queen of My Dreams
d. Fawzia Mirza | USA | 2011 | 3 min
Bollywood heroines promised love and feminine perfection. Years after being cast under their spell, a queer young adult looks back.
The Typist
d. Kristine Stolakis | USA | 2014 | 8 min
A gay Korean War Veteran reflects on his time as the office clerk tasked with writing the discharges of outed gay seamen.
Take Your Partners
d. Siri Rodnes | United Kingdom | 2016 | 11 min
Ollie, 8, who is crazy about football and the gunslingers of the Wild West, categorically refuses to accept conventional gender roles when it comes time to get ready for the traditional Easter parade at school.
Pink Boy
d. Eric Rockey | USA | 2015 | 15 min
Pink Boy is an intimate portrait of a gender-creative boy growing up in conservative rural Florida and his mother, in one sense opposites but united by a determination to be who they truly are.
We The Economy - City on the Rise
d. Albert Hughes | USA | 2016 | 9 min
What happens when jobs disappear? Detroit has been the poster child for the loss of well-paid manufacturing jobs, but this trend impacts communities all over the country. How does a great American city bounce back?
We The Economy - Made by China in America
d. James Schamus | USA | 2016 | 9 min
Is China's boom good for our economy? China is often portrayed as America's greatest economic competitor and even accused of not playing fair. But is it possible they could be a key ally in U.S. economic development?
JULY
School of Life Project: Sam and Luke
d. Rick Stevenson, Kevin Klar | USA | 2016 | 16 min
An inside peek at the life of two brothers from elementary school through high school.
An Object at Rest
d. Seth Boyden | USA | 2015 | 6 min
An Object at Rest follows the life of a stone as it travels over the course of millennia, facing nature's greatest obstacle: human civilization.
We Could Be Parents
d. Bjorn Elgerd | Sweden | 2016 | 15 min
A young gay man uses modern techonology to make a spectacular case for getting back together with his ex.
Le Harponneur
d. Khaldiya Jibawi | Jordan | 2015 | 10 min
A Lad With A Harpoon Gets Into Mischief In The Frozen North.
Wild Fire
d. Balazs Simonyi | Hungary | 2015 | 5 min
Just because you've reached retirement age, doesn't mean you can't race.
CatCam
d. Seth Keal | USA | 2012 | 16 min
Mr. Lee, an adopted stray cat, routinely disappeared from his North Carolina home for days on end. Intrigued by Mr. Lee's whereabouts, his owner Juergen, a German engineer, created a camera designed to fit around the feline's neck. Engineered to capture continuous photographs, Juergen hoped to discover the mysterious life of his cat. After many unsuccessful attempts, Mr. Lee returned with the camera intact and photographic evidence of his travels. Intrigued by his findings, Juergen published the photographs on the internet, unaware that his small invention would send shockwaves around the world and alter his life forever.
The Girl Who Spoke Cat
d. Dotty Kultys | United Kingdom | 2015 | 6 min
A dull, organized world, a curious girl longs for some color and joy. When she follows a strange cat, she discovers a boisterous underground filled with colorful music, life, and fun.
Sign Language
d. Oscar Sharp | United Kingdom | 2010 | 5 min
Some people see signs everywhere, some people carry them.
Duck Dodge
d. Andrew Franks | USA | 2012 | 4 min
An intimate look at the Lake Union boat race that happens on Friday nights.
We The Economy - Ebola Economy
d. Morgan Spurlock | USA | 2016 | 7 min
How do pandemics impact the global economy? A sick child. A massive outbreak in Liberia. A sudden spread to Sierra Leone and Guinea, then Senegal, then Nigeria. A nurse in Spain, a healthcare worker in Texas. The recent outbreak of Ebola is devastating but it can still be traced back to one isolated tragedyy.
We The Economy - Fed Head
d. James Schamus | USA | 2016 | 8 min
What is the Federal Reserve? When Federal Reserve Chairman Rob Rafaelson awakes with amnesia only moments before a big press conference, his children, maid and intern must explain the Fed to him using the only thing .