Alaska Airlines Shorts Oct Nov
Looking for the title of a short film you saw on an Alaska flight?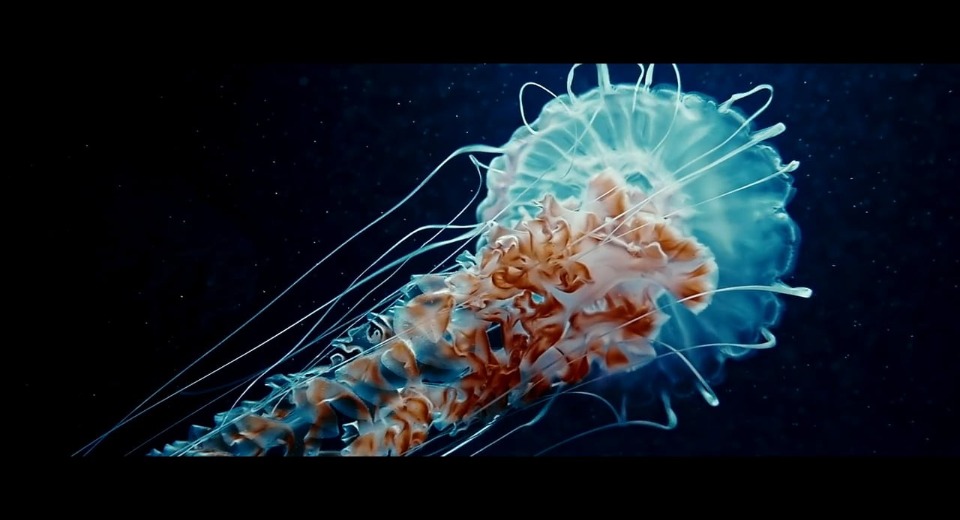 OCTOBER
We Could Be Parents
d. Björn Elgerd | USA | 2016 | 15 min
A young gay man uses modern technology to make a spectacular case for getting back together with his ex.
Primrose Lane
d. Nick Phillips | USA | 2014 | 6 min
Two teenager sisters in 1970's suburbia take an 8mm camera into the long abandoned house at the end of their block.
Mark of the Wolf
d. Matt Bollinger | USA | 2016 | 8 min
A visit to his family's country home awakens strange memories in a young man.
Dust & Dirt
d. Chris Stanford | USA | 2016 | 5 min
Mason Massey dreams of making it to the top level of racing but with a lack of big money sponsorship he knows that it's going to be a long, hard road.
Age of the Farmer
d. Spencer MacDonald | USA | 2015 | 6 min
A new and younger generation in the Pacific Northwest explores a future in the magical world of agriculture.
Bad Moon Rising
d. Scott Hamilton | Australia | 2010 | 8 min
A simple interrogation takes an unexpected turn when the hostage becomes a werewolf.
Bygone Behemoth
d. Harry Chaskin | USA | 2010 | 5 min
A washed-up movie monster relives his halcyon days.
Knock
d. Joseph I Martinez | USA | 2015 | 5 min
After knocking on the door of an abandoned mine, something has chased Murielle home. Could this be a Halloween prank or something more sinister?
We The Economy - Amazing Animated Film on Debt and the Deficeit
d. Marshall Curry | USA | 2016 | 6 min
In this free-wheeling animated film, you'll see how Congress and public officials use and manage debt, and why it matters to you.
We The Economy - Value of Work
d. Steve James | USA | 2016 | 8 min
Supporters and opponents speak about the unprecedented legislation calling for an increase in minimum wage to $15 per hour.
NOVEMBER
Mexican Cuisine
d. Fran Guijarro | USA | 2011 | 4 min
A short documentary about the taste of immigration in California.
Buddy
d. Niels Bourgonje | Netherlands | 2016 | 12 min
A young man seeks a chance for reconciliation when asked by his ex-boyfriend to support him during an HIV test.
The Blue Time
d. Greg Dennis | United Kingdom | 2016 | 4 min
Adventurer Jeff Allen guides us through the Fjords and mountains of Northern Norway.
The Rhino Guardians
d. Dan Sadgrove | South Africa | 2017 | 6 min
In South Africa the Black Mambas, the world's first all-female anti poaching unit, protect the Rhinos from poachers.
Poppy
d. James Cunningham | New Zealand | 2009 | 11 min
Two New Zealand soldiers trapped behind enemy lines find an orphaned baby.
Endless Gravity
d. Alex Soloviev | United Kingdom | 2015 | 5 min
"I could watch these ocean creatures endlessly. It's like a live cosmos, unbelievable smooth moves, eternity and meditation; this is magical nature."
Why Children's Drawings Matter
d. Delphine Burrus | France | 2016 | 4 min
Why children's drawings matter in today's world.
Marie's Dictionary
d. Emmanuel Vaughan-Lee | USA | 2014 | 10 min
Marie Wilcox is the last fluent speaker of the Wukchumni Native American language but the words will never die as long as her dictionary exists.
We The Economy - Lemonade War
d. Morgan Spurlock | USA | 2016 | 5 min
Jerry runs his big business lemonade stand to much success until ten-year-old Addie opens her own stand across the street. Competition equals war.
We The Economy - Supply & Dance, Man!
d. Jon M. Chu | USA | 2016 | 5 min
A whimsical tale of love, dance and the economic concept of supply and demand.