Alaska Airlines Shorts Oct Nov 18
Looking for the title of a short film you saw on an Alaska flight?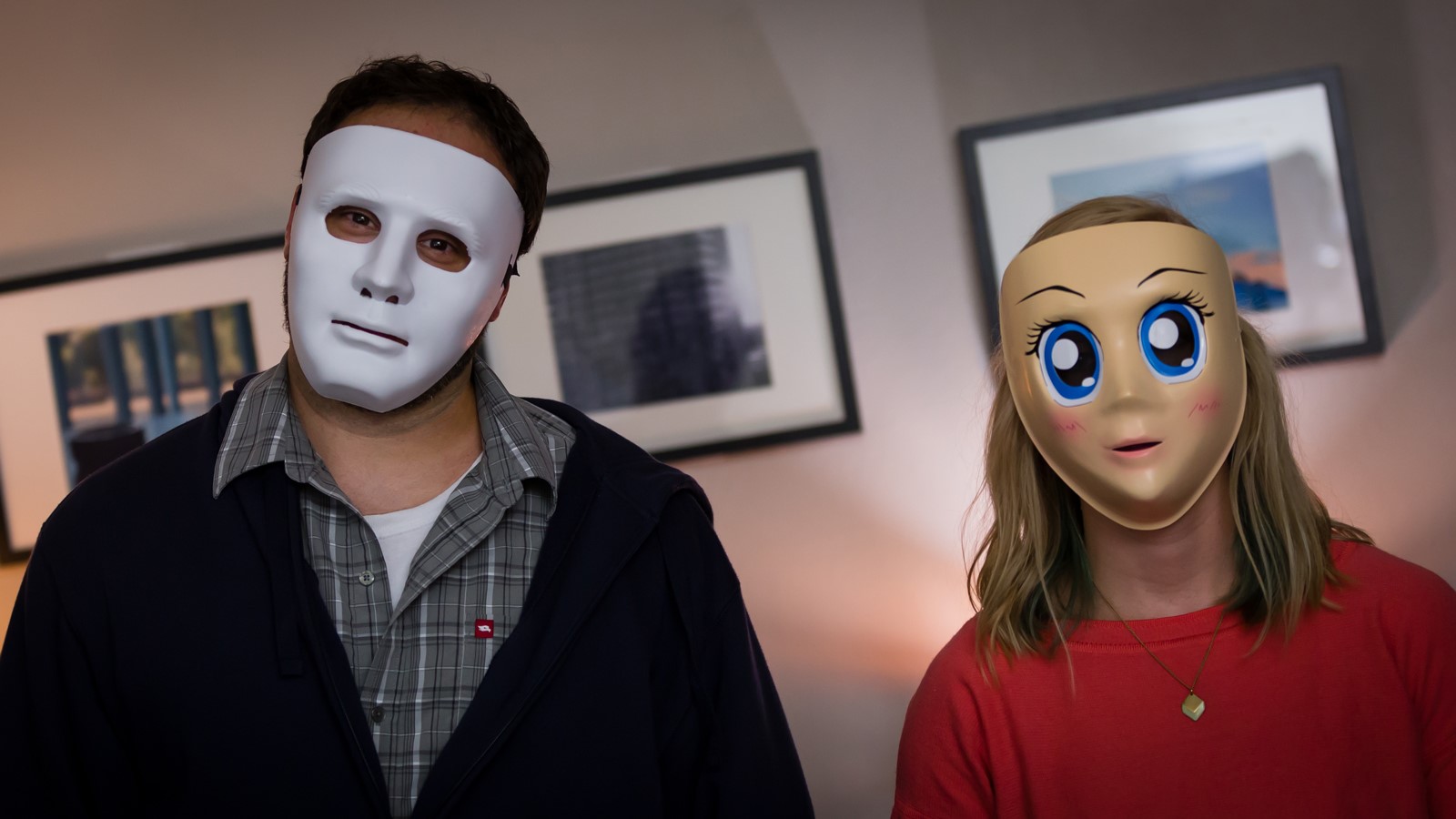 OCTOBER
With Thelma
d. Ann Sirot, Raphael Balboni | Belgium | 2017 | 13 min
A volcano has blocked air traffic so uncle Jean and Vincent share the same roof with little Thelma until her parents return from oberseas.
Salamat from Germany
d. Una Gunjak, Rami Kodeih | Lebanon, France | 2018 | 21 min
Desperate to escape Lebanon Lillo buys himself a Syrian passport, but what he's not ready for is everything that comes with being a Syrian refugee.
Get Up Kinshasa
d. Sébastien Maitre | France | 2016 | 21 min
Using his innovative spirit, young Samuel embarks on several moneymaking ventures in order to purchase new shoes so he may return to the classroom.
37°4 S
d. Adriano Valerio | France | 2013 | 12 min
On Tristan da Cunha-a small island in the middle of the Atlantic-Nick & Anne have been inseperable since birth; then Anne decides to go to England.
Bygone Behemoth
d. Harry Chaskin | USA | 2010 | 5 min
A washed-up movie monster relives his halcyon days.
Knock
d. Joseph I Martinez | USA | 2014 | 5 min
The Bench
d. The Summers Brothers | USA | 2016 | 6 min
On an ordinary day, a stranger sits next to another man on a park bench, neither man may be what he appears.
Couples Night
d. The Summers Brothers | USA | 2016 | 4 min
A couples night goes off the rails when one couple reveals they're blood sacrificing devil worshippers. And then things get weird...
We the Economy: City on the Rise
d. Albert Hughes | USA | 9 min
How does a great American city like Detroit bounce back from the loss of well-paid manufacturing jobs?
We the Economy: Made by China in America
d. Miao Wang | USA | 9 min
Despite being portrayed as America's greatest economic competitor, is it possible China could be a key ally in U.S. economic development?
Feature Presentation
The Call of Cthulhu
d. Sean Branney, Andew Leman | USA | 2005 | 47 min
H.P. Lovecraft's horror tale receive an impressively faithful, faux-silent film treatment as a young man discovers the secrets of an evil secret cult.
Nosferatu: A Symphony of Horror
d. F. W. Murnau | Germany | 1922 | 92 min
F. W. Murnau's classic silent film adaptation of Dracula is one of cinema's most influential films and a chilling expressionistic nightmare.
NOVEMBER
Creme de Menthe
d. Jean-Marc E. Roy, Philippe David Gagné | Canada | 2017 | 23 min
Following his death, Renée clears out her hoarder father's house only to discover a multitude of memories.
Why Children's Drawings Matter
d. Delphine Burrus | France | 2016 | 4 min
Why children's drawings matter in today's world.
The Wood Carvers: Shaping Worlds
d. Jeff Barehand | USA | 2018 | 7 min
Two indigenous woodcarvers explore their collaboration when charged with creating a building that is Maori and Coast Salish.
Tacoma Uncubed
d. Masahiro Sugano | USA | 2018 | 7 min
Four visual artists discuss their commitment to art and community in the ever-changing city of Tacoma.
The Resilience of King Khazm
d. Elliat Graney-Saucke | USA | 2018 | 7 min
A documentary about King Khazm and his transforming work as a community leader, educator, and hip-hop artist in Seattle.
The Pink Tablet
d. Kendra Ann Sherrill | USA | 2018 | 7 min
A visual poem and unique take revolving around the words of Spokane poet Ellen Welcker.
Nerdy Girls
d. Graham Bourque | USA | 2018 | 7 min
Two young sisters help girls learn the skills to build and code robots in an effort to change the world.
Impekable
d. Myisa Plancq-Graham | USA | 2018 | 7 min
A documentary that follows Peka Grayon and her unique fingernail art that started a popular fashion trend.
We the Economy: The Unbelievably Sweet Alpacas!
d. Adam McKay | USA | 6 min
In a magical land inhabited by Alpacas who love rainbows and friendship, there's a divide in wealth distribution ... what's behind the inequality gap?
We the Economy: Taxation Nation
d. Jessica Yu | USA | 5 min
With retro flair, the cartoon "Taxation Nation" looks into how our tax system does - and doesn't - work.
Feature Presentation
Dirtbag: The Legend of Fred Beckey
d. Dave O'Leske | USA | 2017 | 96 min
Fred Beckey is a gruff 94-year-old Northwest native and happens to be the quintessential "dirtbag"-a breed of rebellious, fearless mountain climbers.
Finding Hillywood
d. Leah Warshawski, Chris Towey | USA, Rwanda | 2013 | 57 min
Hillywood, the Rwandan film industry, is given the spotlight in this affectionate portrait.