Independent Spirit Awards
Get Out takes home the Best Feature and Best Director awards at the 2018 Independent Spirit Awards.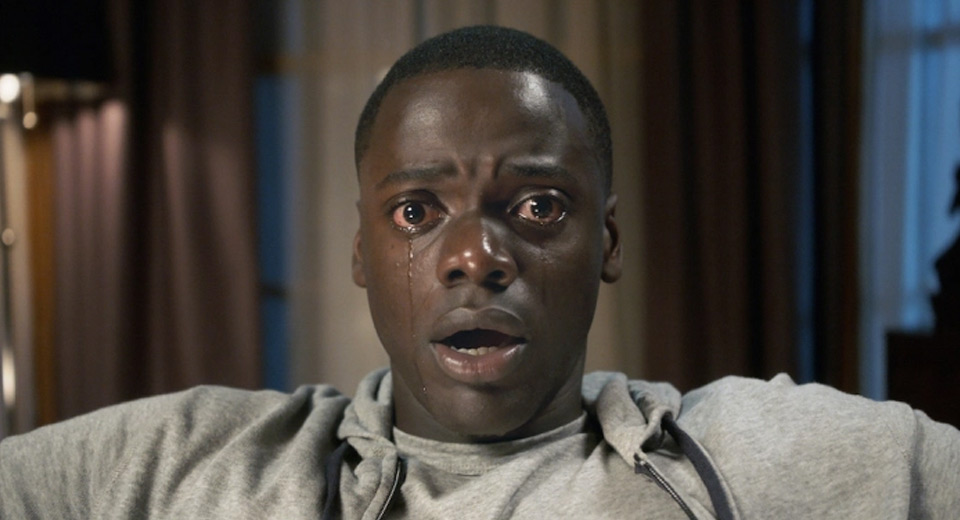 The 33rd Independent Spirit Awards were handed out Saturday afternoon March 3 from a beach in Santa Monica, and they immediately placed a number of winners in the front runner spot for Sunday's March 4 Academy Awards.
Jordan Peele's Get Out took home the Best Feature and Best Director awards, which could signal a big win at the Academy Awards, as the winner here has gone on to win the Oscar for the last four years. Frances McDormand, Allison Janney, and Sam Rockwell are near certainties to win Oscars on Sunday. Timothée Chalamet rounded out the Acting awards with the Best Actor win.
SIFF 2017 Opening Night film The Big Sick won Best First Screenplay for Kumail Nanjiani and Emily V. Gordon, while Greta Gerwig won Best Screenplay for Lady Bird. Best Documentary went to Faces Places and Best International Film was A Fantastic Woman, in what I think is a preview of the Oscars on Sunday.
Films that screened at SIFF Cinema and the Festival won 15 out of the 17 awards given to films (two awards are given to filmmakers and producers), including the Someone to Watch Award for Justin Chon's Gook, one of my favorites from SIFF 2017.
On to the Oscars!
- Beth Barrett / SIFF Artistic Director
---
FULL LIST OF NOMINEES
BEST FEATURE
Get Out - Jordan Peele

BEST FIRST FEATURE
Ingrid Goes West - Matt Spicer

JOHN CASSAVETES AWARD - Given to the best feature made for under $500,000
Life and nothing more - Antonio Méndez Esparza

BEST DIRECTOR
Jordan Peele - Get Out
BEST SCREENPLAY
Greta Gerwig - Lady Bird

BEST FIRST SCREENPLAY
Emily V. Gordon, Kumail Nanjiani - The Big Sick

BEST CINEMATOGRAPHY
Sayombhu Mukdeeprom - Call Me By Your Name
BEST EDITING
Tatiana S. Riegel - I, Tonya
BEST FEMALE LEAD
Frances McDormand - Three Billboards outside Ebbing, Missouri
BEST MALE LEAD
Timothée Chalamet - Call Me By Your Name

BEST SUPPORTING FEMALE
Allison Janney - I, Tonya

BEST SUPPORTING MALE
Sam Rockwell - Three Billboards outside Ebbing, Missouri

ROBERT ALTMAN AWARD - Given to one film's director, casting director and ensemble cast
Mudbound -Director: Dee Rees | Casting Directors: Billy Hopkins, Ashley Ingram | Ensemble Cast: Jonathan Banks, Mary J. Blige, Jason Clarke, Garrett Hedlund, Jason Mitchell, Rob Morgan, Carey Mulligan
BEST DOCUMENTARY
Faces Places - Agnés Varda, JR

BEST FOREIGN FILM
A Fantastic Woman - Sebastián Lelio (Chile)

BONNIE AWARD - The inaugural Bonnie Award will recognize a mid-career female director with a $50,000 unrestricted grant
Chloé Zhao
JEEP TRUER THAN FICTION AWARD - Presented to an emerging director of non-fiction features who has not yet received significant recognition
Jonathan Olshefski - Quest

KIEHL'S SOMEONE TO WATCH AWARD - Recognizes a talented filmmaker of singular vision who has not yet received appropriate recognition
Justin Chon - Gook
PIAGET PRODUCERS AWARD - Honors emerging producers who, despite highly limited resources, demonstrate the creativity, tenacity and vision required to produce quality, independent films.
Summer Shelton