Festival Spotlight: 4th World Indigenous Media Lab
Cohort of Indigenous Filmmakers Enter the SIFF 2018 4th World Indigenous Media Lab, now in its Fourth Year.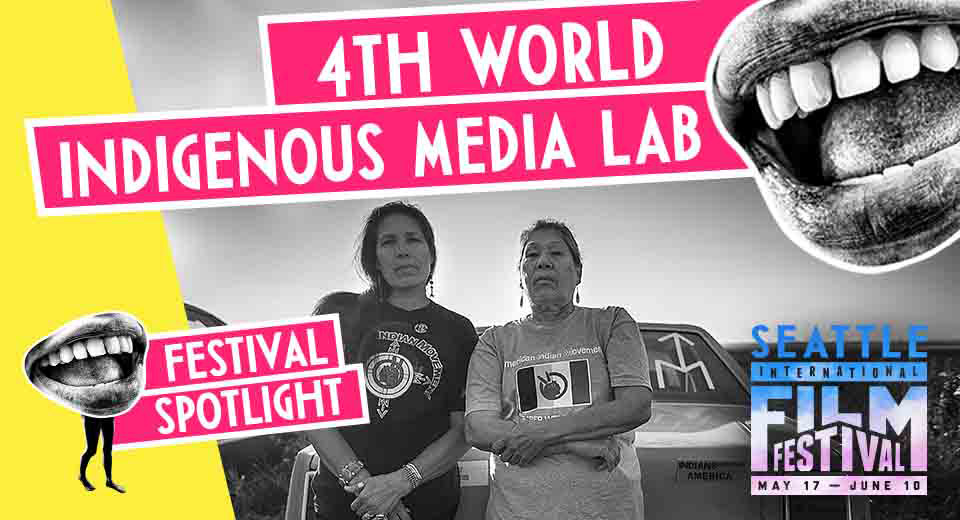 Now in its fourth year, the 4th World Indigenous Media Lab is a focal point for emerging and mid-career Indigenous filmmakers, honing their skills through industry master classes and hands on trainings during the Seattle International Film Festival. The Media Lab is held over Memorial Day Weekend, May 25 through May 28, 2018. In partnership with Tracy Rector and Longhouse Media, the 4th World Indigenous Media Lab is supported by Seek & Spark, NBCUniversal Talent Infusion Programs, and ITVS.
In addition to the Media Lab, SIFF will screen a unique collection of Indigenous feature films for 2018. Although the films are presented throughout the Festival, the majority will screen during the May 25 - May 28 weekend to ensure the Media Lab community has an opportunity to enjoy these compelling stories during their time at the SIFF Film Center.
Join SIFF and the Central Library for a special complementary screening of Dawnland, a searing documentary exploring the cultural genocide of the native peoples in the United States. Following the screening, guests and filmmakers are invited to participate in a robust panel discussion. The event will be held on May 26, 2018 beginning at 1:30 PM at the Seattle Central Library.
SIFF 2018's Indigenous feature film lineup includes: