Festival Spotlight: Centerpiece and Closing Night Galas
SIFF announces Sorry to Bother You and Don't Worry, He Won't Get Far on Foot as Centerpiece and Closing Night Galas.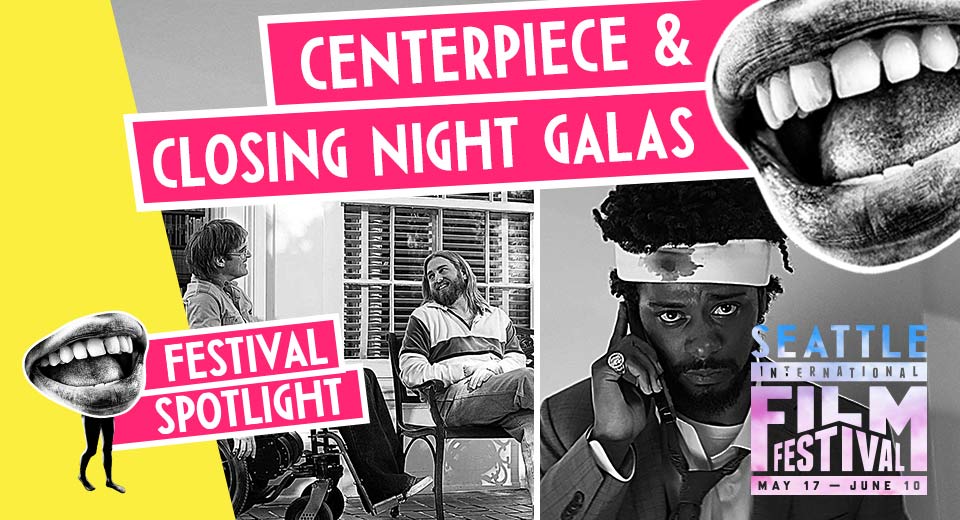 We are excited to shine our Festival Spotlight on, drumroll please, Centerpiece and Closing Night films and galas. Purchase a Gala Pack and see the film screenings and attend the soirees for Opening Night, Centerpiece, and Closing Night. But hurry and buy now! Early Bird discounts on Festival Passes and Ticket Packs, including Gala Packs, are all up to 30% off for SIFF Members for only two more days -- last day of Early Bird is Friday, April 13, 2018.
Our 2018 Centerpiece film Sorry to Bother You pulls no punches in its portrayal of racial dynamics in the workplace, and is an utterly original and wildly creative new voice on the film scene from debut director and musician Boots Riley. Closing Night sees the return of Seattle favorite Gus Van Sant with his latest film Don't Worry, He Won't Get Far On Foot, a bitingly sharp yet tender portrait of Portland-based cartoonist John Callahan, starring Joaquin Phoenix.
"We are constantly looking for dynamic, diverse stories, and we certainly found them with these two unforgettable films," said SIFF Artistic Director Beth Barrett. "With these two Galas we're thrilled to spotlight both an established filmmaker and a bold new voice, each with vision and strong storytelling powers."
The Gala Pack includes tickets to the screenings, admission to the parties, two drink tickets, and hor d'oeuvres. Details about Opening Night are still in the works, so stay tuned because you won't want to miss all these celebrations.