Festival Spotlight: Web Fest + SIFF
SIFF Announces a New Episodic Program for the 2018 Seattle International Film Festival.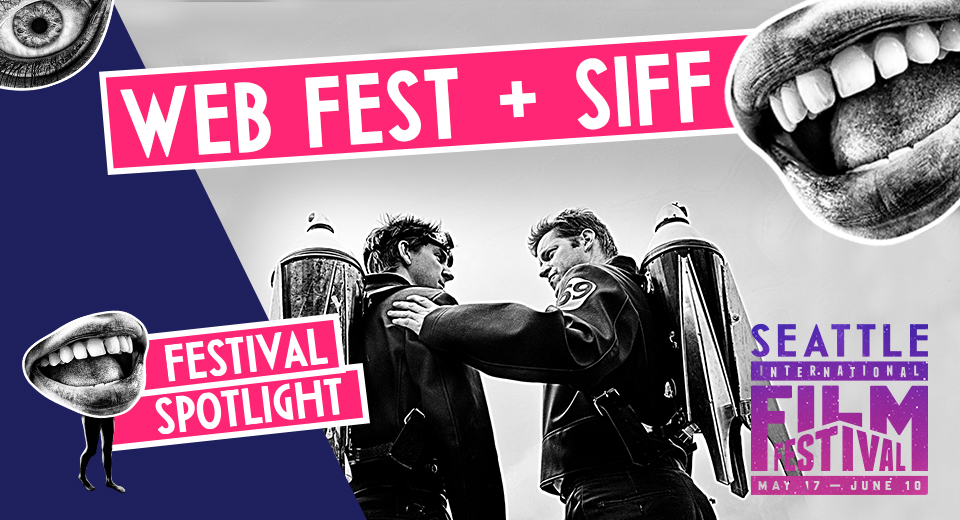 Stay in the know with Festival Spotlight, a countdown to the annual Seattle International Film Festival that runs Thursday, May 17 through Sunday, June 10, 2018.
Save the date for Web Fest at the Seattle International Film Festival on June 2, 2018 and catch all things episodic with a weekend of programming. Bring friends by buying a Festival 6-pack or 20-pack. Early Bird discounts for SIFF Members end in one week, April 13, with up to 30% discounts.
The new Episodic program at SIFF features the Best of Web Fest, a curated program of diverse and engaging episodic content created by independent groundbreakers in the episodic industry from around the world. Other highlights include: Best of SeriesFest, an award-winning festival dedicated to showcasing the best and boldest in episodic storytelling from around the world, and an episodic industry panel discussion about the various ways to fund content and what to do with once you have it made. The premiere of a locally produced episodic series rounds out the weekend of episodic exploration.
But before Web Fest at SIFF, whet your whistle as SIFF, Seattle Web Fest, the Film School, and Shoreline Community College once again team up to bring you the Spring installment of Web Fest, featuring Seattle's favorite episodic Rocketmen on Saturday, April 14, 2018 from Noon to 4:00 PM.
Web Fest Spring begins with a panel discussion about the shifting media landscape in a short film followed by a viewing of Rocketmen and discussion with cast, crew and the Stranger Genius Award winner, Webster Crowell, in attendance. The program ends with a Pacific Northwest episodic content workshop where local creators get professional feedback.
Official venue, Shoreline Community College, hosts Web Fest Spring in their new theatre at 16101 Greenwood Ave N. in Shoreline. More information and tickets are available through Brown Paper Tickets.