SIFF Starring You, In Your Neighborhood
A new location for the SIFF Lounge and Festival returns to multiple neighborhood venues.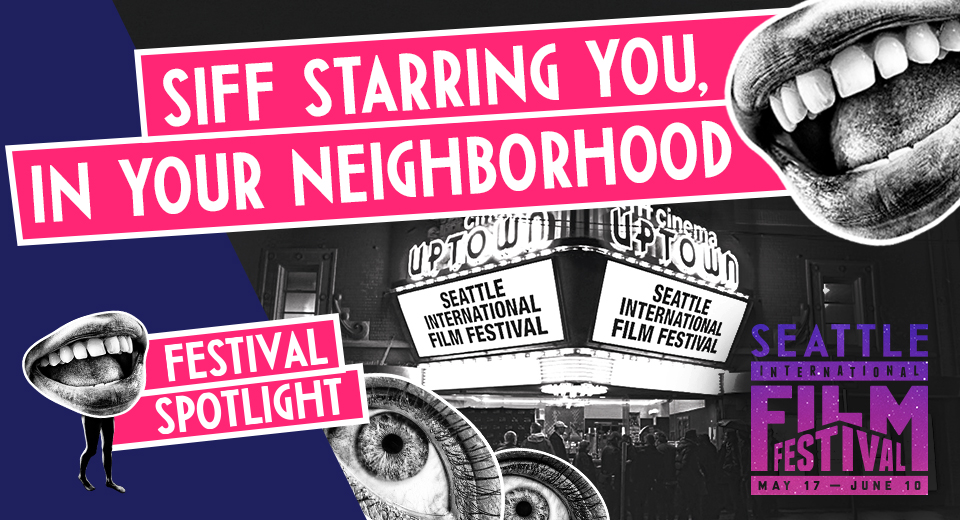 The Seattle International Film Festival is proud to shine its Festival Spotlight and announce our neighborhood partner cinemas and new SIFF Lounge location for the 2018 Festival.
The 44th Seattle International Film Festival welcomes back cinemas around the region. Our long-term partnerships with cinemas all across the metro area is what makes SIFF a festival for the entire community. "Each of our partners plays a huge role in their neighborhood, and we love joining them during SIFF," said SIFF Artistic Director Beth Barrett. "From historic movie palaces, masonic temples, and cinematic complexes, we bring the world's stories to you."
SIFF Lounge, now in its second year, is a place for filmmakers, sponsors, passholders, and industry professionals to make connections. This year, the SIFF Lounge pops up at W. Roy Street and Queen Anne Avenue N. in Lower Queen Anne, just a short walk from SIFF Film Center and SIFF Cinema Uptown. "SIFF films inspire discussion and we want to facilitate the conversations," said Executive Director Sarah Wilke. "We are thrilled to have our lounge so close to the theaters so that passholders and industry can connect before and after films."
SIFF Lounge will be open to passholders beginning Friday, May 18, and will run Monday through Friday 3 PM to 9 PM and Saturday and Sunday 11 AM to 9 PM.
SIFF screenings will be held at the following locations during the dates provided below.