Festival Spotlight: Opening Night Gala
Isabel Coixet's The Bookshop Will Open SIFF 2018.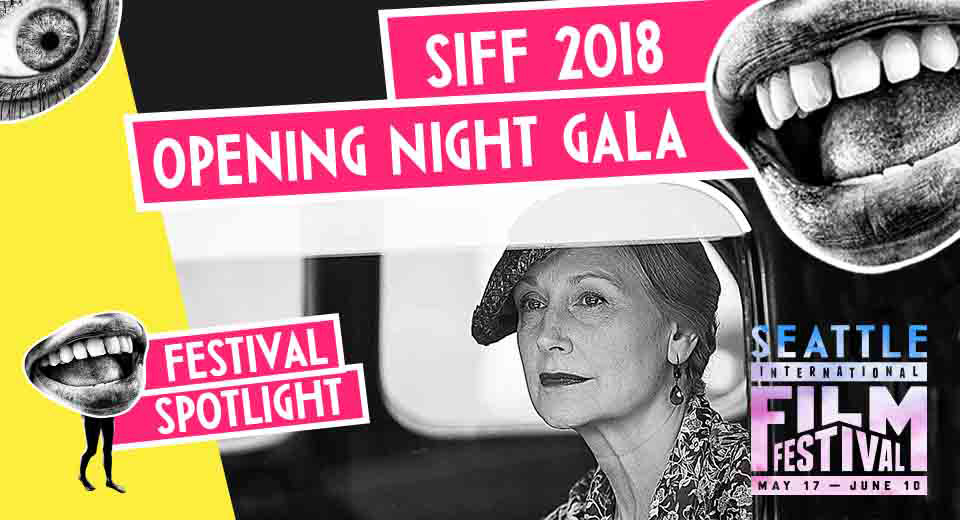 We're excited to announce Isabel Coixet's (Learning to Drive, Elegy) triple Goya Award-winning story of female empowerment as the SIFF 2018 Opening Night Gala!
Coixet leads Emily Mortimer (Mary Poppins Returns, The Newsroom), Bill Nighy (The Best Exotic Marigold Hotel, Love Actually) and Patricia Clarkson (House of Cards, The Maze Runner) in this adaptation of Penelope Fitzgerald's 1978 novel of the same name.
The Bookshop is Coixet's follow-up to the indie hit Learning to Drive and is set in a seaside village in England where a grieving widow (Mortimer) pursues her lifelong dream of opening a bookshop. As she introduces the townsfolk to the world's best literature and stirs a cultural awakening, her efforts are ruthlessly opposed by a powerful local (Clarkson) causing a reclusive resident (Nighy) to join the fight to keep the bookshop open.
"The raw and delicate relationship between tradition and change comes head to head between the two woman characters," said SIFF Artistic Director Beth Barrett. "It's a gem of a film with incredible performances from the lead actresses, and a celebration of women who persist."
SIFF's Opening Night Red Carpet and screening takes place at Marion Oliver McCaw Hall at Seattle Center with a celebratory party to follow at Fisher Pavilion. Tickets for the Opening Night Gala of SIFF 2018 are available online and in person at SIFF Cinema locations (Film Center, Uptown, Egyptian). Opening Night access ranges from the festive, see-it-all Film + Party Ticket to the exclusive VIP Red Carpet Experience.
The complete Festival lineup will be announced on May 3, 2018. Individual ticket sales begin Wednesday, May 2 with special advance access to SIFF members, and Thursday, May 3 to the general public with the official SIFF 2018 Box Office open. Purchases can be made online or in person.
---
The 44th annual Seattle International Film Festival Opening Night is presented in part by: Alaska Airlines - the Official Airline of SIFF, Brotherton Cadillac Buick GMC in Renton - the Official Automotive Sponsor of SIFF, Wells Fargo Commercial and Private Banking, and Red Element Studios.
Additional support for Opening Night comes from AV Factory, Hollywood Lights, Music Man, Butler Valet, The Capital Grille, Chateau Ste. Michelle Winery, Rosichelli Design, Triumph Expo & Events, Agave Cocina & Tequilas, Capitol Cider, Dilettante Chocolates, Full Tilt Ice Cream, Krave Jerky & barkTHINS, Pel'Meni Dumpling Tzar, RN74, Savor Catering, Sweet Iron Waffles, Swift and Savory, Big Gin, Chloe Wine Collection, Lagunitas Brewing Company, Sparkle Donkey Tequila, Tito's Handmade Vodka, and Trail's End Whiskey.