Festival Spotlight: Closing Night
Director Lulu Wang's The Farewell, starring Awkwafina, will close SIFF 2019.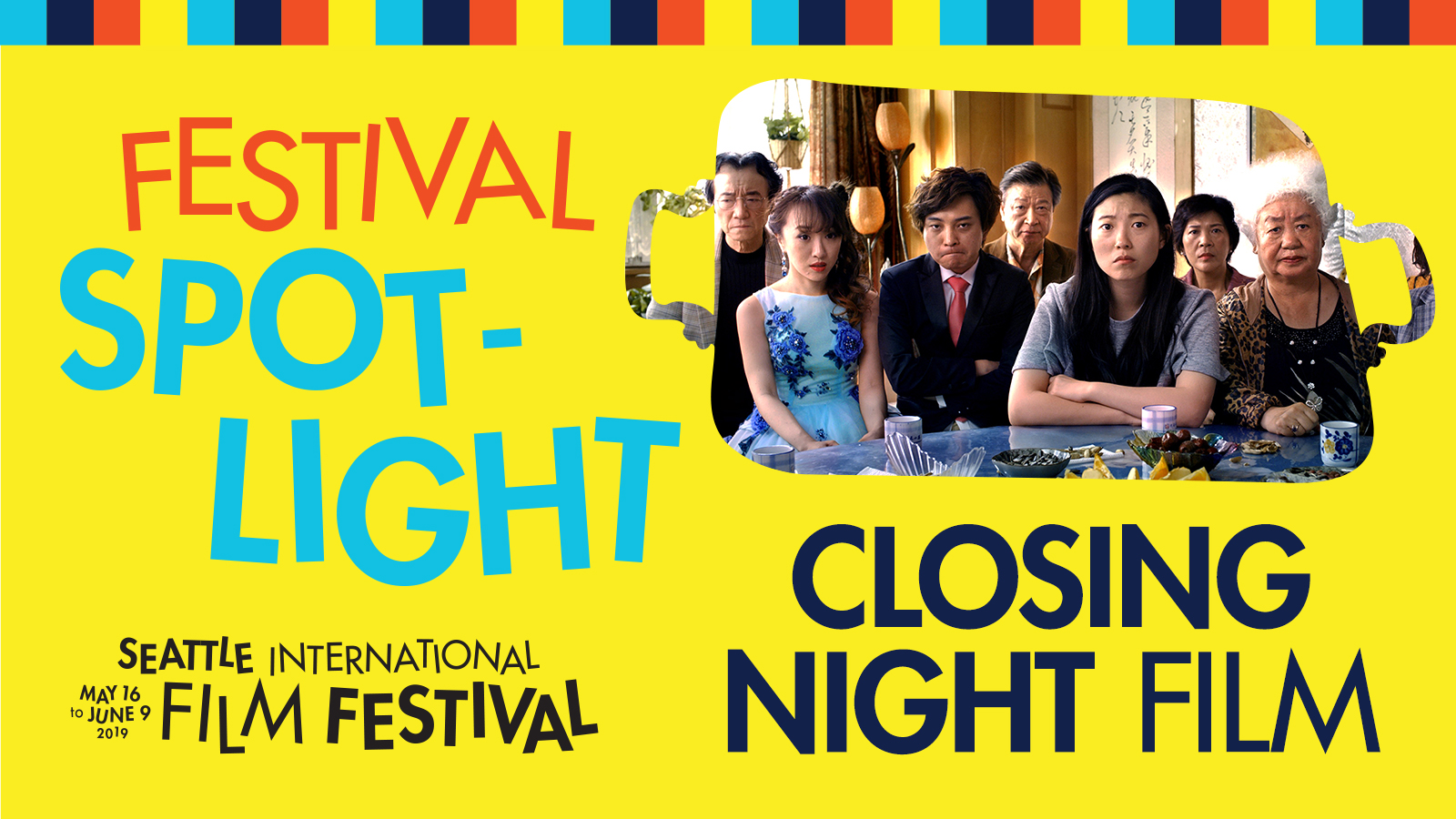 We're excited to announce that writer and director Lulu Wang's (Posthumous) second film—A24's The Farewell, starring Awkwafina—will close the 2019 Seattle International Film Festival.
Give the month-long Festival a proper send-off by attending the Closing Night Gala at SIFF Cinema Egyptian. Director Lulu Wang scheduled to attend. Following the film, enjoy tasty hors d'oeuvres, desserts, and cocktails at MOHAI (21+).
The Farewell is Lulu Wang's second feature, following her 2014 film Posthumous, and stars rapper and actress Awkwafina (Ocean's 8, Crazy Rich Asians), Tzi Ma (Arrival, Rush Hour), and Chen Hanwei (The Journey: Tumultuous Times, Ghost Child). The film made its world premiere in the 2019 Sundance Film Festival's U.S. Dramatic Competition section to audience acclaim. Awkwafina, the flamboyant breakout star of Crazy Rich Asians, plays a woman traveling back home to China to assist in an elaborate ruse to keep a truth from her terminally ill grandmother.
"Director Wang's film, which is 'based on an actual lie,' is a tragicomic and understated depiction of the divide in a multicultural immigrant's own identity and the power of family bonds, and Awkwafina is terrific in the role," said SIFF Artistic Director Beth Barrett. "It's a real treat to have Lulu Wang in Seattle to celebrate the stories of SIFF 2019."
---
The 45th Seattle International Film Festival would like to thank our Closing Night sponsors: The Boeing Company, MOHAI, Kaspar's Special Events and Catering, The Walls Vineyard, Full Tilt Ice Cream, DRY Soda, Co., Tito's Handmade Vodka, Lagunitas Brewing Company, Diageo Americas, Inc.
SIFF would like to thank Ingeniux; Brotherton Cadillac Buick GMC in Renton; Encore; Hyatt Regency Seattle, the Official Hotel of the Festival; Amazon Prime Video; The Boeing Company; and Wongdoody for their support of the 2019 Seattle International Film Festival.