Festival Spotlight: SIFF 2019 Venues
Catch Seattle International Film Festival films at your neighborhood cinema, visit our SIFF Lounge, and marvel at the new official hotel of the 2019 Festival.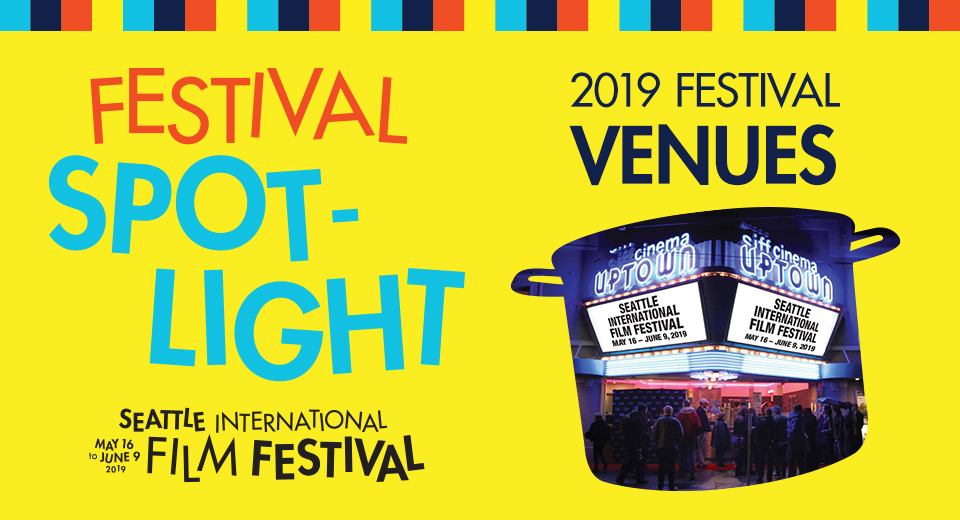 SIFF is delighted to share the first Festival Spotlight announcement for the 45th Seattle International Film Festival, to be held Thursday May 16 through Sunday, June 9, 2019. The first Festival Spotlight of 2019 illuminates neighborhood cinemas showcasing SIFF programmed films, SIFF Lounge for passholders and filmmakers, and the new official hotel of the festival, The Hyatt Regency Seattle.
The cinemas around Puget Sound hosting SIFF 2019 films include locations in downtown Seattle, Shoreline, Capitol Hill, Bellevue, Kirkland, Columbia City, Ballard, and Queen Anne. "With a focus on engaging with communities outside the downtown core, we've partnered with the best venues in the area," said SIFF Artistic Director Beth Barrett. "We want to bring the world's stories to you, where you live and work."
In addition to the neighborhood cinemas, the SIFF Lounge has become a staple of Festival and a space for filmmakers, passholders, and industry professionals to connect. The 2019 SIFF Lounge is located at 8 West Roy Street and Queen Anne Avenue N., in Lower Queen Anne. "We're thrilled to continue our relationship with ABLY® Apparel and Shah Safari, close to last year's space but larger and with air conditioning," said Barrett. "We love that our lounge is so close to the theaters where our audiences can connect before and after films."
SIFF Lounge will open to passholders Friday, May 17, and will open everyday of the Festival from 3:00 PM to 9:00 PM. On closing night, Sunday June 9, the lounge will open for its final happy hour, 3:00 PM to 6:00 PM.
SIFF is excited to partner with the new Hyatt Regency Seattle as the Official Hotel of the Seattle International Film Festival. The hotel will be home to the Guest Relations team, and the location of the Press Office.
The Press Office opens Friday, May 17 and is open everyday of the Festival, Monday through Friday 10:00 AM - 6:00 PM, Saturdays and Sundays 10:00 AM to 2:00 PM. Closing June 9 at 2:00 PM.
SIFF 2019 screenings will be held at the following locations during the dates provided below: