Khumba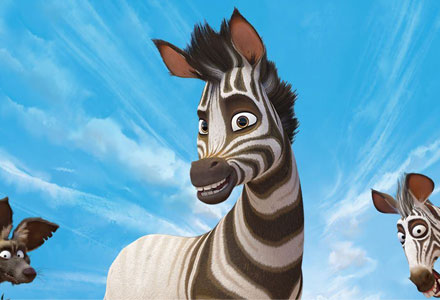 February 1, 2014
Life is not all black and white for Khumba: A young zebra, born with only half his stripes is rejected by his superstitious herd and blamed for a sudden drought affecting the land.
Free coffee and Top Pot doughnuts before the screening!
Teaming up with a sassy wildebeest and a flamboyant ostrich, Khumba sets out on a daring mission across the Karoo desert to find the legendary waterhole where the first zebras got their stripes. Along the way he meets a host of colorful characters, but before he can reunite with his herd, Khumba will have to come face to face with a menacing leopard to take part in an epic battle. Khumba's gotta earn his stripes! Animated, in English for the entire family, voices of Loretta Devine, Jennifer Cody, Ben Vereen.
Director:

Anthony Silverston

Principal Cast:

Jake T. Austin, Liam Neeson, Steve Buscemi, Loretta Devine, Jennifer Cody, Ben Vereen

Country:

South Africa

Year:

2013

Running Time:

85 Minutes

Producer:

Mike Buckland, Stuart Forrest, Jean-Michel Koenig, James Middleton, Anthony Silverston

Screenplay:

Raffaella Delle Donne, Anthony Silverston

Editors:

Luke MacKay

Music:

Bruce Retief

Website:

Official Film Website

US Distributor:

Millennium Entertainment