Kansas City Confidential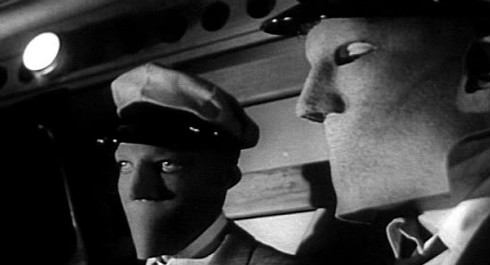 SIFF Cinema Egyptian | Presented in 35mm!
Pity poor ex-con Joe Rolfe (John Payne). Trying to walk the straight and narrow, he winds up playing the patsy in a devilishly conceived million-dollar bank robbery. Desperate, he trails the thieves south of the border. There, he tangles with tough guys Neville Brand and Lee Van Cleef, who are as deep in the dark as he is, and falls for good girl Coleen Gray—under the suspicious eye of her cop father (Preston Foster). The first pairing of noir dream team Payne and director Phil Karlson (99 River Street) remains one of the great capers of the 1950s.
Director:

Phil Karlson

Principal Cast:

John Payne, Coleen Gray, Preston Foster, Neville Brand, Lee Van Cleef, Jack Elam, Dona Drake

Country:

USA

Year:

1952

Running Time:

99 Minutes

Producer:

Edward Small

Screenplay:

George Bruce, Harry Essex, Harold Greene

Cinematographers:

George E. Diskant

Editors:

Buddy Small

Music:

Paul Sawtell

Language:

English, Spanish