The League of Gentlemen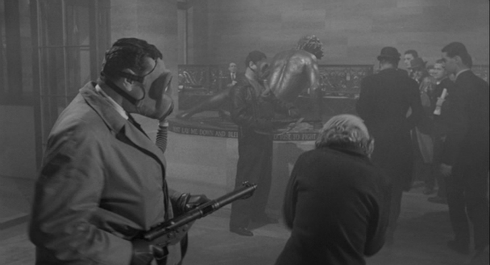 SIFF Cinema Egyptian
Time for a proper British heist, what? We meet Lieutenant Colonel Hyde climbing out of a sewer in a tuxedo. Chapped at being cashiered from the service, he's decided to rob a bank using a pulp novel as his manual and a band of stiff-upper-lip miscreants adrift after World War II as his crew. A who's who of beloved U.K. character actors, including Jack Hawkins, Roger Livesey, Richard Attenborough, (and screenwriter Forbes in an acting role), take their marching orders from Ealing Studios veteran Basil Dearden, for whom this was a career high point.
Director:

Basil Dearden

Principal Cast:

John Hawkins, Nigel Patrick, Roger Livesey, Bryan Forbes, Richard Attenborough

Country:

United Kingdom

Year:

1960

Running Time:

116 Minutes

Producer:

Michael Relph

Screenplay:

Bryan Forbes

Cinematographers:

Arthur Ibbetson

Editors:

John D. Guthridge

Music:

Philip Green

Language:

English