The Code of Silence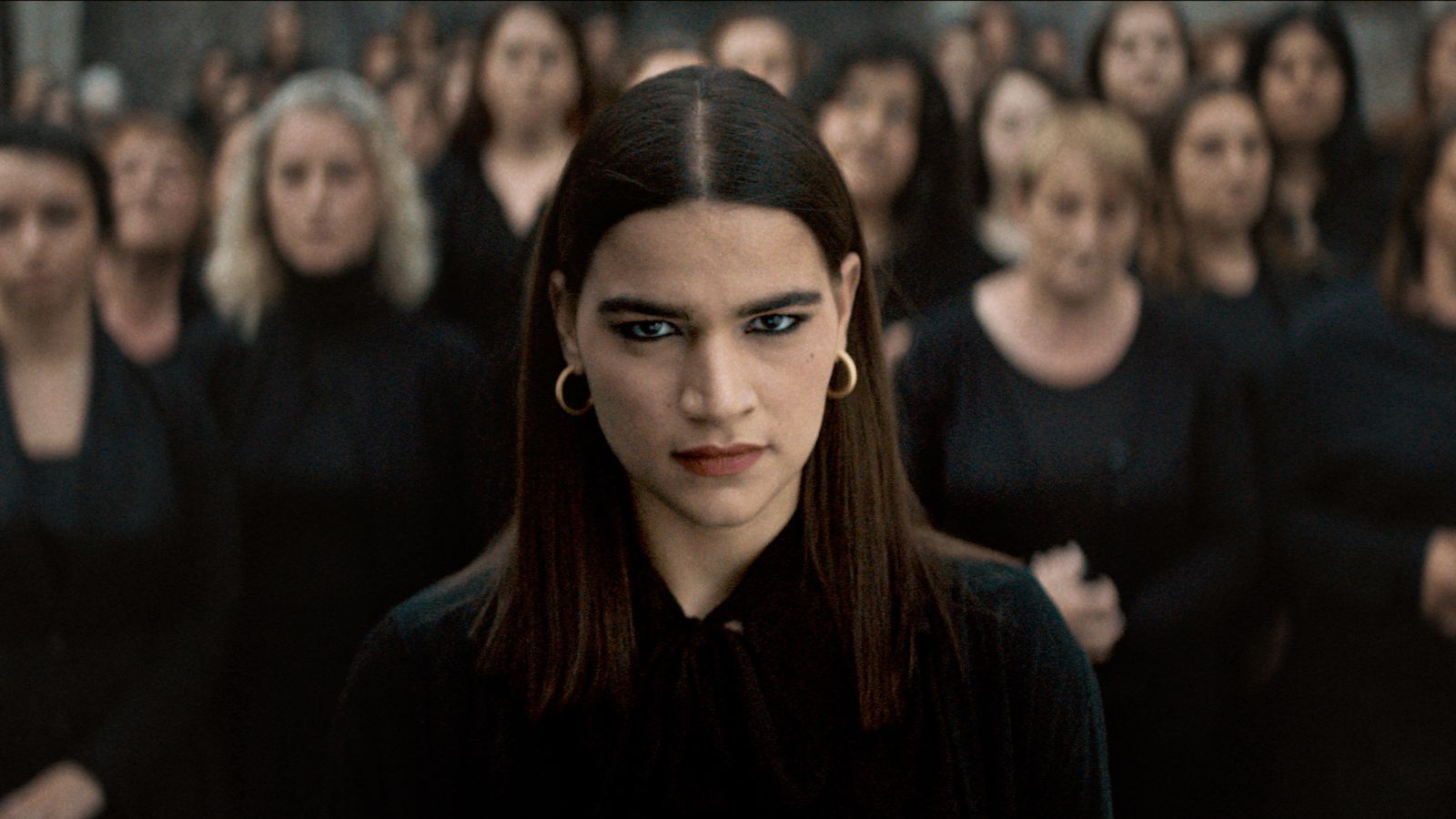 November 15, 2022
Since becoming an orphan, Rosa moves to her uncle's family in a remote village in Calabria. When the truth emerges about her mother's mysterious death, Rosa seeks revenge against her own blood. However, when your family belongs to the 'Ndrangheta mafia, a single failed step can lead to death.
SIFF Year-Round Cinema Passes are not valid for Cinema Italian Style.
VIRTUAL TICKETS
Stream on the SIFF Channel.
NOVEMBER 10–17, 2022
---
Since becoming an orphan, Rosa has been living with her uncle's family in a remote village in Calabria. Growing up surrounded by the 'Ndrangheta's oppressive patriarchal control, she begins to realise that most probably her mother didn't kill herself as she has always been told. Although she finds herself trapped in a world from which it's almost impossible to escape, Rosa must find the strength to keep her head up high. The threatening atmosphere of this film mirrors the oppression that its protagonist must endure every day. An eerie soundtrack reverberates and echoes between narrow locations, making the village on the toe of Italy's boot feel like a prison. Close-up shots of characters leave the viewer with a partial sight of the whole scene, manipulating the audience's perception. Francesco Costabile's first feature film is based on true events and premiered at the 2022 Berlinale. Lina Siciliano, in her debut, offers an extraordinary and extremely realistic performance in Calabrese dialect. Code of Silence is dedicated to all the victims of the 'Ndrangheta, but particularly to women, who not only need to fight the criminal system but also the patriarchal side of it, often pitting themselves against their own families. The authentic performances and the immersive filmmaking make Costabile's first feature an unmissable one.
Original Language Title:

Una femmina

Director:

Francesco Costabile

Principal Cast:

Lina Siciliano, Fabrizio Ferracane, Anna Maria De Luca, Simona Malato, Luca Massaro

Country:

Italy

Year:

2022

Running Time:

120 min.

Producer:

Attilio de Razza, Pierpaolo Verga, Nicola Picone, Edoardo De Angelis

Screenplay:

Lirio Abbate, Serena Brugnolo, Adriano Chiarelli, Francesco Costabile Podle Knihy; based on the book by Lirio Abbate

Cinematographers:

Giuseppe Maio

Editors:

Stefano Mariotti

Music:

Valerio Camporini Faggioni

Awards:

Annecy Italian Film Festival 2022 (Audience Award, Best Acting Performance), Nastro d'Argento Awards 2022 (Best Cinematography), Bif & St Bari International Film Festival 2022 (Best Actress, Supporting Actor)

Filmography:

Debut Feature Film

Language:

Italian

International Sales:

Intramovies