The Legionnaire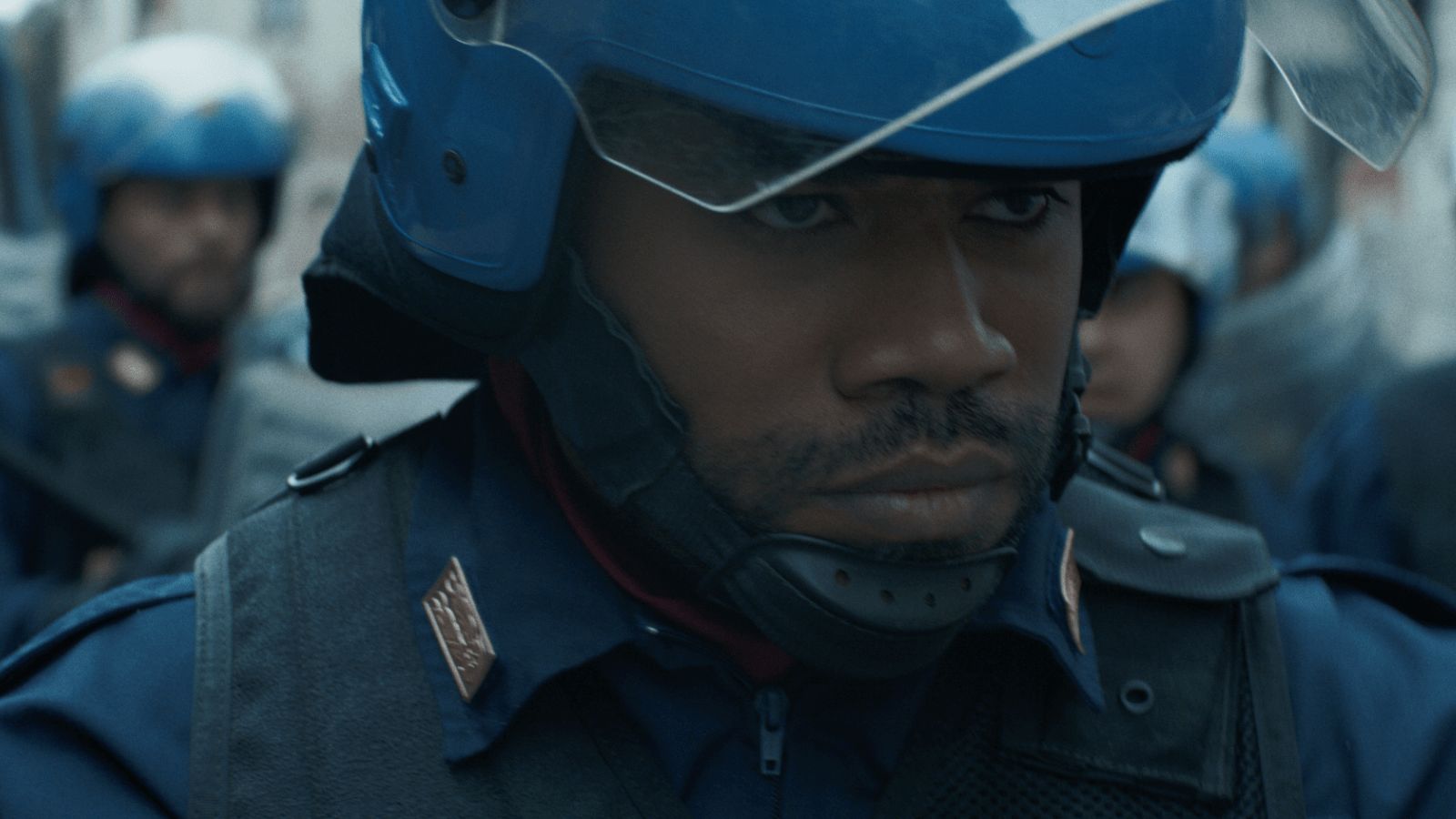 November 13, 2022
Daniel, the only African Italian officer in Rome's riot police division, is asked to evict families from an apartment building they are squatting in; one of those families is his own.
SIFF Year-Round Cinema Passes are not valid for Cinema Italian Style.
VIRTUAL TICKETS
Stream on the SIFF Channel.
NOVEMBER 10–17, 2022
---
Hleb Papou's feature debut (based on his own 2017 short film) follows Daniel (Germano Gentile), the lone Afro-Italian member of Rome's riot-police division. On the face of it, Daniel's life isn't so bad: he is doted on by his beautiful, pregnant wife and respected by his colleagues. But this tenuous serenity is thrown into question when his unit is tasked with clearing out a tenement building, which contains the childhood home in which his family is still squatting, bringing him into sharp conflict with his more idealistic younger brother. Papou movingly renders Daniel's inner turmoil as a symptom of the country's broader attitudes toward immigrants, yielding a political parable as forceful as it is emotionally complex.
Original Language Title:

Il legionario

Director:

Hleb Papou

Principal Cast:

Germano Gentile, Maurizio Bousso, Marco Falaguasta, Félicité Mbezelé

Country:

Italy, France

Year:

2021

Running Time:

82 min.

Producer:

Massimo Martino, Gabriella Buontempo

Screenplay:

Ennio De Concini, Emanuele Mochi, Hleb Papou

Cinematographers:

Luca Nervegna

Editors:

Fabrizio Paterniti Martello, Fabrizio Franzini

Music:

Andrea Boccadoro

Awards:

Locarno International Film Festival 2021(best Emerging Director), Annecy Italian Cinema Festival 2021 (CICAE Award)

Filmography:

Debut Feature Film

Language:

Italian

International Sales:

Fandango