Chop & Steele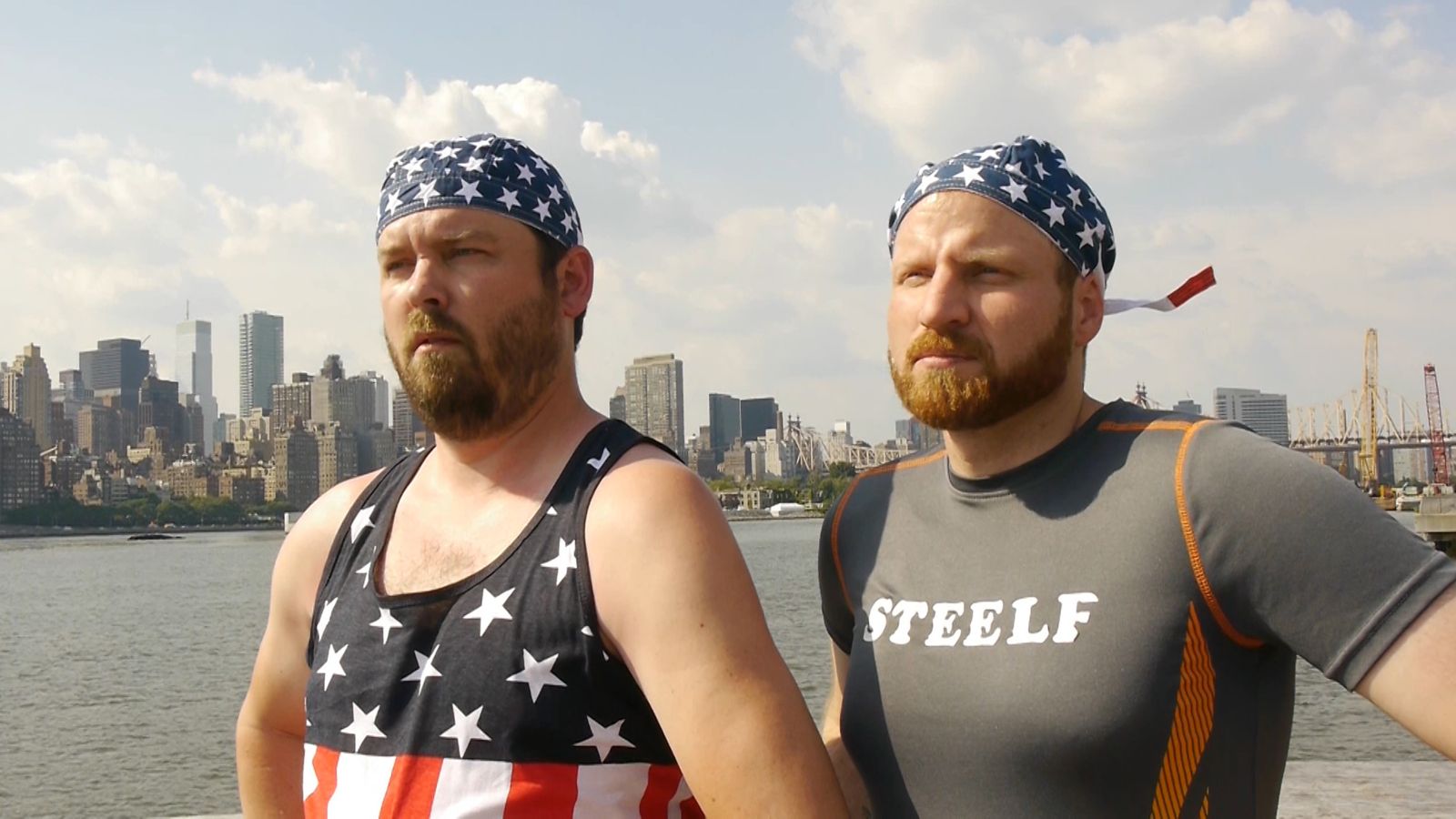 October 8, 2022
When one of the Found Footage Festival pranksters' gags goes viral, they suddenly find themselves in federal court, and are forced to do what they do best: make a joke out of it.
Director Ben Steinbauer and subjects Joe Pickett and Nick Prueher scheduled to attend. Screening will be followed by a 45 minute Found Footage Festival presentation.
SIFF Year-Round Cinema Passes are not valid for DocFest.
Joe Pickett and Nick Prueher make a living out of making fun of things, touring the world with their Found Footage Festival, where they share weird and unintentionally ridiculous clips from their vast VHS collection. Always looking to create new gags that make them laugh, they concoct a hilarious new gag and take it on the road. But things take an unexpected turn when a vindictive media company sues them over their innocent prank. Plunged into the humorless world of corporate lawyers and frivolous lawsuits, Pickett and Prueher must decide whether to go big, or go home. Following Joe and Nick's journey over four years, directors Ben Steinbauer and Berndt Madre capture not only their absurd David vs. Goliath court battle, but also create an endearing portrait of two lifelong friends willing to stand up for their right to make fun of… well, everything.
Director:

Ben Steinbauer, Berndt Mader

Principal Cast:

Joe Pickett, Nick Prueher, Albertina Rizzo, David Cross, Bobcat Goldthwaite, Reggie Watts

Country:

USA

Year:

2022

Running Time:

77 min.

Producer:

Ben Steinbauer, Katie Steinbauer, Janice Woods, Greta Kovach, Don Swaynos

Screenplay:

Alex MacKenzie

Cinematographers:

Priest Fontaine Batten

Editors:

Mike Saenz, Alex MacKenzie, Don Swaynos

Language:

English

International Sales:

ICM Partners