Come Back Anytime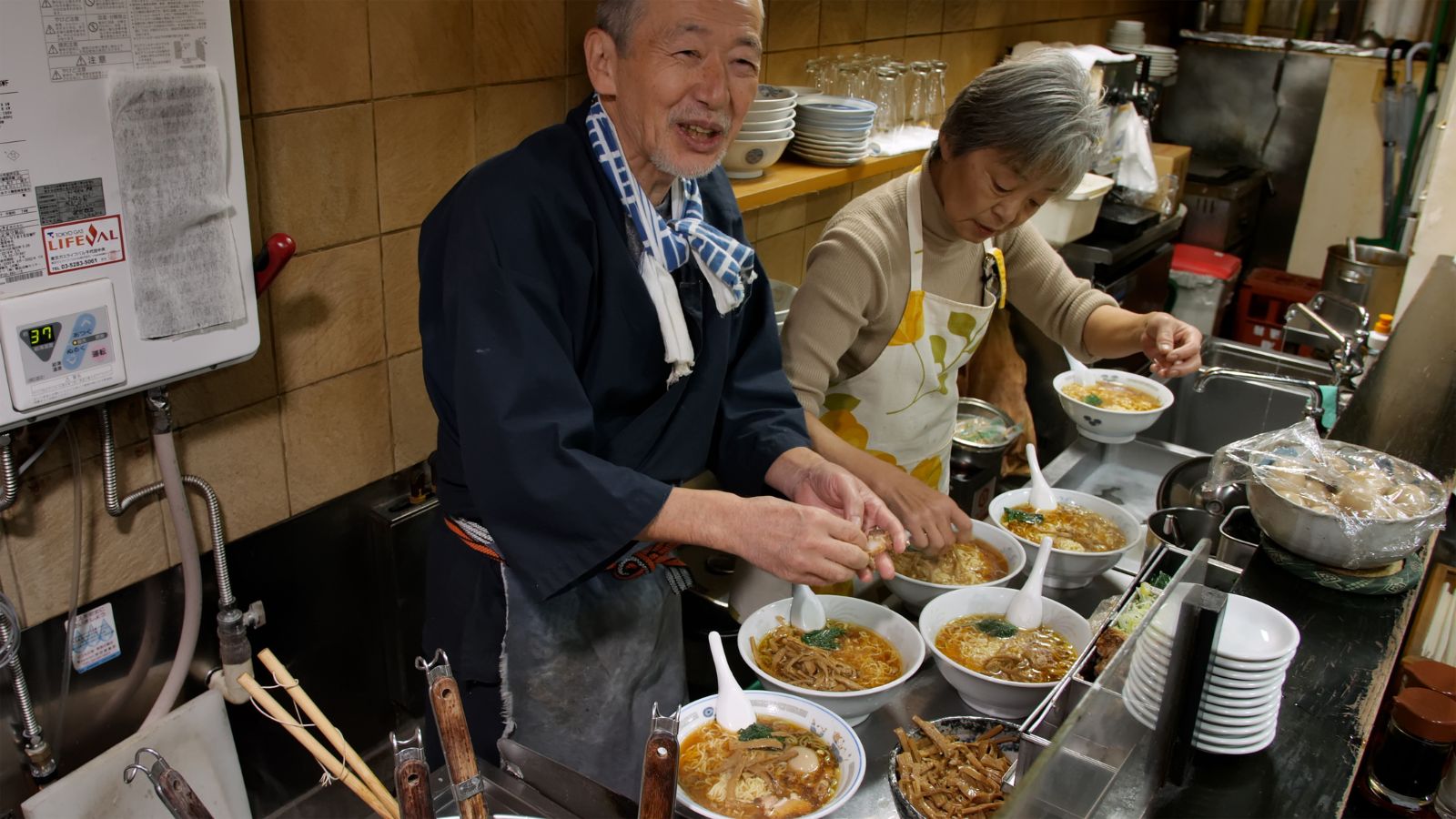 October 8, 2022
Experience a year in the life of self-taught Japanese ramen master Masamoto Ueda, as he serves up delicious dishes at his legendary ramen shop, Bizentei.
SIFF Year-Round Cinema Passes are not valid for DocFest.
VIRTUAL TICKETS
Stream on the SIFF Channel.
OCTOBER 6–13, 2022
---
Masamoto Ueda, the ramen master behind the renowned Tokyo ramen shop Bizentei, with the help of his wife Kazuko, has been perfecting his practice for the last 40 years. Masamoto's journey began when he took over his father-in-law's abandoned restaurant as a wayward youth. Learning the art of ramen from a book, Bizentei quickly became a popular spot amongst the locals, with Masamoto and his friends harvesting his garden and foraging in the mountains for fresh ingredients that are the signature of his dishes. But the ramen isn't the only reason people keep coming back. The community that Masamoto fosters makes customers, first-timers, and regulars alike feel like they are part of a family.
Director:

John Daschbach

Principal Cast:

Masamoto, Kazuko Ueda, Takashi Tanaka

Country:

Japan

Year:

2021

Running Time:

81 min.

Producer:

Wataru Yamamoto

Cinematographers:

John Daschbach

Editors:

John Daschbach

Website:

https://www.comebackanytime.com/

Language:

Japanese

International Sales:

MAGNETFILM GmbH