Freedom on Fire: Ukraine's Fight for Freedom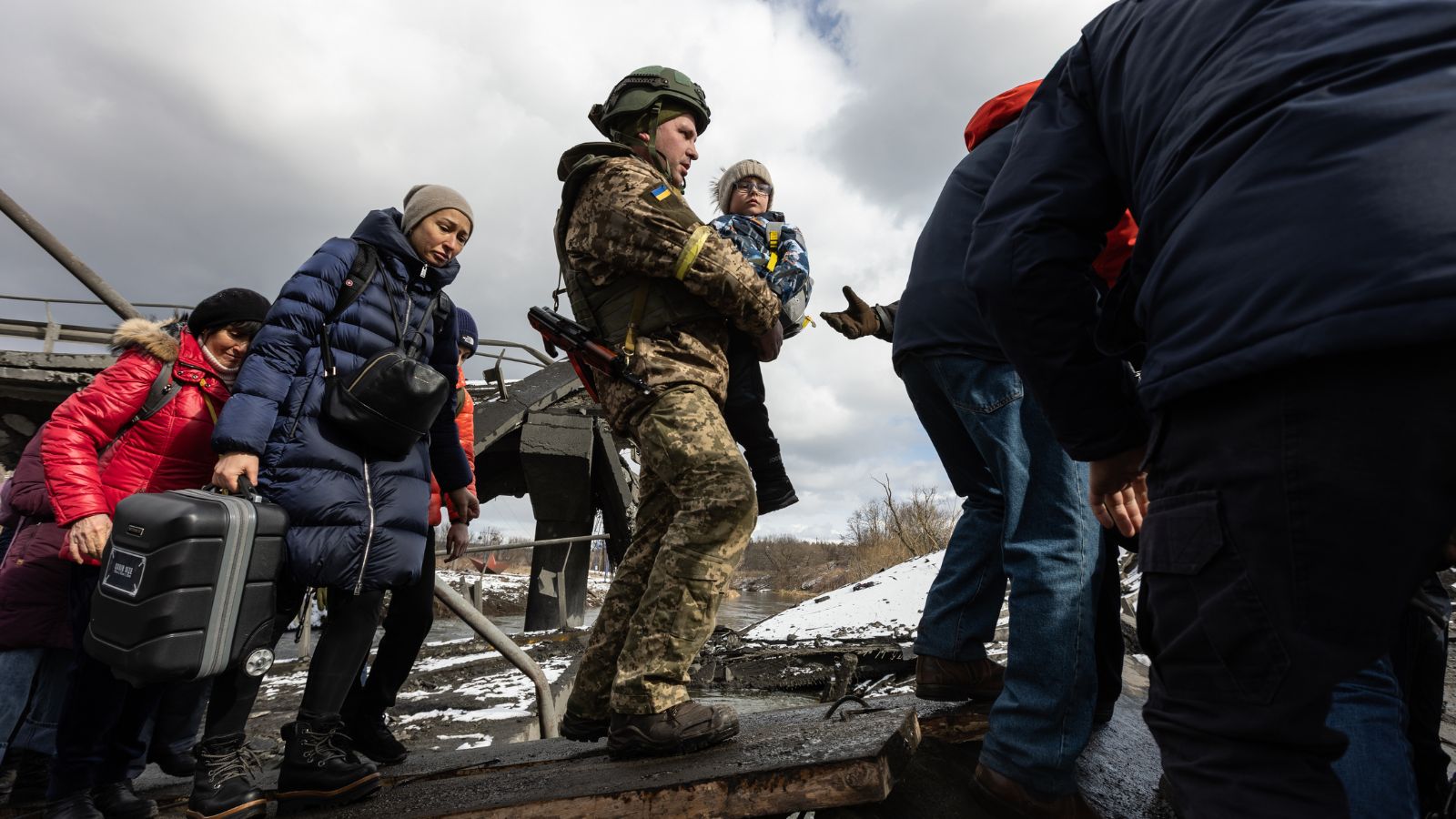 October 13, 2022
Acclaimed filmmaker Evgeny Afineevsky returns with a moving, behind the headlines account of the Ukrainian people's resistance and resilience during the 2022 Russian invasion.
Director Evgeny Afineevsky scheduled to attend.
SIFF Year-Round Cinema Passes are not valid for DocFest.
In 2015, Evgeny Afineevsky's eye-opening documentary Winter on Fire: Ukraine's Fight for Freedom allowed the world to bear witness firsthand to the explosive events of the Maidan Revolution and the Ukrainian protestor's heroic, months-long struggles against the brutality of their authoritarian president, Viktor F. Yanukovych, and the Berkut, his special riot police. Now, he returns with a new testament to the courage of the Ukrainian people and their astounding ability to unite as a people to defiantly defend their country until 'the last drop of blood'. Picking up after the events of Maidan, Afineevsky unravels the politics and movements in central Europe over the last eight years, mapping out the events leading up to the invasion. With unprecedented access to the events on the ground, he weaves together personal stories of civilians, soldiers, journalists, and international volunteers to give voice to the millions of people whose lives have been turned upside down by eight years of conflict.
Director:

Evgeny Afineevsky

Country:

Ukraine, United Kingdom, USA

Year:

2022

Running Time:

114 min.

Producer:

Evgeny Afineevsky, Will Znidaric, Ted Hope, Galyna Sadomtseva-Nabaranchuk, Shahida Tulaganova, Inna Goncharova

Cinematographers:

Alex Kashpur, Andriy Dubchak, Borys Yakovenko, Evgeny Afineevsky, Galyna Sadomtseva-Nabaranchuk, Inna Goncharova, Misha Djos, Viktor Hrom, Viktor Kozhevnikov, Shahida Tulaganova

Editors:

Will Znidaric, Jan Supa, Ted Woerner, Alexander Chernobrovkin, Maria Yaremchuk, Maksym Korzhan, Maksym Smoliarchuk, Maxim Mironov, Tom Mika

Music:

Jasha Klebe

Filmography:

Francesco (2020), Cries from Syria (2017), Winter on Fire: Ukraine's Fight for Freedom (2015), Pray for Ukraine (2015), Divorce: A Journey Through the Kids' Eyes (2014)

Language:

Ukrainian, Russian

International Sales:

The Gersh Agency