Good Night Oppy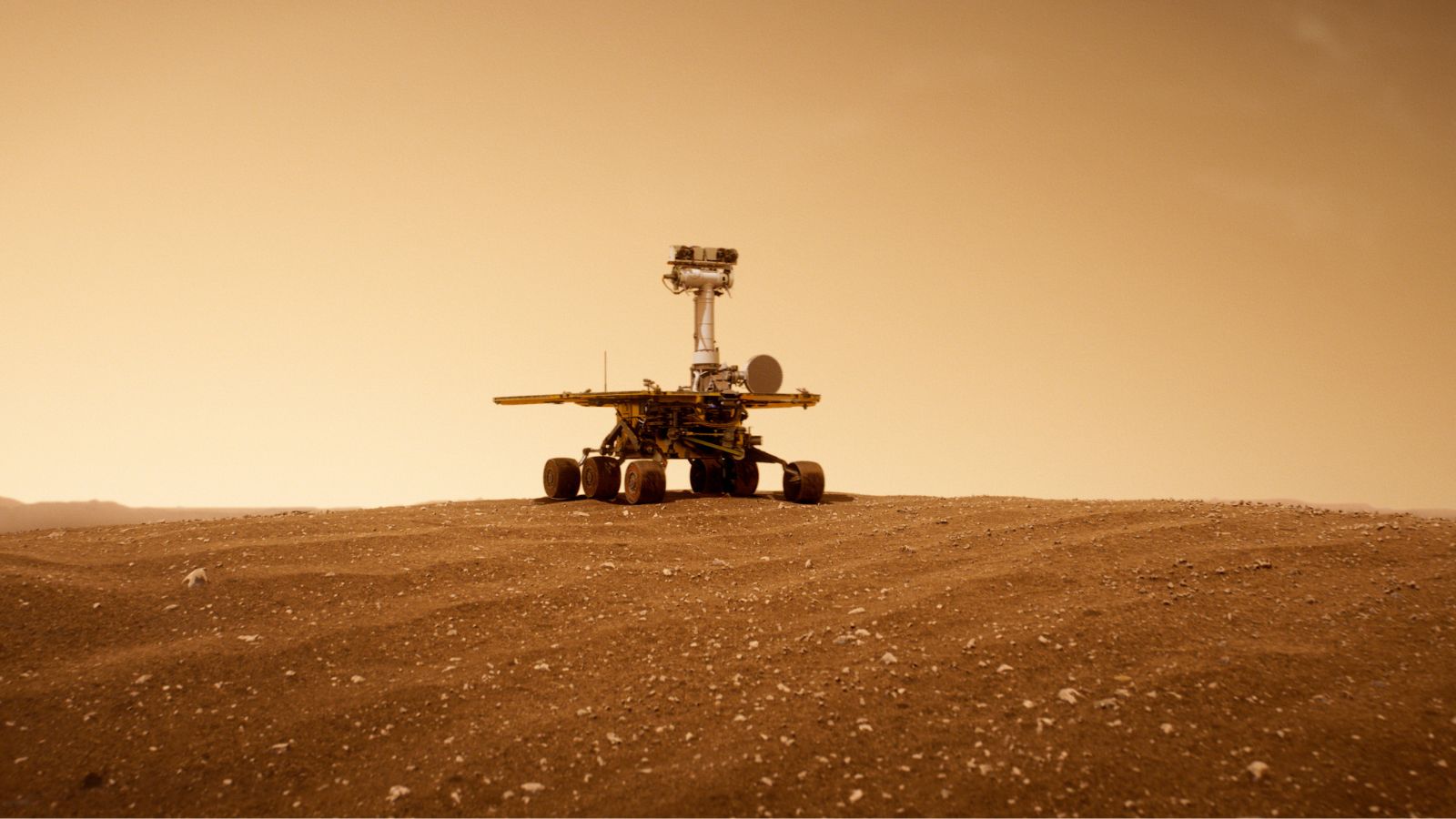 October 9, 2022
A spirited documentary about the exploration rover Opportunity, its ambitious 15-year journey across Mars, and the team of scientists and engineers that made the rover part of their aerospace family.
UW Professor David C. Catling (Earth & Space Sciences) will give a short presentation prior to screening.
SIFF Year-Round Cinema Passes are not valid for DocFest.
When NASA launched the Opportunity and Spirit Rovers on a mission to explore Mars, they designed them to survive for 90 days. Surprisingly, Opportunity surpassed all expectations by lasting almost 15 years. Quickly recognizing their good fortune, the NASA team continued to add to Oppy's exploratory missions, guiding it one step at a time over the planet's unpredictable surface from 34 million miles away. Provided with extraordinary access by NASA's Jet Propulsion Laboratory, director Ryan White (Assassins, Ask Dr. Ruth) weaves together archival footage, first-person interviews, and high-definition CGI from Industrial Light & Magic to convey the immense scope of Oppy's journey, while also capturing the remarkable bond forged between a robot and her humans millions of miles away.
Director:

Ryan White

Country:

USA

Year:

2022

Running Time:

105 min.

Producer:

Matt Carroll, Justin Falvey, Darryl Frank, Matt Goldberg, Jessica Hargrave

Cinematographers:

John Beck-Hofmann, David Paul Jacobson

Editors:

Helen Kearns, Rejh Cabrera

Music:

Blake Neely

Language:

English

US Distributor:

Amazon Studios