Hockey Dreams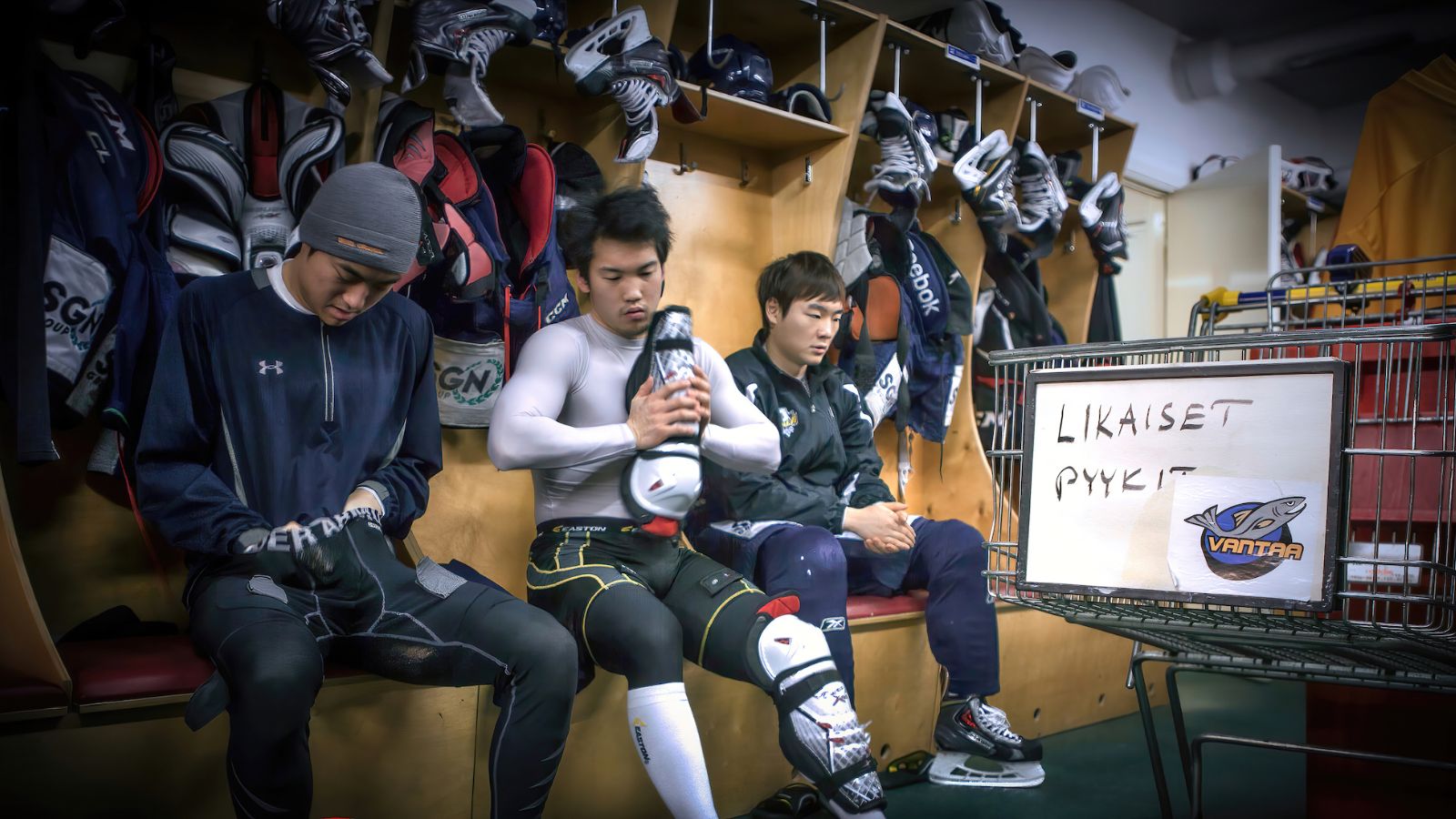 October 10, 2022
A humorous, character-driven underdog story of a small team achieving the impossible, Hockey Dreams also cleverly doubles as a critique of the intertwined symbiosis of sports, business, and politics.
SIFF Year-Round Cinema Passes are not valid for DocFest.
VIRTUAL TICKETS
Stream on the SIFF Channel.
OCTOBER 6–13, 2022
---
When South Korea is named host country for the 2018 Winter Olympics, their tiny, poorly performing national ice hockey team is automatically given a spot in the games. Fearing international embarrassment, they recruit two-time Stanley Cup winner Jim Paek— the first South Korean-born player to play in the NHL— to turn them into a contender, or at least not a laughingstock. Raised in Canada, Paek is ethnically Korean, but his upbringing and hockey experience is 100% North American, so he accepts the job with no real knowledge of the politics and intricacies of South Korean hockey. He quickly discovers that this impossible task is compounded by the absurd challenges of the South Korean hockey world, with its deeply entrenched local customs, corrupt politicians, and the unwanted influence of huge corporations.
Director:

Oskari Pastila, Janne Niskala

Principal Cast:

Jim Paek, Andrea Miltner

Country:

Finland

Year:

2022

Running Time:

104 min.

Producer:

Janne Niskala, Oskari Pastila

Screenplay:

Oskari Pastila, Janne Niskala

Cinematographers:

Janne Niskala, Oskari Pastila

Editors:

Matti Näränen

Language:

English, Korean, Finnish

International Sales:

Raina Film Festival Distribution