Lakota Nation vs. United States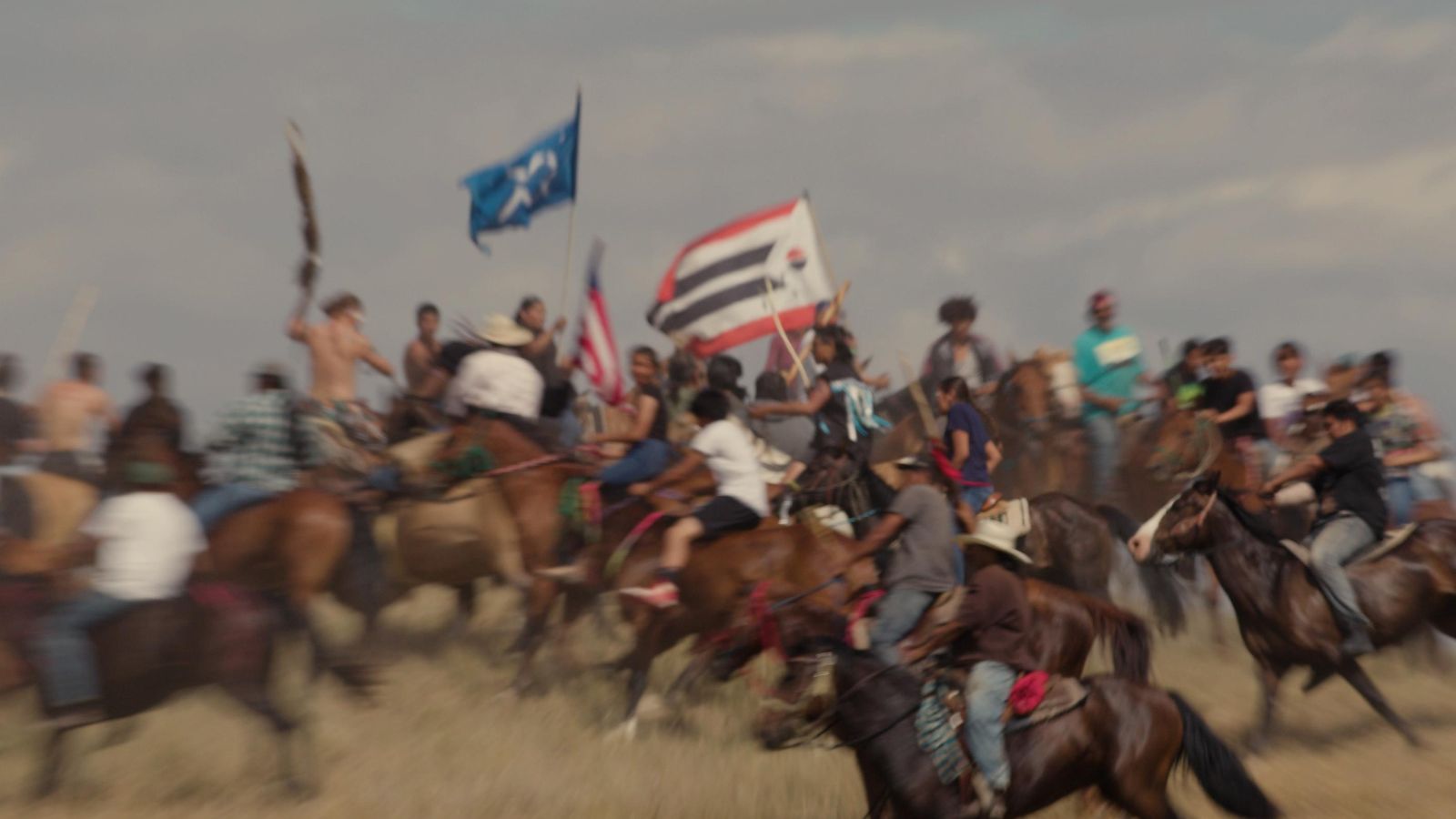 October 8, 2022
A lyrical, visually stunning portrait of resistance that chronicles the history of the Lakota people's quest to reclaim the Black Hills, their sacred land that was stolen in violation of treaty agreements.
SIFF Year-Round Cinema Passes are not valid for DocFest.
The Black Hills are the birthplace of the Lakota, shaping their identity and philosophy throughout their existence. But since the first European colonists arrived, their sacred land has been the site of constant conflict between its original, Indigenous residents and the settler state seeking to redefine it in their own image. Written by acclaimed Oglala poet Layli Long Soldier, her evocative testimony creates a potent counter-narrative to the history most in the USA have been taught, capturing both the profound connection that the Lakota/Dakota/Očéti Šakówiŋ have to this land, and the "muddy switchback trail" of lies and atrocities that have been visited upon them since the colonists arrived in North America. Using Log Soldier's writings as a framework, directors Jesse Short Bull and Laura Tomaselli weave her words together with a century's worth of archival material, intimate interviews with veteran activists and young leaders, and vibrant images of this long-contested land to provide a striking and provocative testament to the ongoing resistance of the Lakota people.
Director:

Jesse Short Bull (Oglala Sioux), Laura Tomaselli

Principal Cast:

Nick Tilsen, Phyllis Young, Candi Brings Plenty, Krystal Two Bulls, Nick Estes

Country:

USA

Year:

2022

Running Time:

121 min.

Producer:

Benjamin Hedin

Screenplay:

Layli Long Soldier

Cinematographers:

Kevin Phillips

Editors:

Laura Tomaselli

Language:

English

International Sales:

Cinetic Media