No Simple Way Home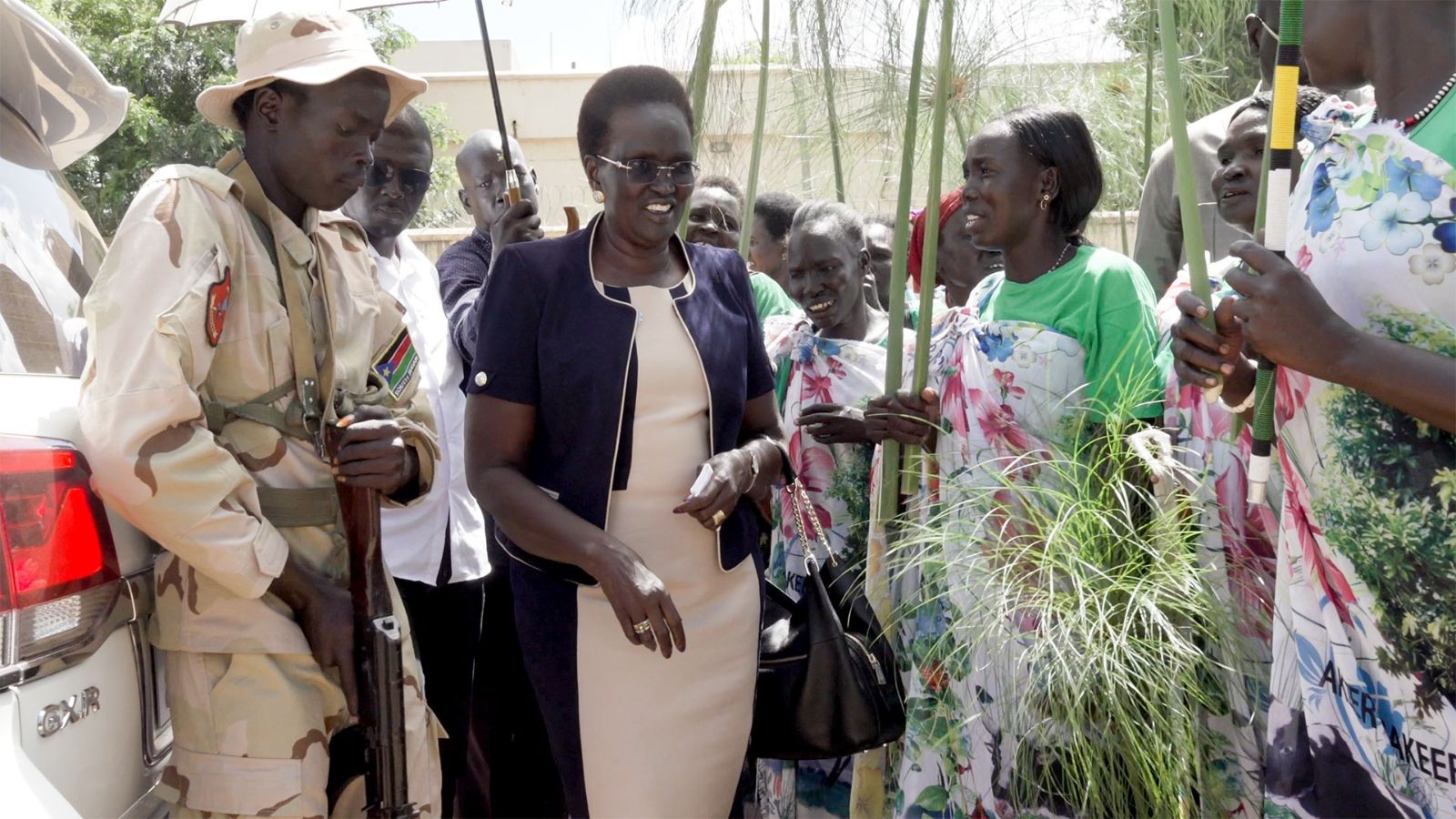 October 7, 2022
Born and raised in exile, a daughter returns home to South Sudan to document her mother's path to becoming vice president and leading the country towards a peaceful future.
SIFF Year-Round Cinema Passes are not valid for DocFest.
VIRTUAL TICKETS
Stream on the SIFF Channel.
OCTOBER 6–13, 2022
---
Director Akuol de Mabior was just 16 when her father, John Garang de Mabior, was killed in a helicopter crash—just three weeks after his inauguration as South Sudan's vice president. Her mother, Rebecca Nyandeng de Mabior, has become known as the "mother of the nation" for her continued commitment to their cause. After years of exile, Rebecca Nyandeng decides to return to her homeland, where she is preparing to join the government, and hopes that her daughters will join her. Akuol also returns to explore what it means to call herself South Sudanese after a lifetime away, but plagued by fear and doubt, she decides to follow her mother and sister from behind the camera to explore what her role might be. In doing so, she provides a rare look at both the political tensions and fragility of a new country, and at the strong women who will lead it.
Director:

Akuol de Mabior

Principal Cast:

Rebecca Nyandeng de Mabior, Nyankuir Garang de Mabior

Country:

Kenya, South Sudan, South Africa

Year:

2022

Running Time:

83 min.

Producer:

Sam Soko, Don Edkins, Tiny Mugwe

Cinematographers:

Emma Nzioka, Akuol de Mabior

Editors:

Khalid Shamis, Angela Wamai

Music:

Gary Thomas

Filmography:

Debut Feature Film

Language:

English, Dinka, Arabic