Still Working 9 to 5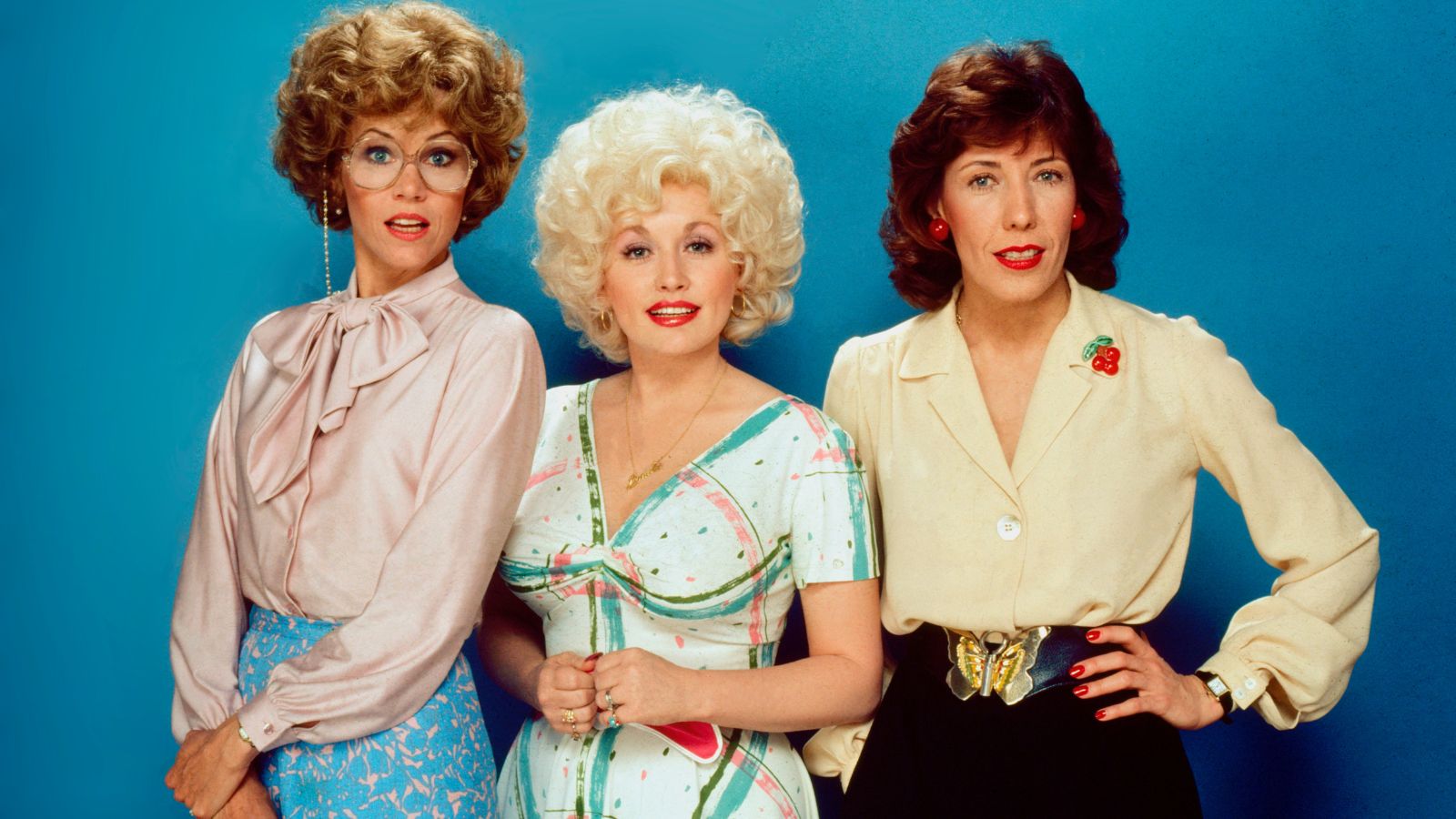 October 9, 2022
Forty years after their groundbreaking 1980 comedy was released, Jane Fonda, Dolly Parton, and Lily Tomlin reunite to discuss the challenges of getting their hit film made.
SIFF Year-Round Cinema Passes are not valid for DocFest.
VIRTUAL TICKETS
Stream on the SIFF Channel.
OCTOBER 7–13, 2022
---
When the movie 9 to 5 burst onto the scene in 1980, it was a smash hit, becoming the highest grossing comedy of the year. But its success also belied the years of struggle it took to get it on screen. Effectively blacklisted for her political views during most of the 1970s, Fonda had spent years pitching a film about women in the workplace to studios, but—even as a two-time Oscar winner—no studio would touch it until she transformed it into a satirical comedy and got two more Hollywood legends attached. Interweaving spirited interviews of the film's stars with archival footage and revealing commentary from activists in the movement, directors Camille Hardman and Gary Lane simultaneously take us on a splendidly entertaining look back at how the comedy came together, as well as a worthwhile evaluation on how far we've progressed since its release.
Director:

Camille Hardman, Gary Lane

Country:

USA, United Kingdom

Year:

2022

Running Time:

96 min.

Producer:

Camille Hardman, Gary Lane

Cinematographers:

Brian Tweedt

Editors:

Oreet Rees, Elisa Bonora

Language:

English

US Distributor:

Jay Cohen

International Sales:

The Gersh Agency