Ezio Bosso, the Things That Remain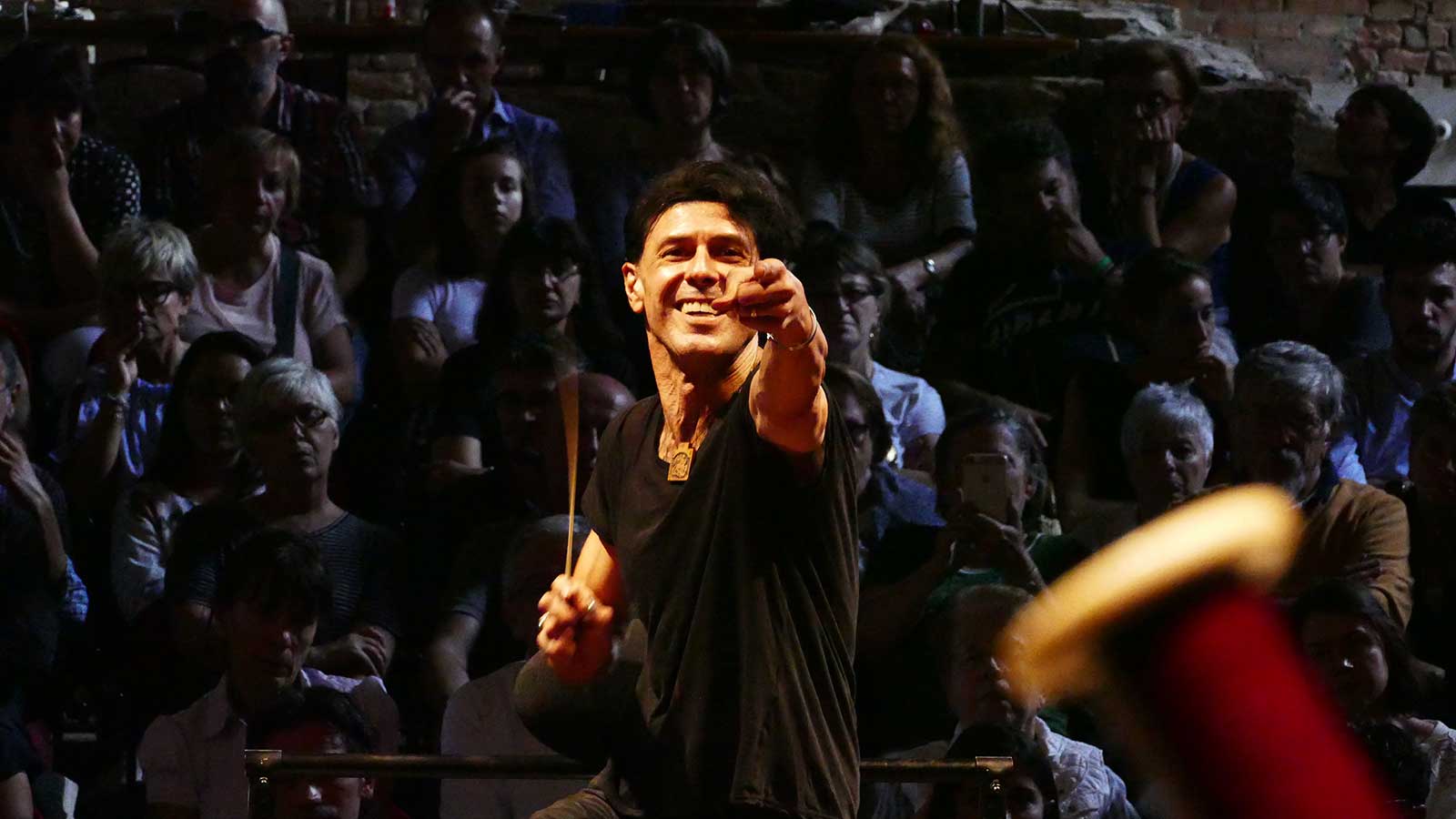 November 7, 2021
Giorgio Verdelli's inspiring portrait of the legendary composer Ezio Bosso captures his life and career, telling a great human story of talent, drive, and the sheer love of music.
STREAMING (NOV 4–11)
Relentlessly touring and composing, Ezio Bosso created a treasure trove of operas, symphonies, film scores, and concertos. When illness struck early in his life, he didn't retreat from the public eye; instead he renewed his commitment to his art and his fans, adding an astounding final body of work to his already prolific career. Director Giorgio Verdelli wiseley entrusts Ezio himself to tell his own story, letting the man's narration draw us into his world, while his accompanying music—his second voice—weaves together testimonials from his friends, family, and collaborators like Gabriele Salvatores, Silvio Orlando, and Paolo Fresu help to paint a detailed portrait of the man and his persona. An inspiring final testament, the film also includes Bosso's last message to the public: the unreleased song "The Things That Remain," created because, as Ezio said, "everyone will tell their own story and I can only suggest mine".
Original Language Title:

Ezio Bosso. Le cose che restano

Director:

Giorgio Verdelli

Principal Cast:

Gabriele Salvatores, Valter Malosti, Enzo Decaro, Raffaele Mallozzi, Michele Dall'Ongaro, Fabio Bosso, Ivana Bosso

Country:

Italy

Year:

2021

Running Time:

104 min.

Producer:

Silvia Fiorani

Screenplay:

Giorgio Verdelli

Cinematographers:

Osama Abouelkhair

Editors:

Matteo Bugliarello

Filmography:

Paolo Conte, via con me (2020), Pino Daniele Il tempo resterà (2017)

Language:

Italian

International Sales:

True Colours Glorious Film