Like a Cat on a Highway 2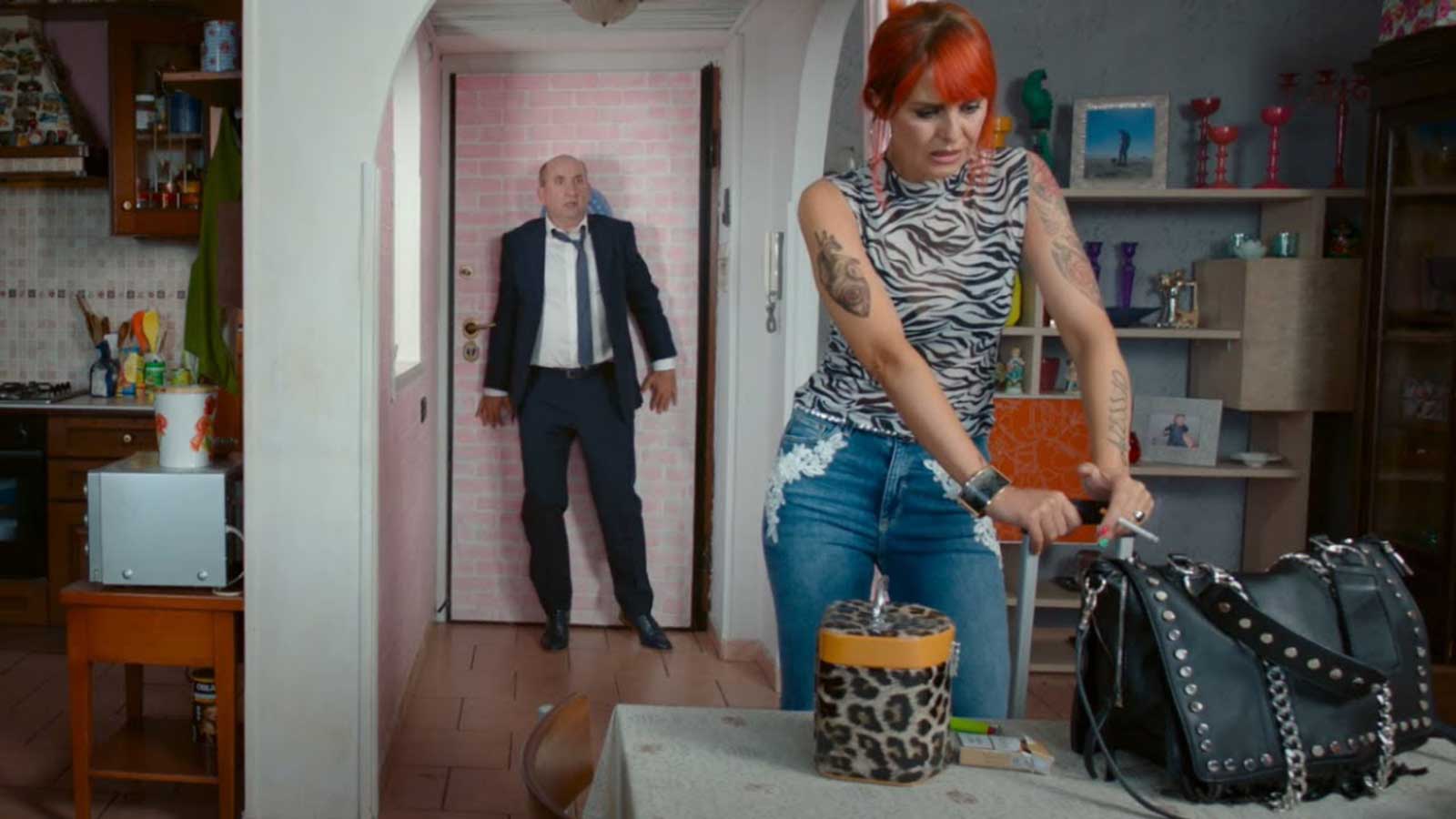 November 10, 2021
The second chapter of the blockbuster comedy Like a Cat on a Highway sees the return of Paola Cortellesi and Antonio Albanese as foul-mouthed, tattooed Monica and radical chic intellectual Giovanni, three years since the end of their love story.
STREAMING (NOV 4–11)
When Monica ends up in jail because her stepsister twins (Alessandra and Valentina Giudicessa) hid stolen goods in the oil drums of "Pizza e Samosa", she calls Giovanni for help as her son Alessio (Simone de Bianchi) is in England. To get Monica out of prison, Giovanni succeeds in replacing the detention with community service in the parish of San Basilio led by Don Davide (Luca Argentero), who is as handsome as he is pious. Thus, Monica and Giovanni's lives are intertwined again, but when they organize a lunch in Coccia di Morto with the whole family, the unthinkable happens… An unmissable comic delight, Like a Cat on a Highway 2 is great fun, and reunites two of Italy's best-known and much-loved comedy actors.
Original Language Title:

Come un gatto in tangenziale - Ritorno a coccia di morto

Director:

Riccardo Milani

Principal Cast:

Paola Cortellesi, Antonio Albanese, Luca Argentero, Sonia Bergamasco, Sarah Felberbaum, Claudio Amendola

Country:

Italy

Year:

2021

Running Time:

109 min.

Producer:

Mario Gianani, Lorenzo Mieli, Lorenzo Gangarossa

Screenplay:

Riccardo Milani

Cinematographers:

Saverio Guarna

Editors:

Patrizia Ceresani, Francesco Renda

Music:

Andrea Guerra

Filmography:

Like a Cat on a Highway (2018), Welcome Mr. President (2013), The Family (2012), The Soul's Place (2003), Good Luck Professor (1994)

Language:

Italian

International Sales:

Vision Distribution