Nostalgia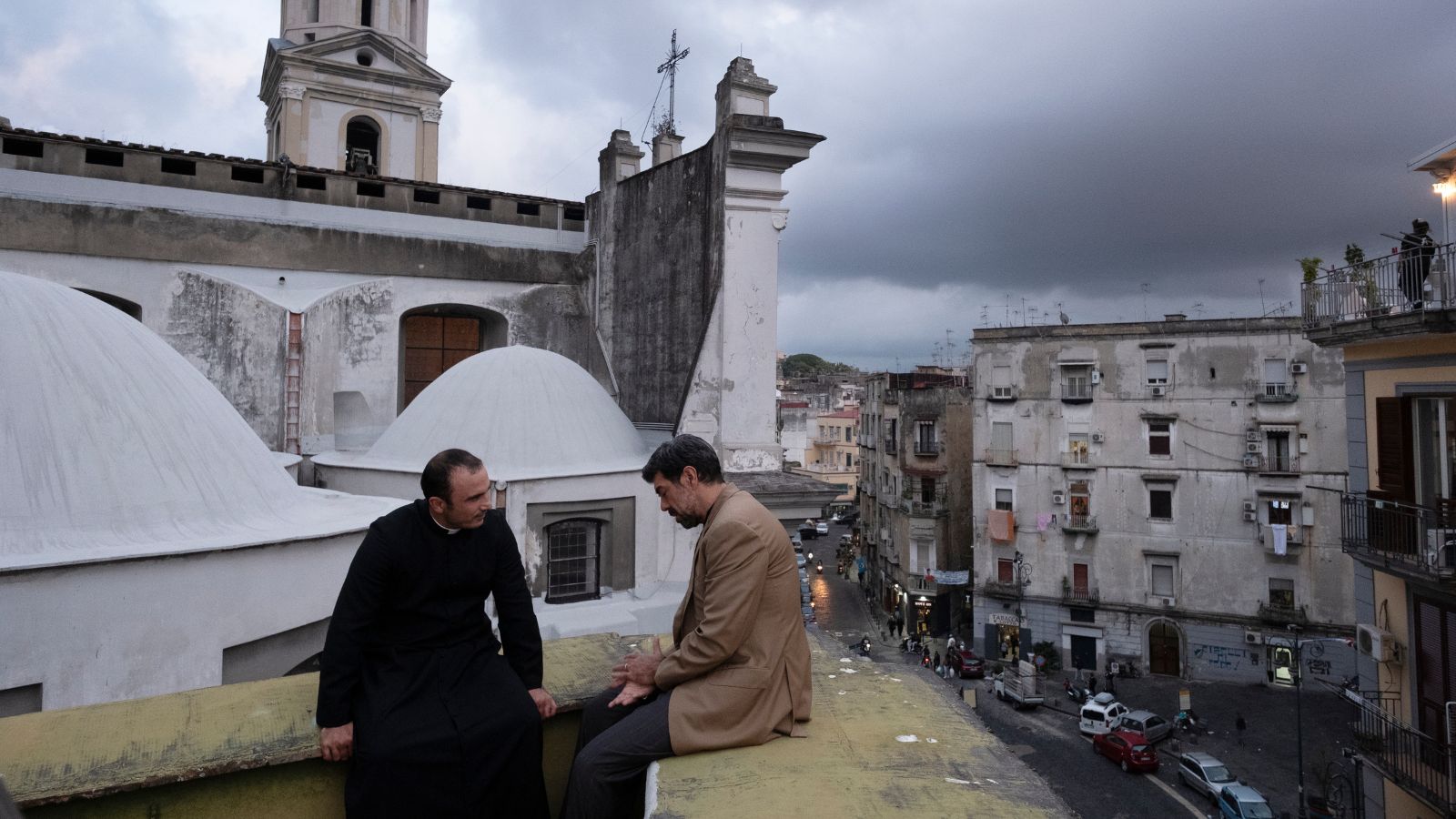 November 10, 2022
Featuring the excellent Pierfrancesco Favino (The Traitor), acclaimed writer and director Mario Martone's absorbing and suspenseful new drama follows a man with a troubled past who returns to his native Neapolitan neighborhood after 40 years of absence. Premiered at Cannes Film Festival; winner of four Nastro d'Argento awards (best director, best actor, best supporting actor, and best screenplay).
*Virtual access to Nostalgia is limited to viewers in Washington.
SIFF Year-Round Cinema Passes are not valid for Cinema Italian Style.
VIRTUAL TICKETS
Stream on the SIFF Channel.
NOVEMBER 11–17, 2022
---
Rione Sanità, Naples. Present day. 50-something businessman Felice Lasco (Pierfrancisco Favino) returns from the Middle East to visit his aging mother (Aurora Quattrocchi). Wandering the streets, Felice rediscovers the city, it's codes and rituals, and memories that still haunt him. Despite local priest Don Luigi's advice to leave his past behind, he seeks out his boyhood friend Oreste, now a feared local mobster… Beautifully shot and superbly realised, Nostalgia gradually and subtly reveals itself as the parable of a man and a city teetering between redemption and damnation. Vibrantly capturing the pulsing heart of southern Italy's biggest city, it's a deeply felt exploration of the complexity of homecoming.
Director:

Mario Martone

Principal Cast:

Pierfrancesco Favino, Francesco Di Leva, Tommaso Ragno, Sofia Essaïdi, Aurora Quattrocchi

Country:

Italy, France

Year:

2022

Running Time:

108 min.

Producer:

Luciano Stella, Roberto Sessa, Maria Carolina Terzi, Carlo Stella, Angelo Laudisa

Screenplay:

Ippolita De Majo, Mario Martone

Cinematographers:

Paolo Carnera

Editors:

Jacopo Quadri

Awards:

Official Oscar Submission 2022 (Best International Feature), Nastro d'Argento Awards 2022 (Best Director, Screenplay, Actor)

Filmography:

The King of Laughter (2021), The Mayor of Rione Sanità (2019), Leopardi (2014), We Believed (2010), The Scent of Blood (2004), Rehearsals for War (1998), L'amore molesto (1995), Morte di un matematico napoletano (1992)

Language:

Italian

US Distributor:

Breaking Glass

International Sales:

True Colours