The Inner Cage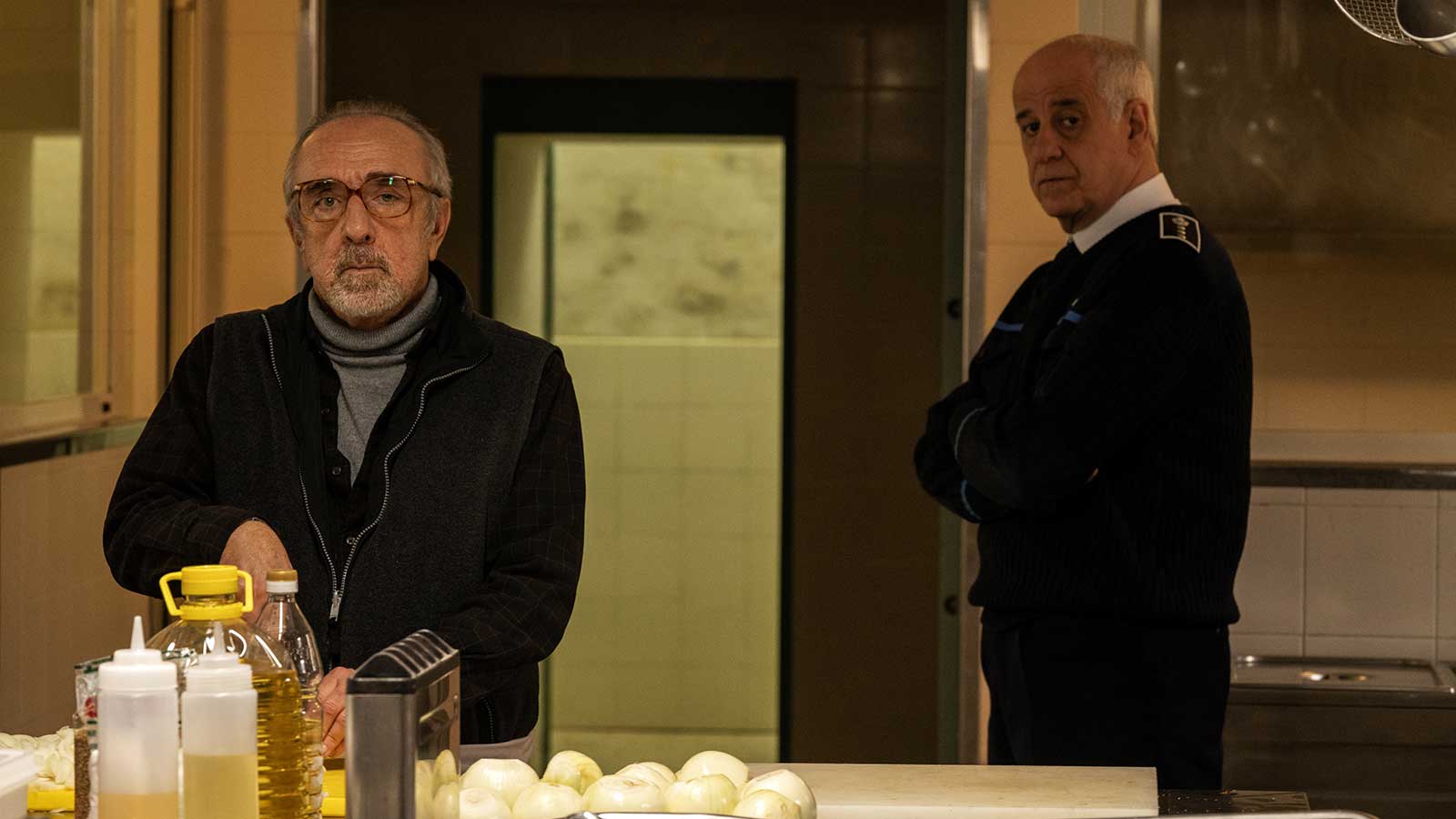 November 6, 2021
Toni Servillo, Silvio Orlando, and Alba Rohrwacher lead a remarkable ensemble in this tense prison drama, where any wrong choice could lead to violence.
STREAMING (NOV 4–11)
Something goes wrong with the decommissioning of a remote prison, accidentally leaving behind a group of inmates, and an even smaller number of guards. Isolated from the rest of the world, the traditional prison rules begin to break down, and the convicts begin to assert their power. Gaetano (Toni Servillo), the captain of the prison guard, is the only one who can challenge mafia boss Lagioia (Silvio Orlando). Together the two must find a common ground to keep the peace in a tense, high-stakes, stand-off between the guards and the convicts. Director Leonardo Di Costanzo captures the daily rituals of prison life without letting up on the tension, while Servillo and Orlando deliver bravura performances as two men whose thorny relationship captures both the dangers and the absurdity of life in prison.
Original Language Title:

Ariaferma

Director:

Leonardo di Costanzo

Principal Cast:

Alba Rohrwacher, Toni Servillo, Silvio Orlando

Country:

Italy, Switzerland

Year:

2021

Running Time:

117 min.

Producer:

Carlo Cresto-Dina

Screenplay:

Leonardo Di Costanzo, Bruno Oliviero, Valia Santella

Cinematographers:

Luca Bigazzi

Editors:

Carlotta Cristiani

Music:

Pasquale Scialò

Filmography:

The Intruder (2017), The Interval (2012), A scuola (2003)

Language:

Italian

International Sales:

Vision Distribution