A-ha: The Movie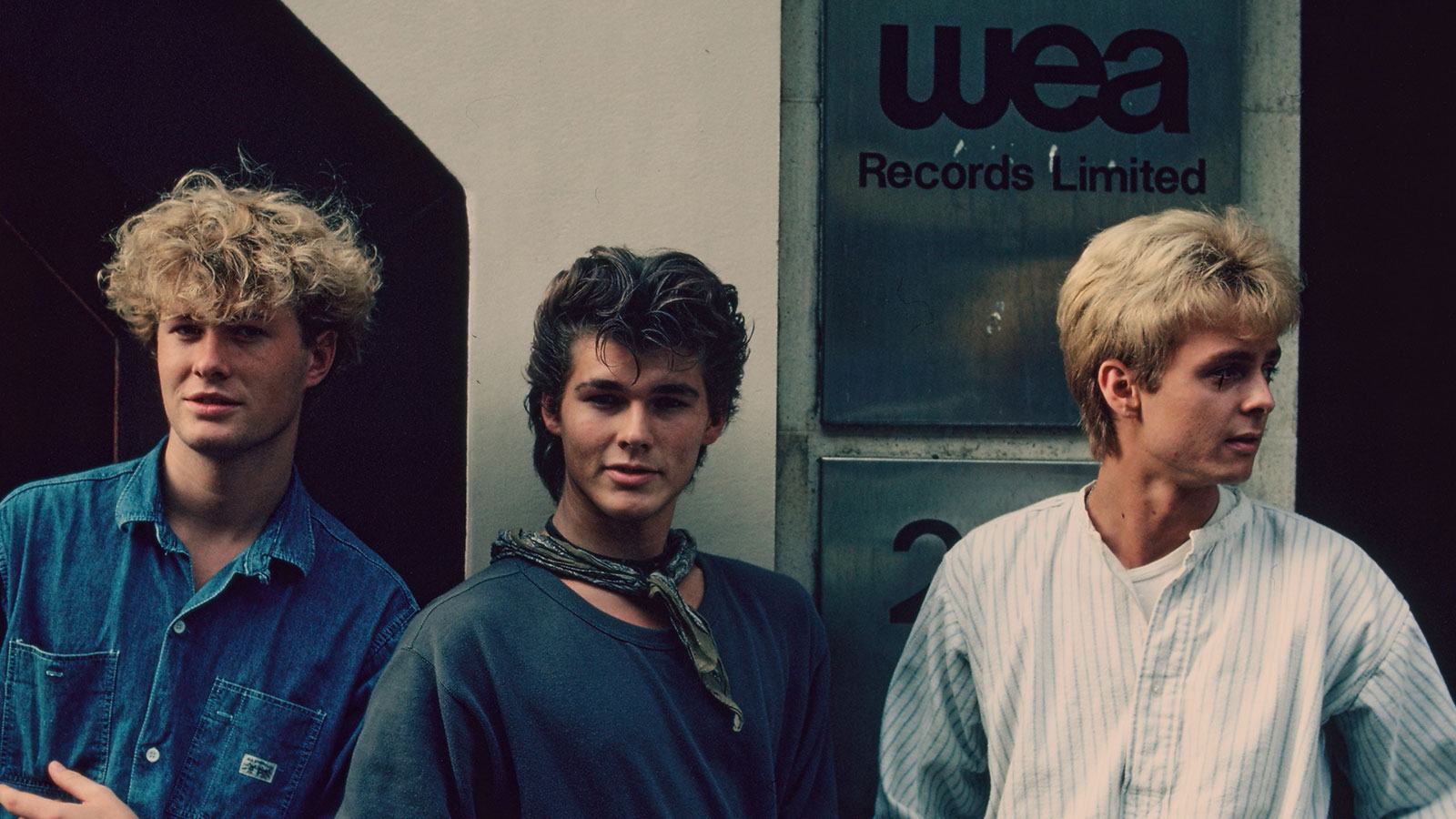 September 30, 2021
When the Norwegian trio A-ha burst on the scene with 1985's iconic "Take On Me," the synth-pop musical landscape was changed forever. Using extraordinary behind-the-scenes footage and new interviews, this film is not just the quintessential story of A-ha, but a story of creative intuition and invention.
DOCFEST OPENING NIGHT
For our opening night celebration, "take on" the challenge of sporting '80s attire suitable for dancing in your seat to A-ha's famous hit. You know the one!
VIRTUAL ACCESS
This film will be available virtually October 4–7 on the SIFF Channel.
*Restricted to audiences in WA State.
The music of Queen and the Velvet Underground instilled a sense of destiny in three teenagers living in a small town in 1970s Norway. That dream led to A-ha: the synth-pop trio featuring keyboardist Magne Furuholmen, vocalist Morten Harket, and guitarist Pål Waktaar-Savoy. No Norwegian act had broken through internationally quite like they did when they burst onto the international scene with 1985's "Take on Me," buoyed by an iconic sketch-animation video by Steve Barron. The band became global sensations and heartthrobs overnight, but it remained to be seen how they would adapt to their newfound fame. How would they follow their original dream: to make music? Featuring new interviews with the band and previously unreleased behind-the-scenes footage, Thomas Robsahm's A-ha: The Movie delves into this very question. By following the band's ups and downs—sojourns to post-punk-era England, their James Bond theme song for The Living Daylights, and slow-simmering interpersonal rifts—Robsahm captures a band that constantly strove to challenge itself, never content to simply repeat earlier successes. The result is a moving story of creative intuition and invention, all set to a massive back catalog of catchy synth hooks.
—Cara Cusumano, Tribeca Film Festival
Director:

Thomas Robsham

Principal Cast:

Featuring: Morten Harket, Magne Furuholmen, Pål Waaktaar-Savoy

Country:

Norway, Germany

Year:

2021

Running Time:

109 min.

Producer:

Yngve Sæther, Thomas Robsahm

Screenplay:

Thomas Robsahm

Cinematographers:

Aslaug Holm

Editors:

Hilde Bjørnstad

Music:

A-ha

Filmography:

The Greatest Thing (2001), S.O.S. (1999), Myggen (1996)

Language:

Norwegian, English

US Distributor:

Light Year Entertainment

International Sales:

First Hand Films