Becoming Cousteau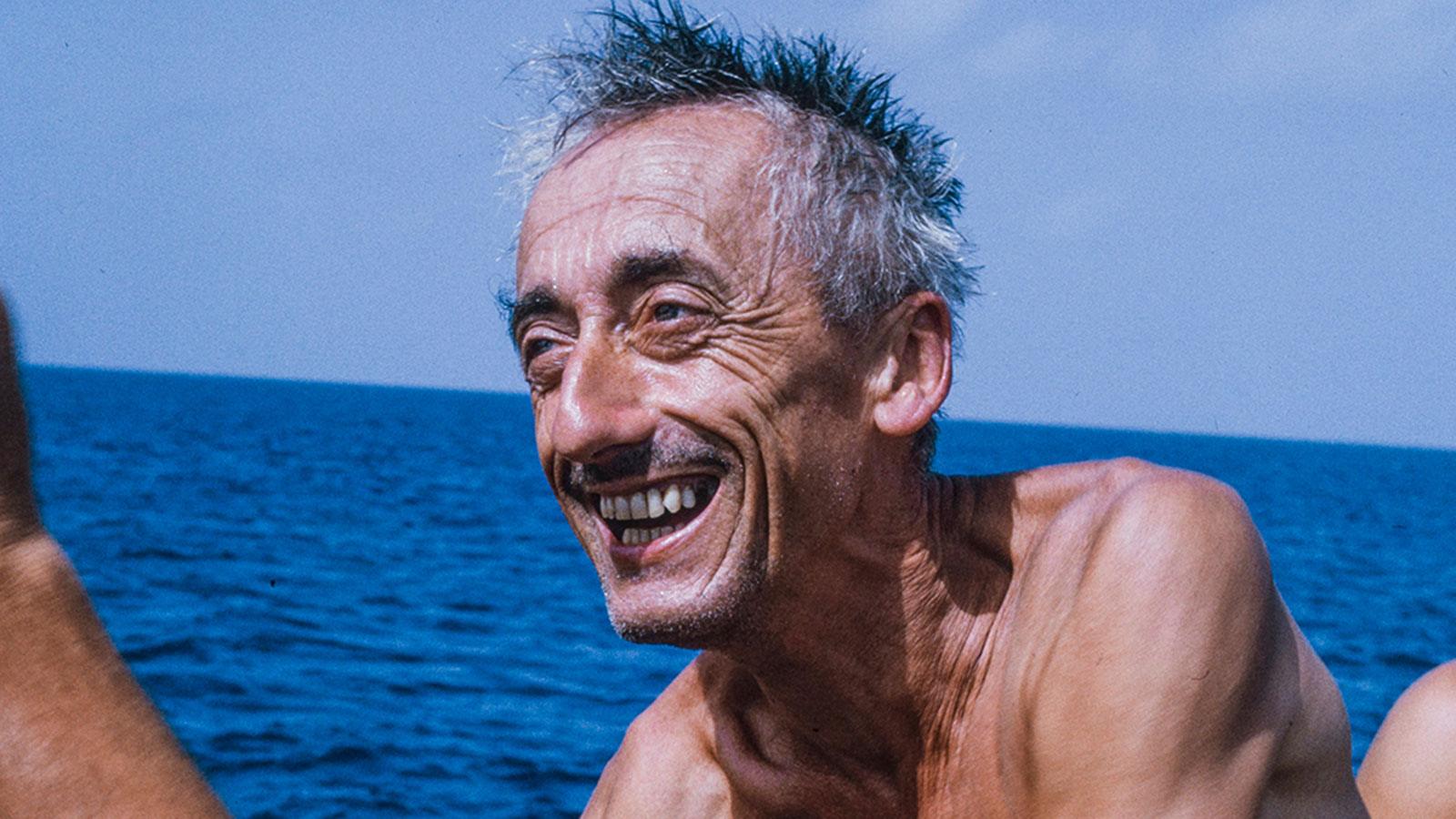 October 3, 2021
Two-time Academy Award®-nominated filmmaker Liz Garbus takes an inside look at Jacques-Yves Cousteau's life, iconic films, inventions, and the experiences that made him the 20th century's most unique and renowned environmental voice—and the man who inspired generations to protect the Earth.
VIRTUAL ACCESS
This film will be available virtually October 4–7 on the SIFF Channel.
*Restricted to audiences in WA State.
Becoming Cousteau examines the epic life of Jacques-Yves Cousteau, the ocean explorer who spanned the globe with a misfit crew of divers and filmmakers, under the lifelong creed, "Il faut aller voir"—"We must go and see for ourselves." The Frenchman who first sounded the alarm to save the oceans was born with a dream to fly, but a car accident grounded his aviation career, and he found rehabilitation and inspiration through free-diving in the South of France. His desire to go deeper and further led him to inventions that would forever change the way we see and know the undersea world, co-inventing the "aqualung" and revolutionizing underwater cinematography. At the start, a burgeoning oil industry backed his explorations paving the way for ocean exploitation. Then, the television industry made him an international star. His trailblazing underwater cinematography and high sea adventures aboard the Calypso introduced generations around the world to the wonders of the seas, but when Cousteau started to see with his own eyes the destruction and degradation of the oceans, he sounded the alarm. But was it too late?
Director:

Liz Garbus

Country:

USA

Year:

2021

Running Time:

93 min.

Producer:

Dan Cogan, Liz Garbus, Mridu Chandra, Evan Hayes

Screenplay:

Pax Wassermann, Mark Monroe

Editors:

Pax Wassermann

Music:

Saunder Jurriaans, Daniel Bensi

Filmography:

All In: The Fight For Democracy (2020), What Happened, Miss Simone (2015), Love Marilyn (2012), Bobby Fischer Against the World (2011), Girlhood (2002), The Farm: Angola (1998)

Language:

English, French

US Distributor:

NatGeo Films