The Neutral Ground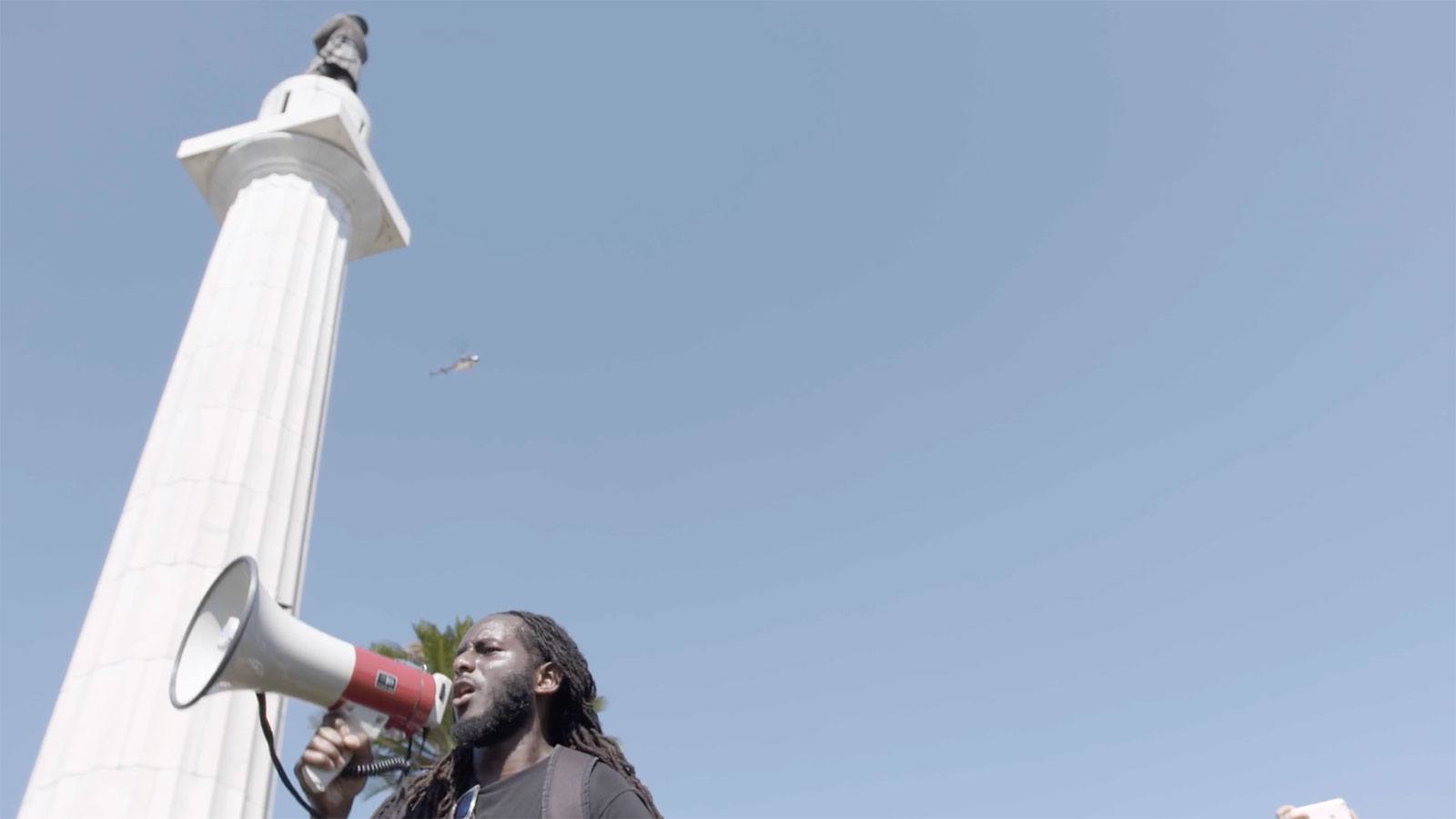 October 3, 2021
A documentary about money, monuments, and how to break up with the confederacy.
Live virtual Q&A scheduled with director CJ Hunt.
VIRTUAL ACCESS
This film will be available virtually October 4–7 on the SIFF Channel.
*Restricted to US audiences.
The Neutral Ground documents New Orleans' fight over monuments and America's troubled romance with the Lost Cause. In 2015, director CJ Hunt was filming the New Orleans City Council's vote to remove four confederate monuments. But when that removal is halted by death threats, CJ sets out to understand why a losing army from 1865 still holds so much power in America. With New Orleans as the main backdrop of the story, the film expands its scope to the country at large, bringing to light the fabricated histories born out of the Civil War and the hard truths much of America has yet to face about slavery. Throughout, Hunt's radical openness leads to staggering, often personal conversations with advocates and opponents of Confederate monuments alike.
Director:

CJ Hunt

Country:

USA

Year:

2021

Running Time:

82 min.

Producer:

Darcy McKinnon

Screenplay:

CJ Hunt, Jane Geisler, James Hamilton

Cinematographers:

Paavo Hanninen

Editors:

Jane Geisler

Music:

Sultana Isham

Website:

Official Film Website

Filmography:

Debut Feature Film