The Sanctity of Space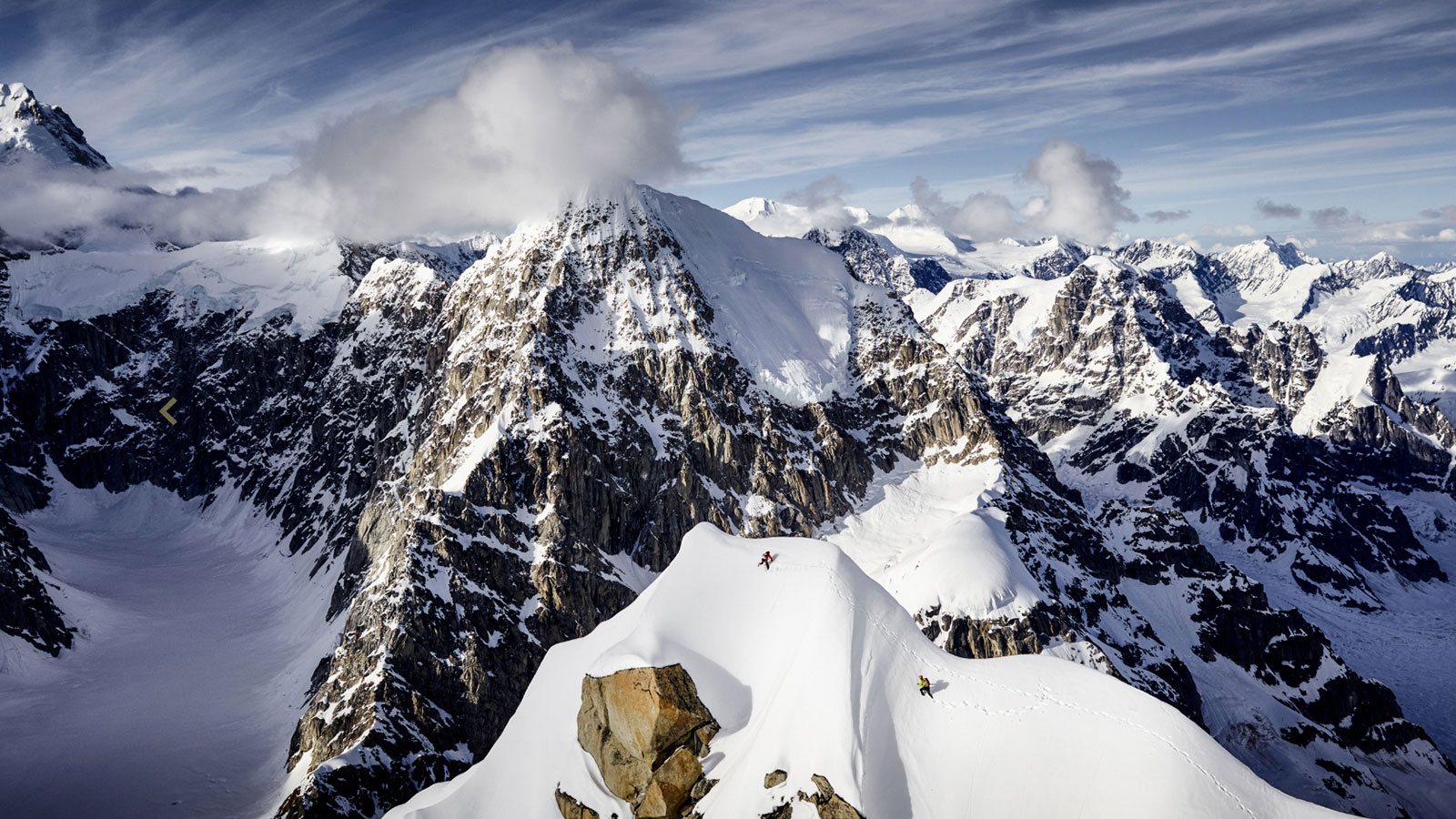 October 7, 2021
Lured by a black-and-white photograph, three renowned climbers pursue the ultimate adventure and show us why humans must explore.
Live virtual Q&A scheduled with co-director Renan Ozturk.
IN-PERSON SCREENING ONLY
The Sanctity of Space follows climbing buddies Renan Ozturk, Freddie Wilkinson, and Zack Smith as they retrace the steps of legendary mountaineer, explorer and photographer Bradford Washburn, who put up many of the first ascents in Alaska. Inspired by Washburn's photographs of Alaska's Denali National Park in Alaska from 75 years ago, The Sanctity of Space weaves Washburn's extraordinary story with the trio's obsession to traverse the Mooses Tooth massif, which contains some of Alaska's most forbidding peaks.
Director:

Renan Ozturk, Freddie Wilkerson

Principal Cast:

Renan Ozturk, Freddie Wilkinson, Zach Smith, Brad Washburn, David Roberts

Premiere Status:

US

Country:

USA

Year:

2021

Running Time:

102 min.

Producer:

Kate Holland, Ryan Kampe, Taylor Rees

Screenplay:

Freddie Wilkinson, Chad Ervin

Cinematographers:

Renan Ozturk, Freddie Wilkinson

Editors:

Erin Barnett, Chad Ervin

Music:

Logan Nelson

Website:

Official Film Website

Filmography:

Lost on Everest (2020)

International Sales:

Visit Films