...and the Fifth Horseman is Fear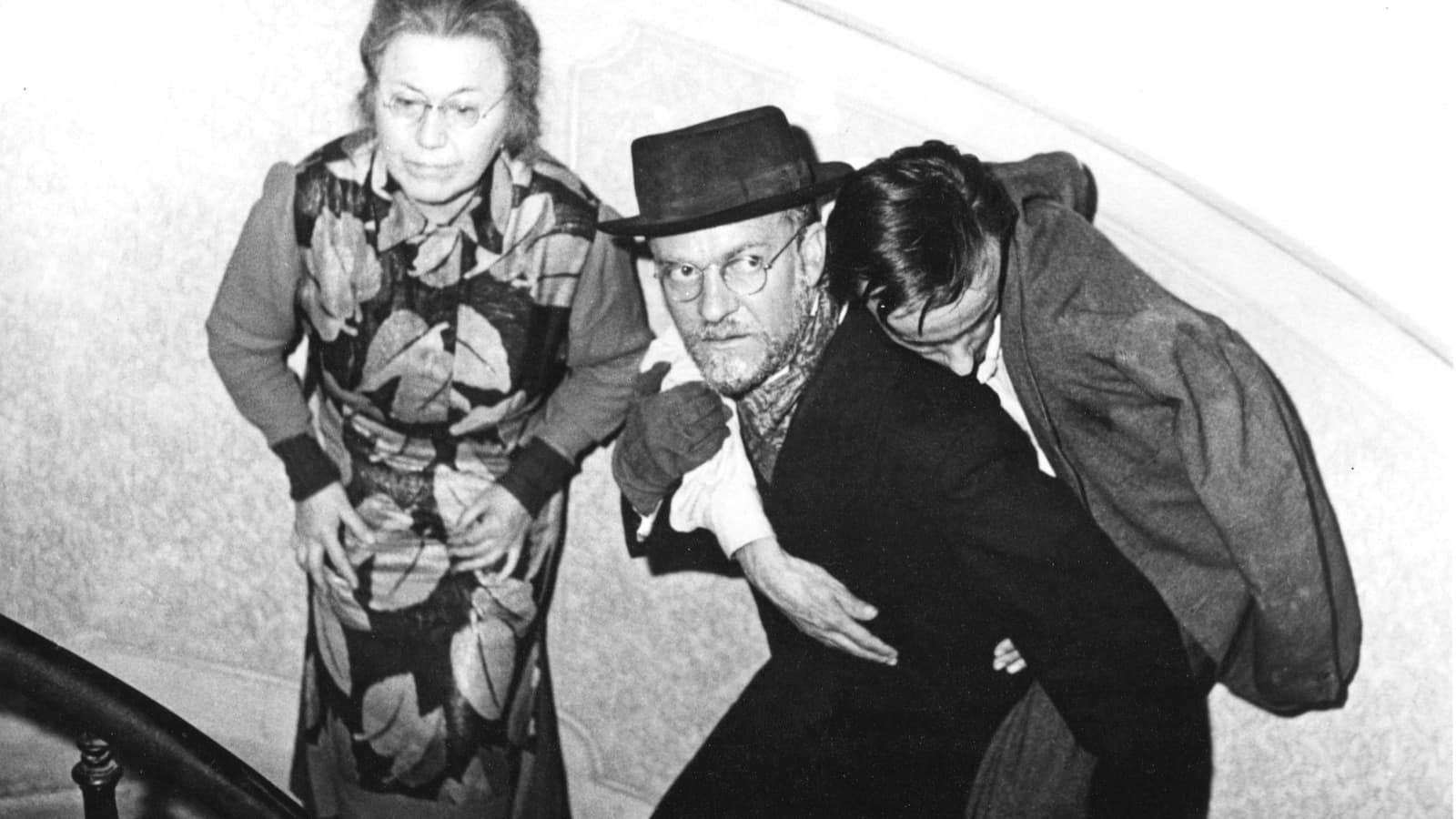 February 18, 2020
A former doctor defies the Nazis by trying to save a resistance fighter during one long, surreal night in Prague. A Czech New Wave masterpiece.
SIFF vouchers are not valid for this screening.
Dr. Braun (Miroslav Machácek), a Jew, is forbidden to practice by the Nazis occupying Prague. Instead, he spends unending days cataloging the confiscated possessions of countrymen sent to the death camps. Braun's moment of reckoning comes when a wounded resistance fighter collapses outside his apartment building. Will he offer medical aid? Does he still have the skill? Will prying neighbors, to curry favor, rat him out to the authorities? If paranoia and dread are intrinsic to film noir, Zbynek Brynych's thriller is 100-proof noir filtered through the modernist lens of the Czech New Wave. As Braun careens desperately through nocturnal Prague in search of contraband morphine, his quest becomes a surreal nightmare blurring the nation's recent subjugation by Nazis with its then-contemporary oppression under the Soviet regime. A fascist by any other name ... Jiri Sternwald's discordant jazz score provides a bizarre aural soundscape to this unique and unforgettable cinema experience.
Original Language Title:

… a páty jezdec je Strach

Director:

Zbynek Brynych

Principal Cast:

Miroslav Machácek, Jiri Adamira, Zdenka Procházková, Josef Vinklár

Country:

Czechoslovakia

Year:

1965

Running Time:

100 minutes

Producer:

Carlo Ponti

Screenplay:

Hana Belohradska, Milan Nejedly, Ota Koval, Ester Krumbachová

Cinematographers:

Jan Kalis

Language:

Czech

Has Subtitles:

Yes

Format:

35mm