Black Gravel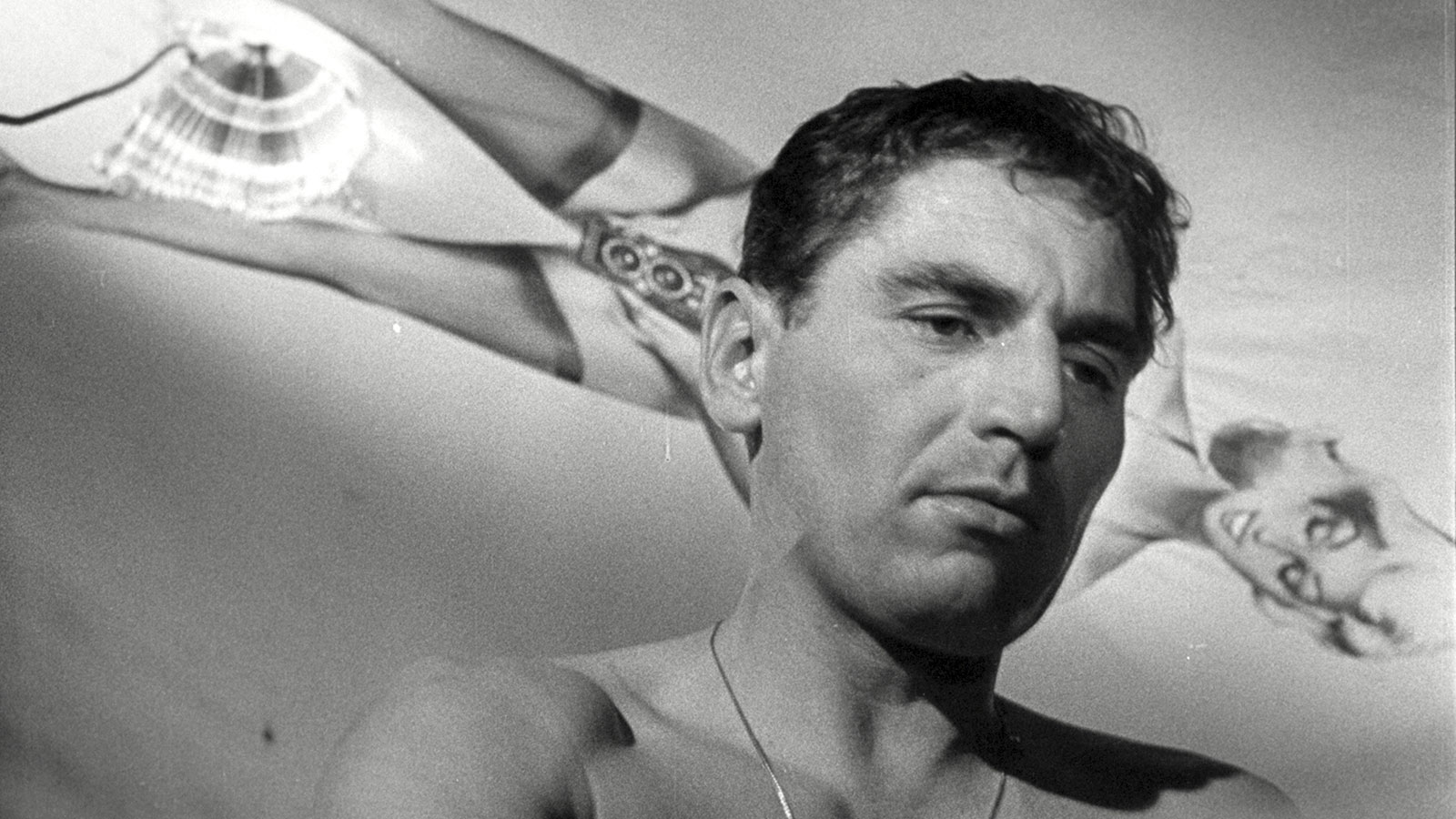 February 20, 2020
A black-market trucker, whose former flame is married to a U.S. officer, tries to hide a fatal hit-and-run. Rescued Cold War cinema at its bleakest.
Presented in partnership with Goethe Pop Up Seattle.

SIFF vouchers are not valid for this screening.
Sohnen, a small village in rural postwar Germany, undergoes a nasty transformation when the American military decides it's the perfect spot for a missile base. Even though the locals detest the occupying force, they all angle for ways to personally cash in, legal and otherwise, on the sudden economic boom. Robert Neidhardt (Helmut Wildt), a prototypical noir character, is squeezing out a living as a trucker in this blackest of markets, playing both sides of the law. His hustling turns horrifying, however, when he's involved in a fatal accident during a run of stolen gravel. Fleeing the law plunges him further into ruthlessness and mayhem. Black Gravel caused controversy on initial release due to its uncompromising depiction of a nation in the grip of bitter defeat, lawlessness, and lingering anti-Semitism. Several offending scenes were cut, but its rediscovery as a lost noir classic has resulted in this new, and complete, digital restoration.
Original Language Title:

Schwarzer kies

Director:

Helmut Käutner

Principal Cast:

Helmut Wildt, Ingmar Zeiberg, Hans Cossy, Wolfgang Büttner, Anita Höfer

Country:

West Germany

Year:

1961

Running Time:

113 minutes

Producer:

Walter Ulbrich

Screenplay:

Helmut Käutner, Walter Ulbrich

Cinematographers:

Heinz Pehlke

Language:

German

Has Subtitles:

Yes