Finger Man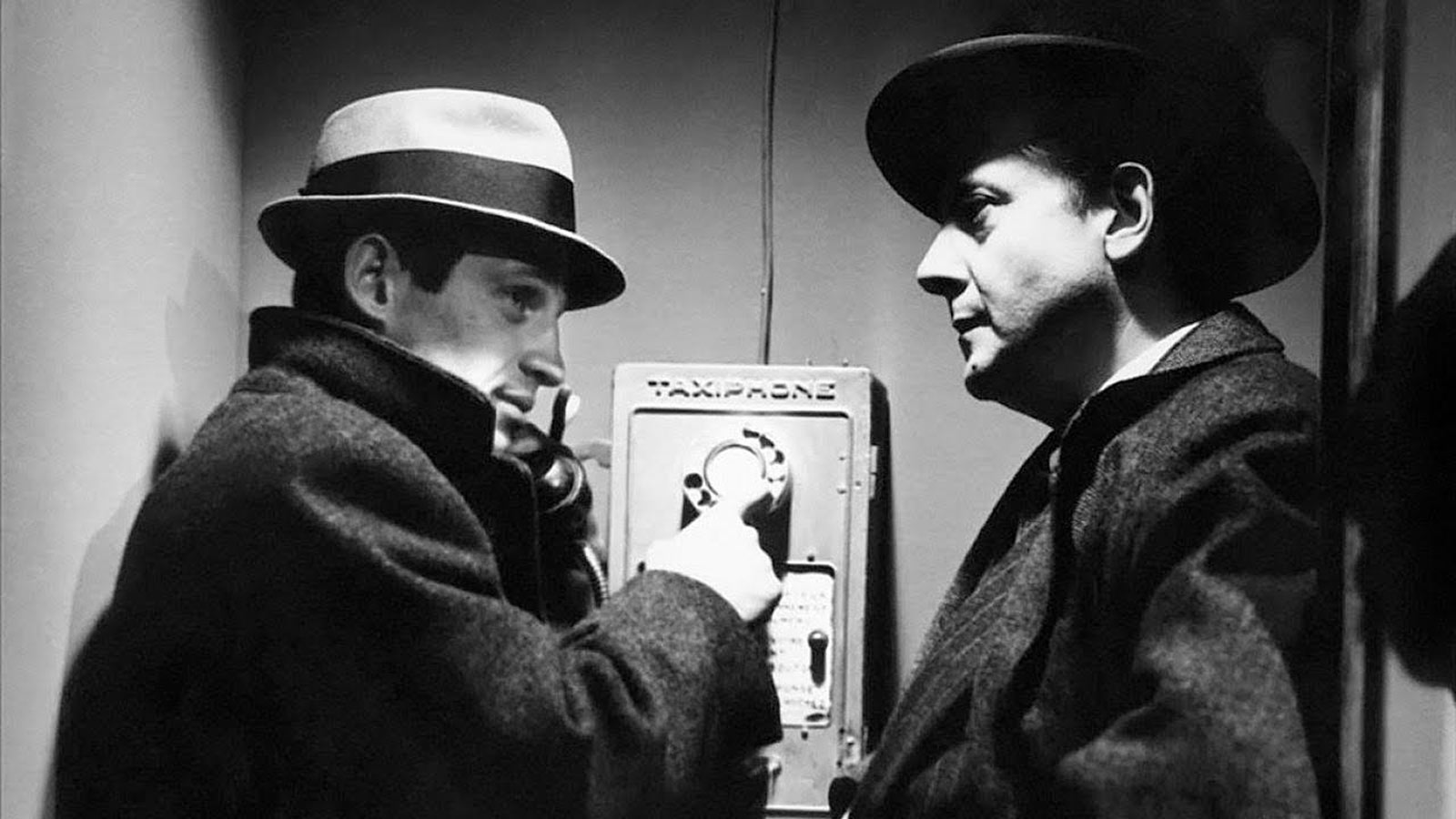 February 15, 2020
Jean-Paul Belmondo is a shady character insinuating himself in the lives of career criminals—but is he a rat? A Melville crime masterpiece.
Seattle-based contributors to Noir City Magazine, Vince and Rosemarie Keenan, will take over hosting duties for Eddie Muller on Saturday, February 15.
SIFF vouchers are not valid for this screening.
Ex-con Maurice Faugel (Serge Reggiani), harboring an unspoken grudge, kills and robs a colleague then hides the loot. His next job, a burglary, goes haywire; he survives only through the intervention of a mysterious criminal cohort, Silien (Jean-Paul Belmondo)—who may or may not be a police informant. As the plot thickens, it's impossible to discern who's telling the truth and where their allegiances lie. Jean-Pierre Melville, kingpin of French crime films, creates an underworld tale so rife with paranoia and duplicity the audience is never sure whose story it's watching, or whose version of reality is "true." As Melville wryly noted, "All characters are two-faced, all characters are false." As the loose threads weave together, the film takes on inexorable momentum, one which can only lead to tragedy. "Le doulos," literally "the hat," is the French slang equivalent of "stool pigeon," or "finger man." The first of three consecutive films in which Melville deftly exploited the cool, cruel charm of Belmondo, Le Doulos is an intriguing puzzle-box of a movie, featuring the evocative imagery by DP Nicolas Hayer and Paul Misraki's jaunty jazz score.
Original Language Title:

Le doulos

Director:

Jean-Pierre Melville

Principal Cast:

Jean-Paul Belmondo, Serge Reggiani, Jean Desailly, René Lefevre, Marcel Cuvelier

Country:

France

Year:

1962

Running Time:

108 minutes

Producer:

Georges De Beauregard, Carlo Ponti

Screenplay:

Jean-Pierre Melville

Cinematographers:

Nicolas Hayer

Language:

French

Has Subtitles:

Yes