Never Let Go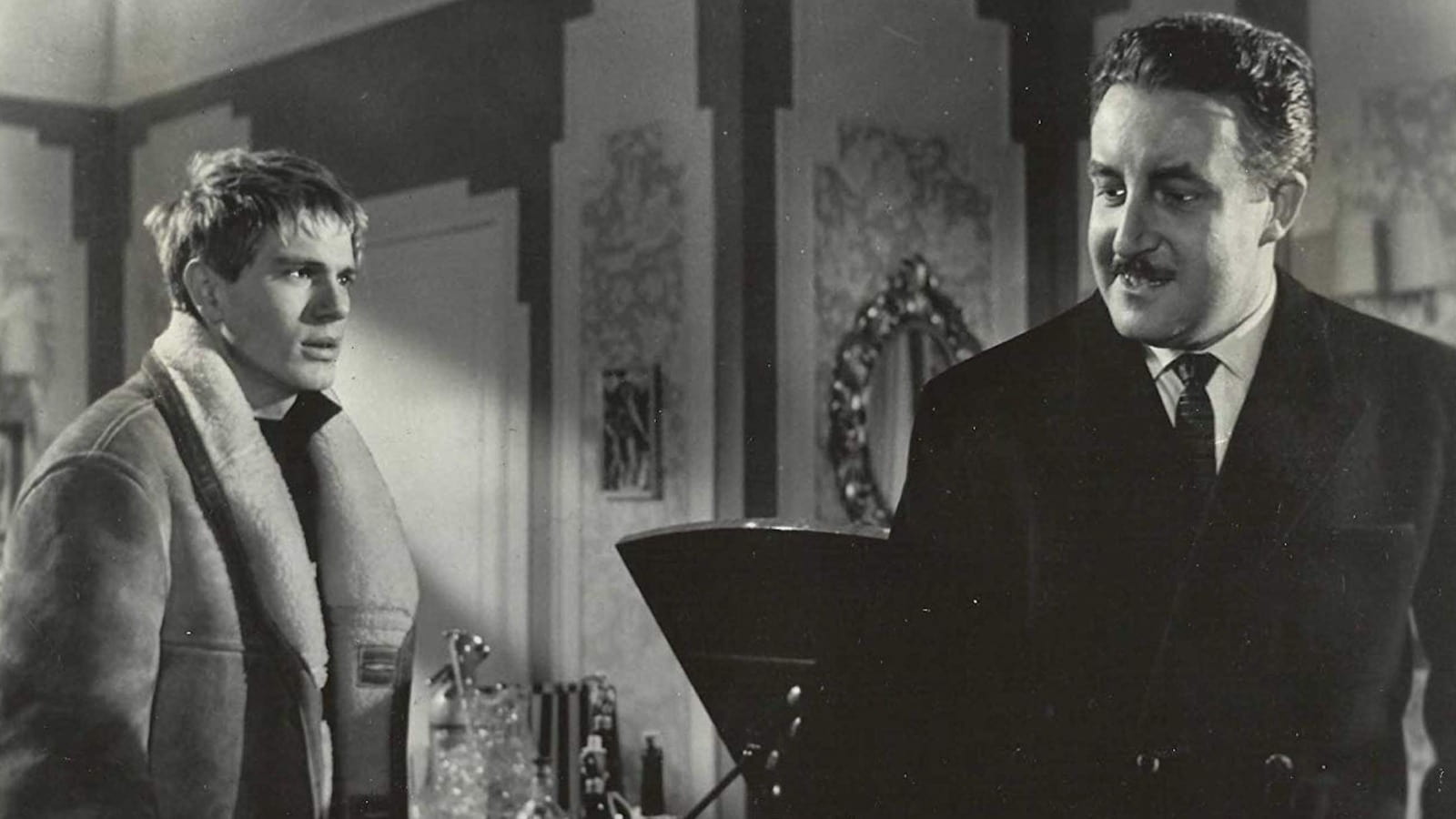 February 17, 2020
A salesman whose car is stolen risks his life to retrieve it in London's underworld. The villain? Peter Sellers in an unexpected, terrifying turn.
SIFF vouchers are not valid for this screening.
John Cummings (Richard Todd) is a downtrodden London cosmetics rep struggling to keep pace in a changing culture while trying to hold his failing marriage together. To perk up his shopworn image, he buys a sporty new car from shady operator Lionel Meadows (Peter Sellers)—not knowing Meadows' business is merely a front for an auto theft and chop-shop racket. When Cummings' uninsured Ford Anglia is stolen, with his sales kit inside, his life hits bottom, especially when the police show no interest in helping. Desperate, Cummings hunts for the car himself—igniting a life-or-death struggle in London's brutal underworld. Peter Sellers is terrifying in this rare dramatic role, creating a memorably venal villain without a trace of his trademark humor. Richard Todd is utterly compelling as a desperate man trapped between the cruel machinations of the legitimate business world and ruthless black marketeers—both equally vile. This is British "kitchen sink" cinema with a nasty noir twist.
Director:

John Guillermin

Principal Cast:

Richard Todd, Peter Sellers, Elizabeth Sellars, Adam Faith

Country:

United Kingdom

Year:

1960

Running Time:

90 minutes

Producer:

Peter de Sarigny

Screenplay:

Alun Falconer

Cinematographers:

Christopher Challis

Language:

English

Format:

35mm