Pale Flower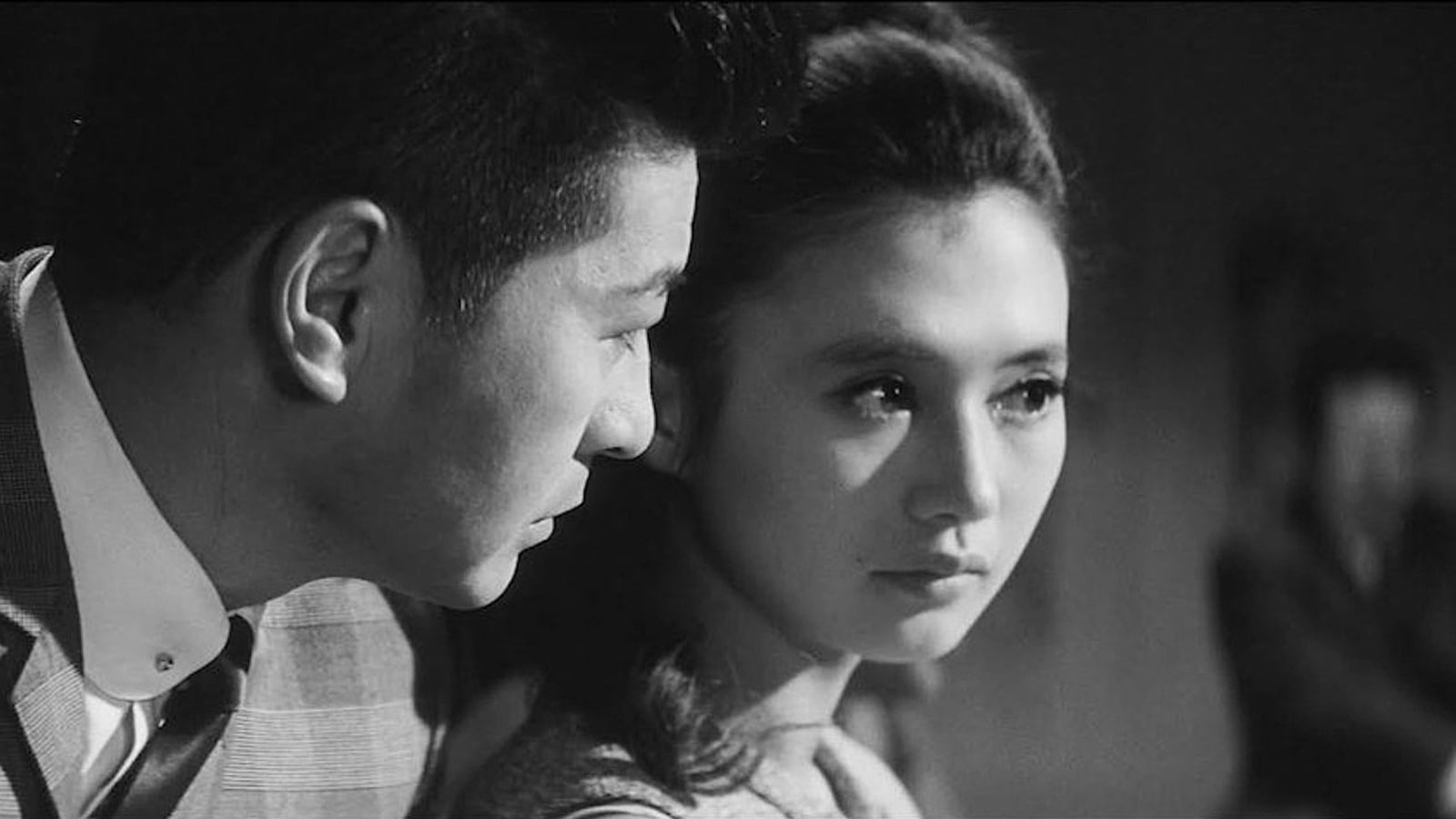 February 16, 2020
An ex-con falls under the spell of a reckless young gambler whose pursuit of danger has no limits. A superbly stylish masterpiece of existential noir.
SIFF vouchers are not valid for this screening.
Aging yakuza soldier Muraki (Ryô Ikebe), released from prison, returns to an underworld he barely recognizes. Rival gangs have joined forces, and his skills and fealty no longer seem necessary or appreciated. His loyal girlfriend now feels like a domestic dead-end. Adrift as a modern-day ronin, Muraki encounters the beguiling and mysterious Saeko (Mariko Kaga) in a gambling den; before long her reckless craving for excitement pushes them to dangerous extremes they seem unable, or unwilling, to resist. From this simple premise director Shinoda crafts an electrifying masterpiece of existential noir, a film so sleek and sensual in its imagery, editing, and soundtrack it's almost impossible to believe it was made in 1964. Ryô Ikebe and Marika Kaga bring so much smoldering heat to their roles, you may not realize they never share a moment of physical intimacy—as if sex could equal the roaring adrenaline rush their mind games provide. Who will get pushed over the edge?
Original Language Title:

Kawaita hana

Director:

Mashahiro Shinoda

Principal Cast:

Ryo Ikebe, Mariko Kaga, Takashi Fujiki, Chisako Hara

Country:

Japan

Year:

1964

Running Time:

98 minutes

Producer:

Masao Shirai, Shigeru Wakatsuki

Screenplay:

Masaru Baba, Mashahiro Shinoda

Cinematographers:

Masao Kosugi

Language:

Japanese

Has Subtitles:

Yes

Format:

35mm